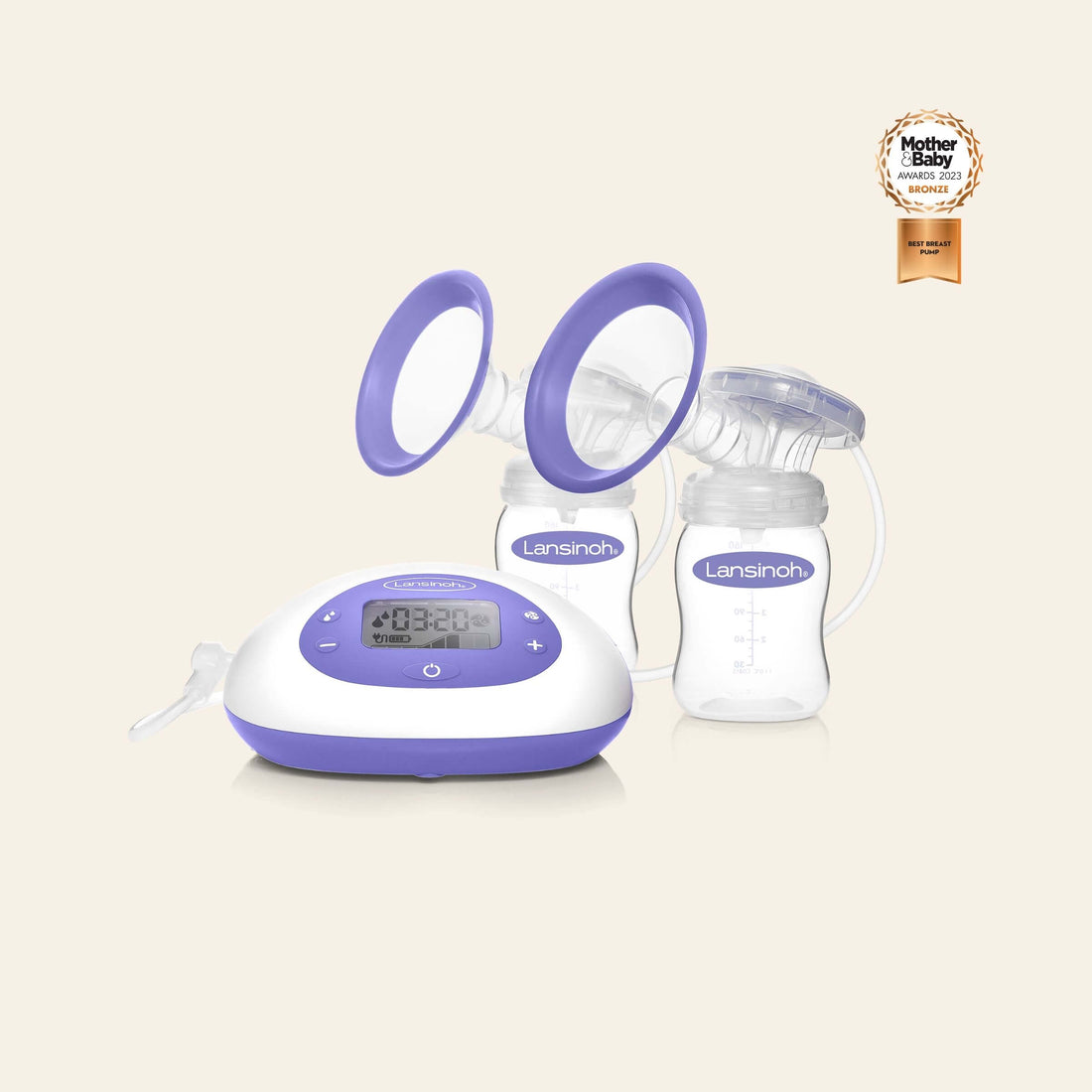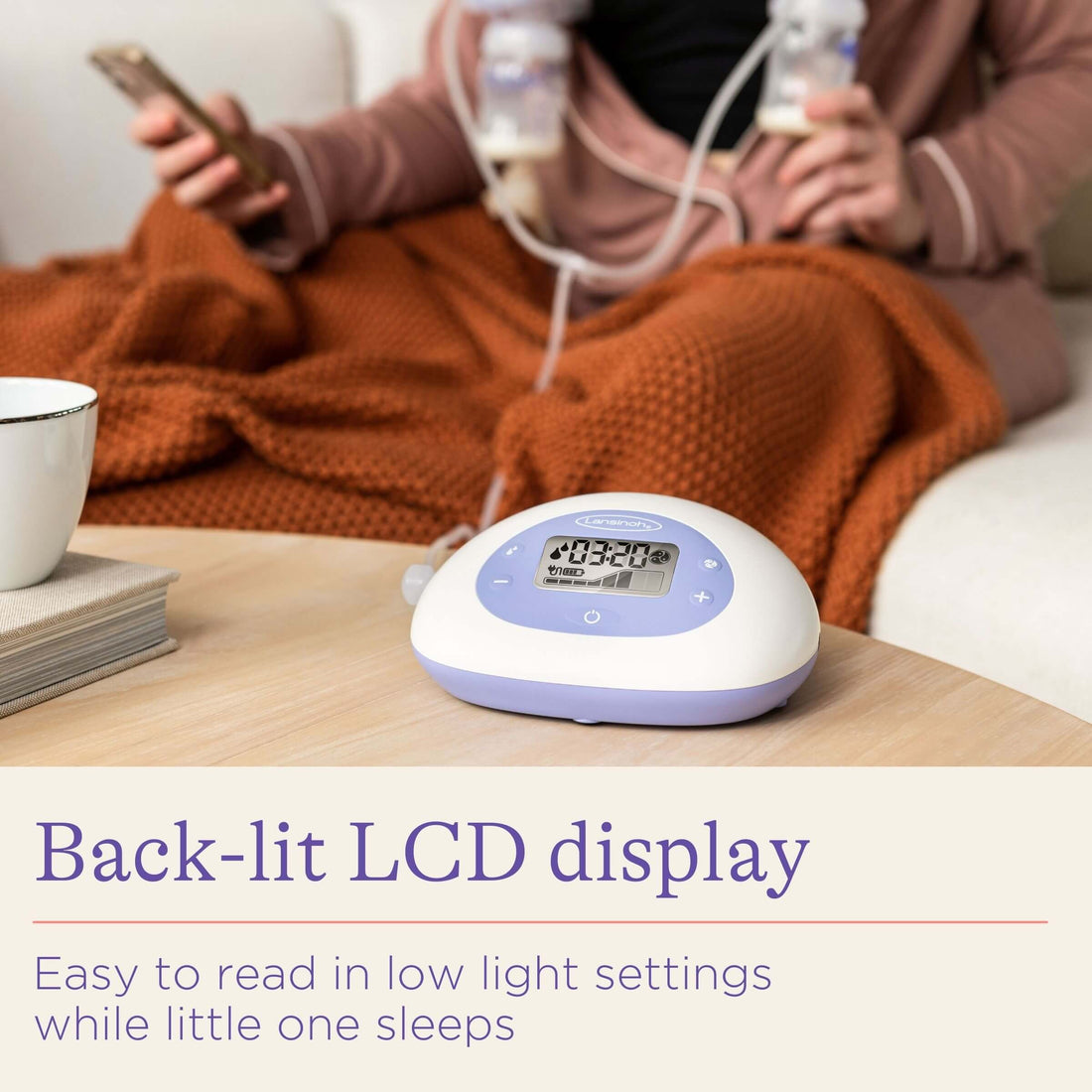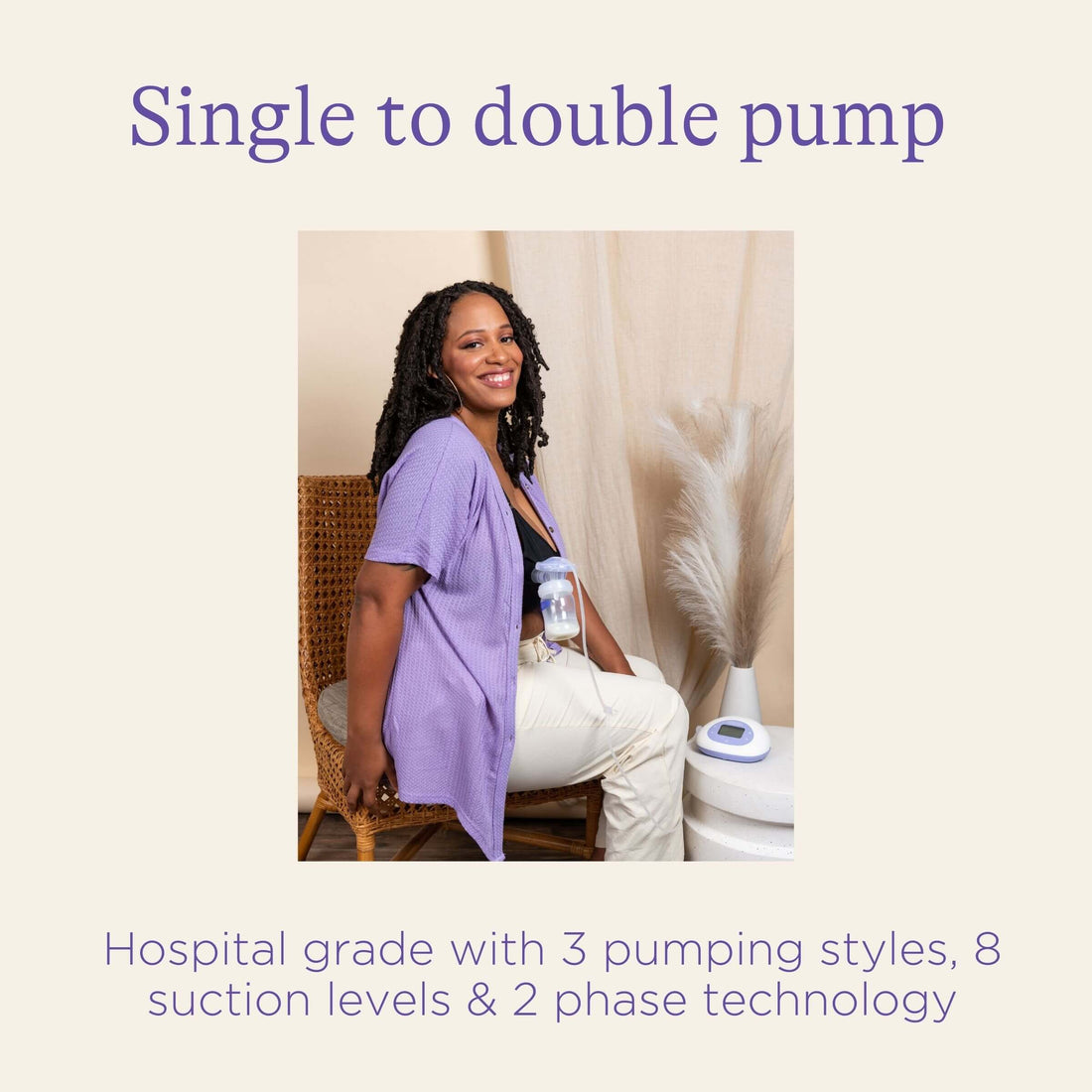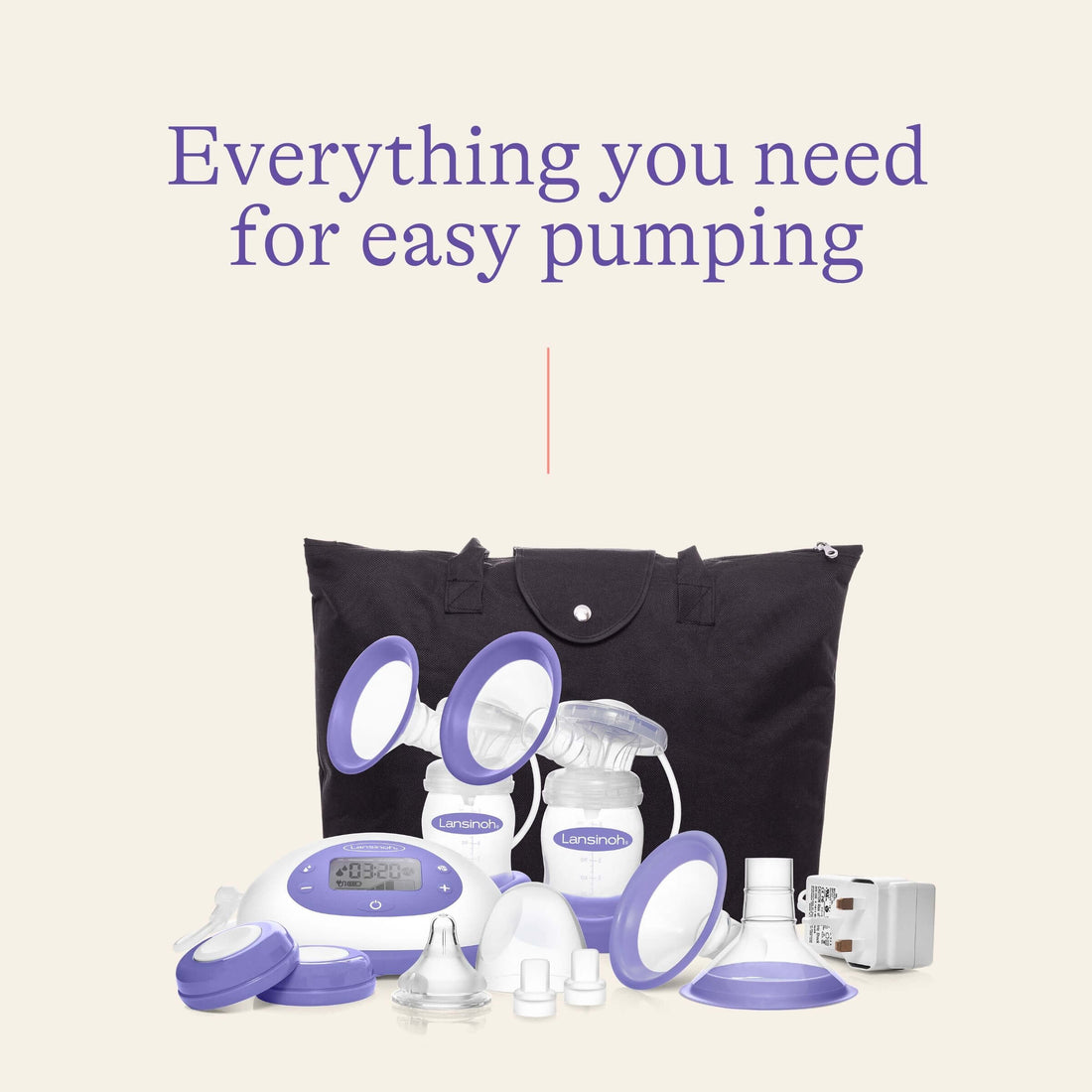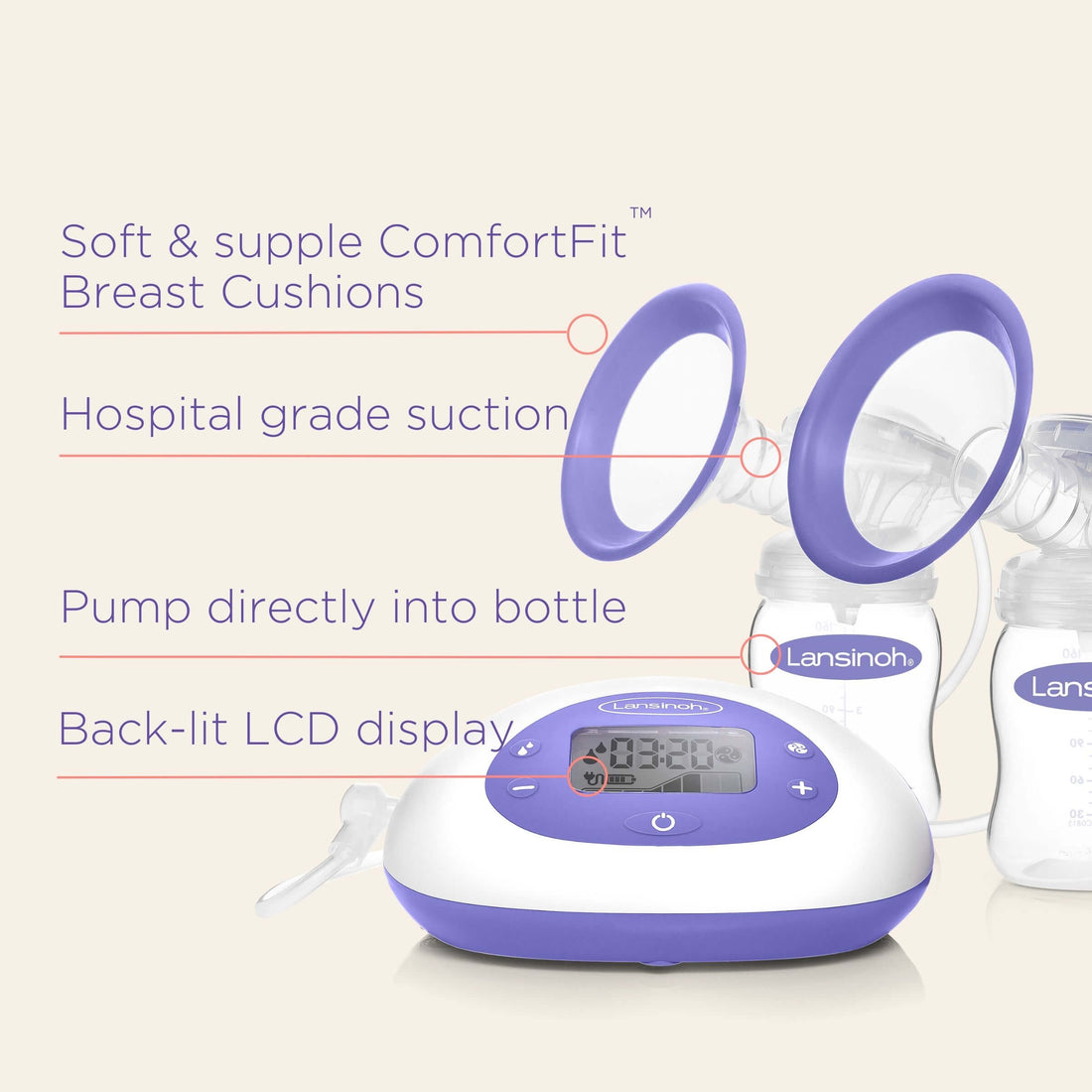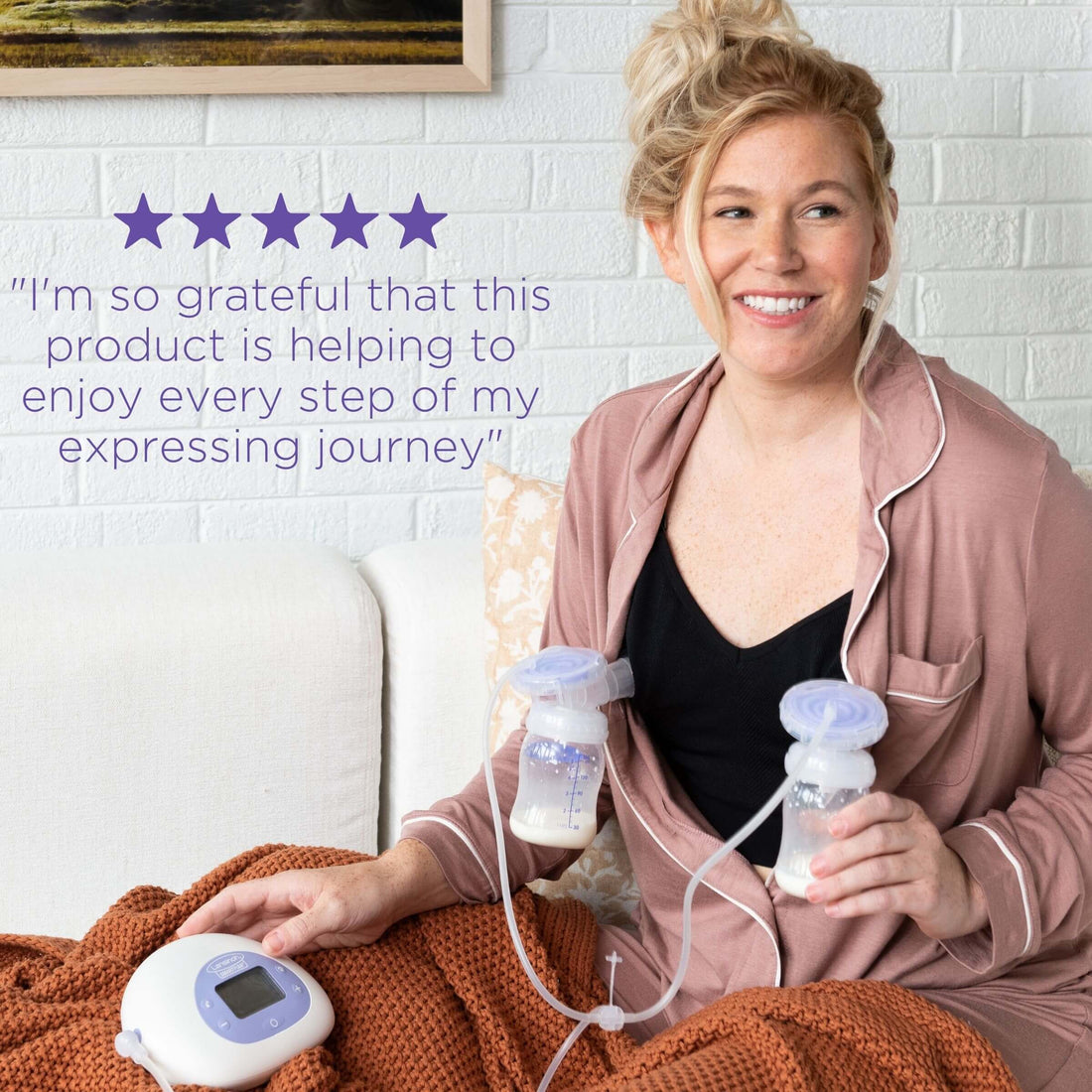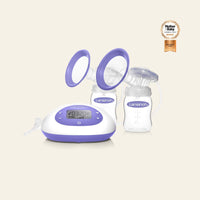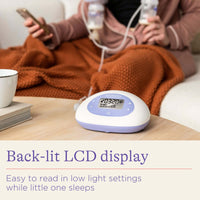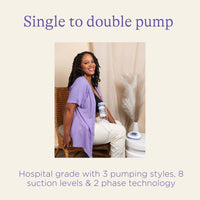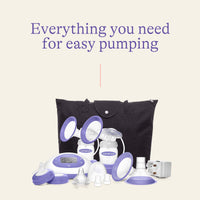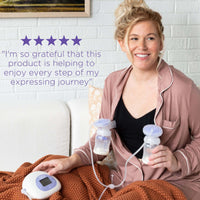 Double Electric Breast Pump
<! –– Bazaarvoice Shopify Integration Version 2.1 ––>
The Lansinoh® 2-in-1 Electric Breast Pump is the perfect solution for moms looking for fool proof efficiency, comfort and flexibility. Designed to be lightweight and adapt to your needs, this electric breast pump offers you the possibility of extracting your milk in single or double mode.
Easy to Clean
Adjustable Speed and Suction
Portable and Light
Intuitive Interface
Closed System
The lightweight design can be used as a single or double pump and can either be plugged into the electrical mains or with batteries if you need to express away from home. The electric pump features a special closed system which prevents your precious breastmilk from entering the tubing and optimises suction levels, making your expression more effective than ever before. It also features a back-lit LCD display allowing you to express in low light conditions.
The 2-in-1 Electric Breast Pump has two separate phases which simulate your baby's natural suction pattern. The 'let down' phase delivers rapid suction that initiates milk flow, while the 'expression' phase offers slower and deeper suction. You are also able to tailor the pumping style to suit your own needs with three different effective pumping styles to choose from within the 'expression' phase.
This pump comes with Lansinoh's wide necked Momma® bottles and a stylish portable bag so that you are able to take it wherever you go.
Top FAQ's
These are the most common questions we are asked by mothers about this product.
The accessories of the Signature Pro®Pump may be washed in the dishwasher, not the pump itself. The breast flange and bottle(s) may be cleaned on the top rack of the dishwasher or hand washed with dish soap and hot water. All other parts of the breastmilk expression set should be hand washed to prevent loss and extend their usefulness. To clean the breast pump base, wipe with a damp cloth, using only water or mild soap.
Yes, it is recommended to sanitize the pump accessories prior to first use, and regularly as needed during usage. Disassemble all parts and boil for 5 minutes. DO NOT boil the tubing, tubing connector or the pump base. Please be sure that there is ample water in the pot so that no portion of the accessories touch the bottom or the sides of the pot as this could cause them to melt. Remove all parts from the water immediately after boiling. Completely air dry before assembly or next use.
Yes, the Signature Pro®Double Electric Breast Pump is portable. It can be used with the A/C adapter, 6 AA batteries (not included), or the 9V car adapter (sold separately).