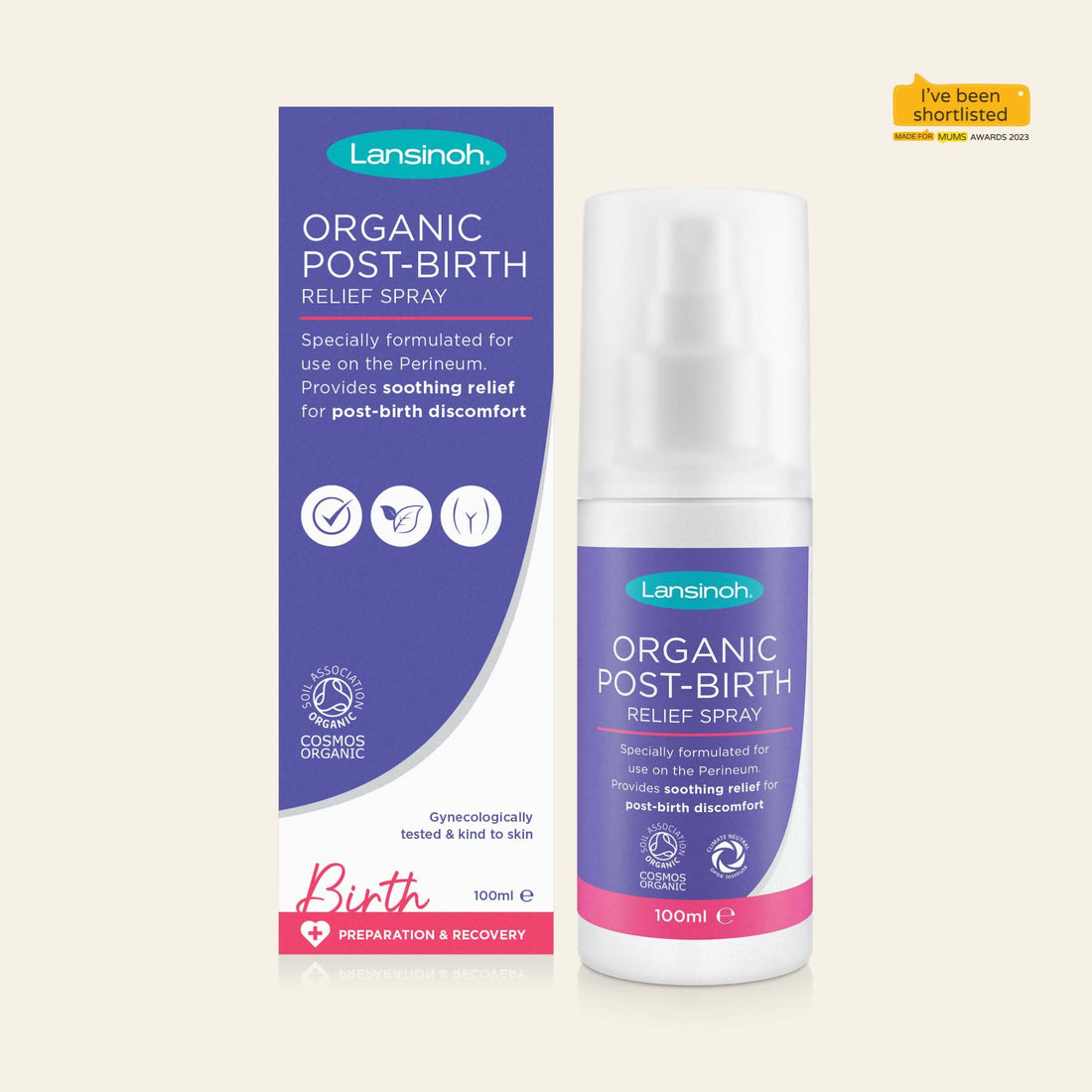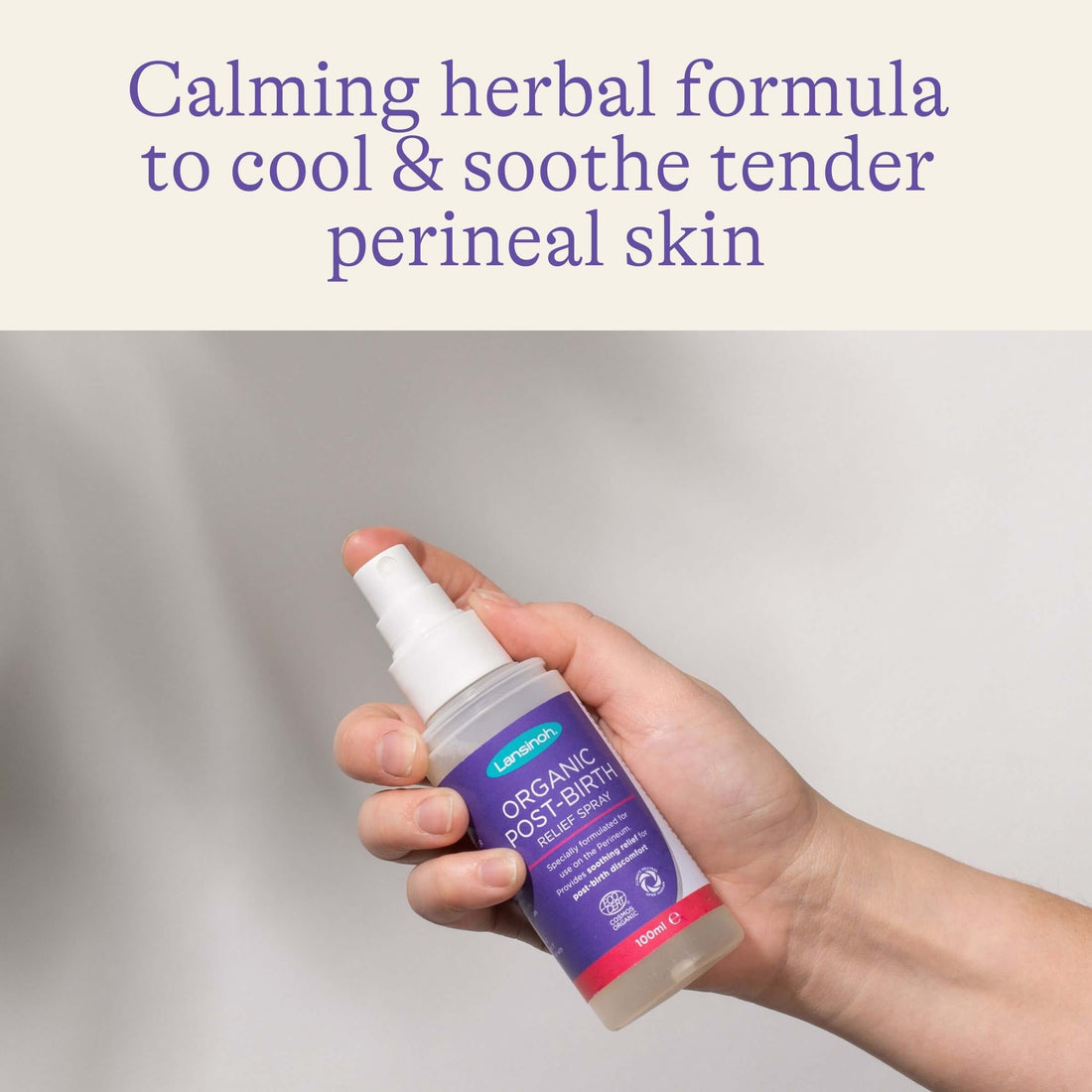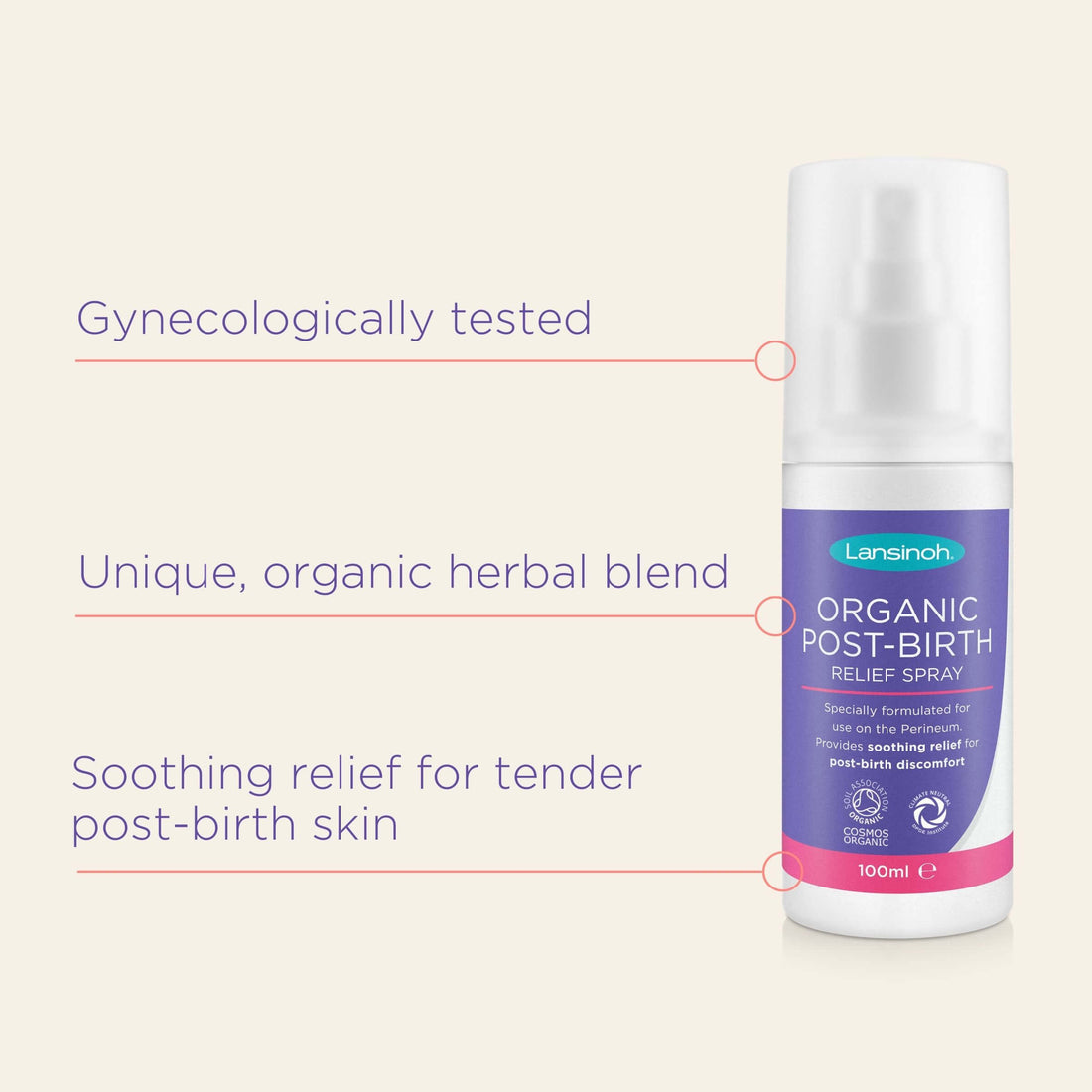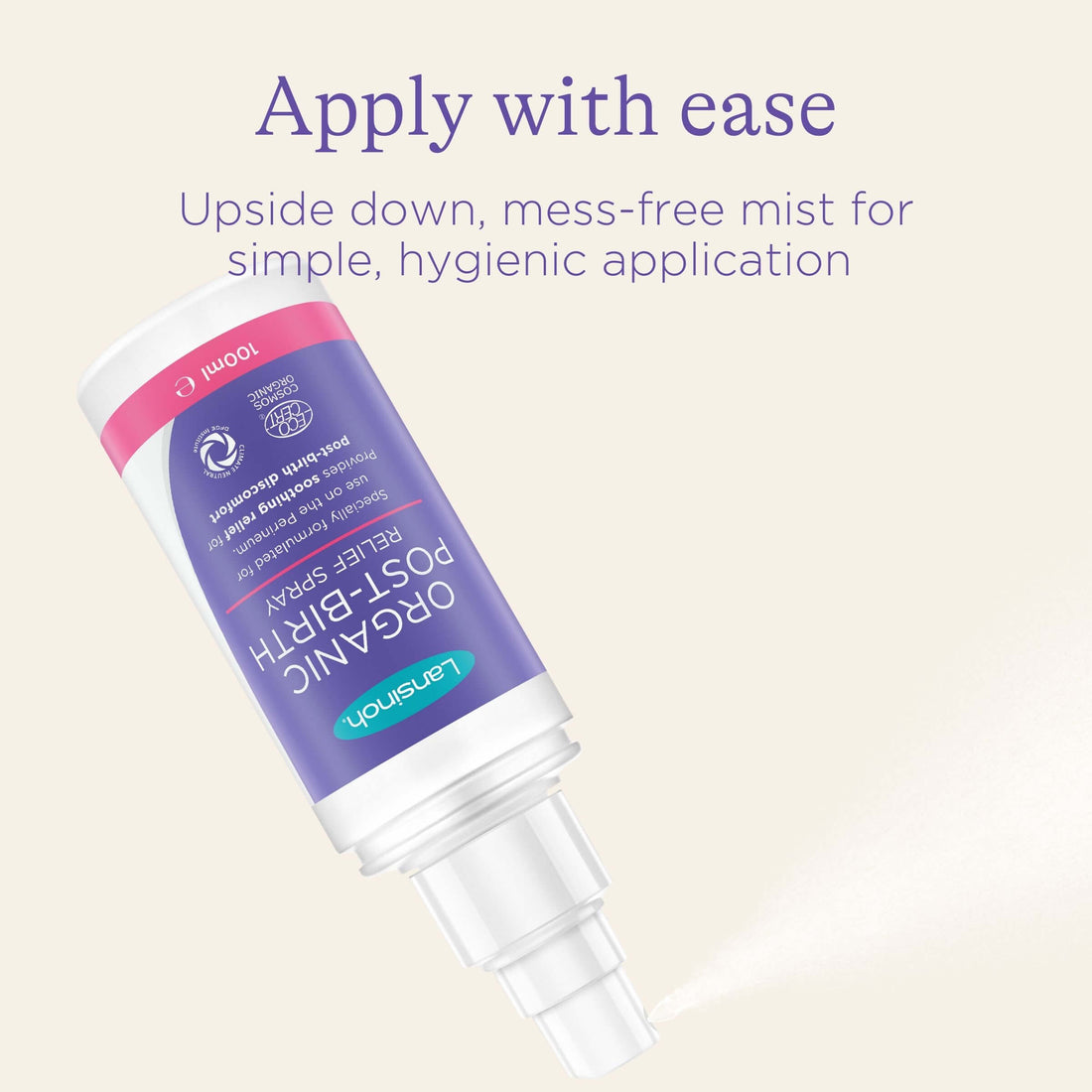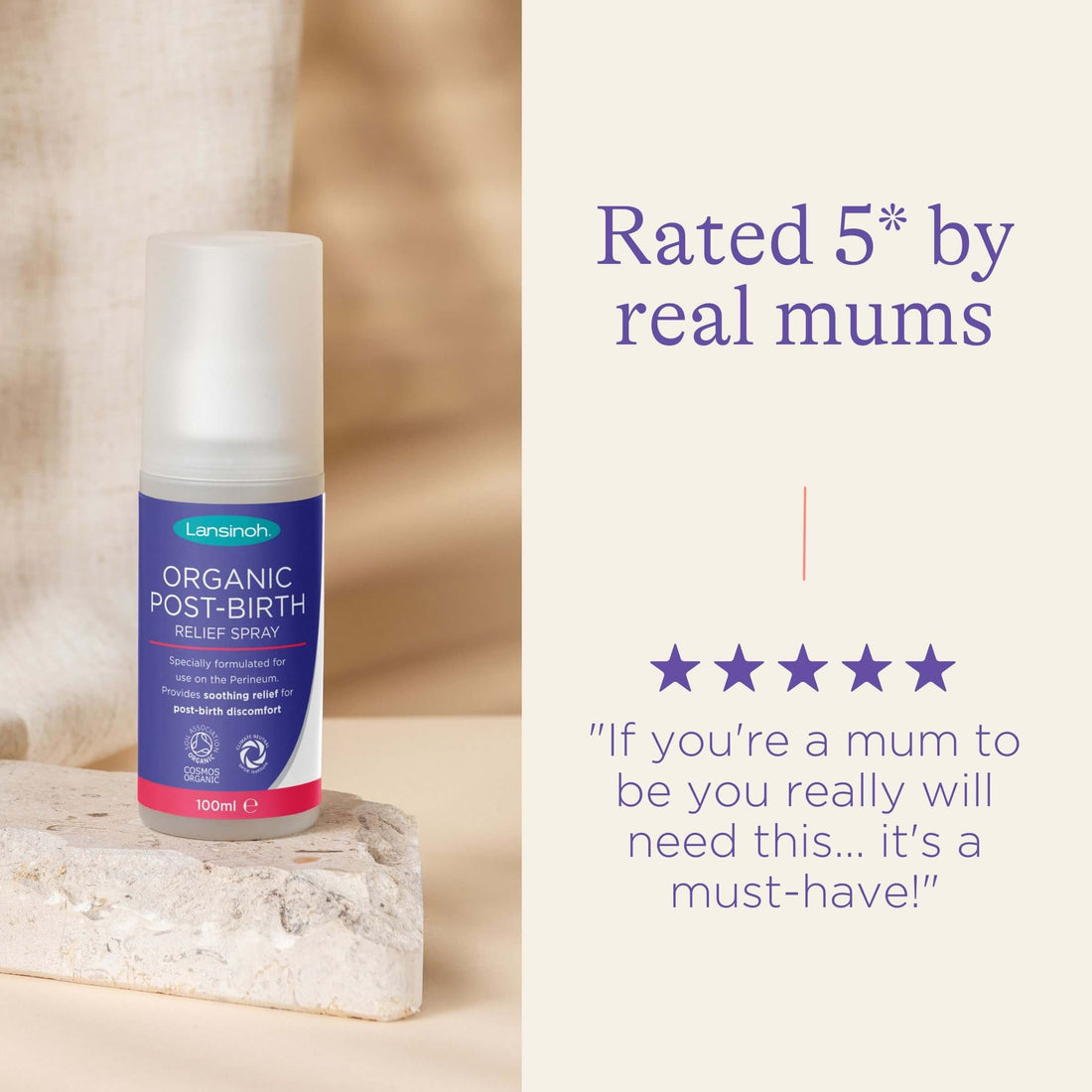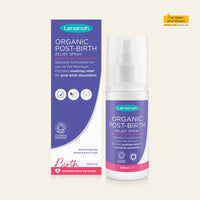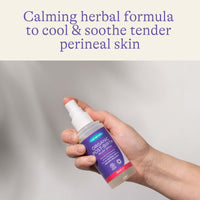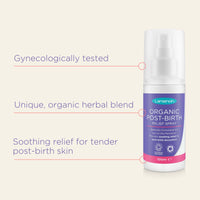 Organic Post-Birth Relief Spray
<! –– Bazaarvoice Shopify Integration Version 2.1 ––>
Lansinoh's Organic Post-Birth Relief Spray is made from a unique blend of herbal ingredients to provide soothing relief after birth.
100% Organic
Gynecologically Tested
Mist over the perineal area to soothe as needed. May be refrigerated for extra cooling effect. Keep out of reach of children. Avoid contact with the eyes. Do not use on breasts, nipples, in or near mouth. For external use only.
It has been clinically tested to help soothe and relieve discomfort during post-birth recovery & is gynecologically tested to be suitable and kind for sensitive skin.
We combine a unique blend of herbal ingredients including Aloe Vera, Chamomile and Cucumber to help soothe and calm the skin.
Top FAQ's
These are the most common questions we are asked by mothers about this product.