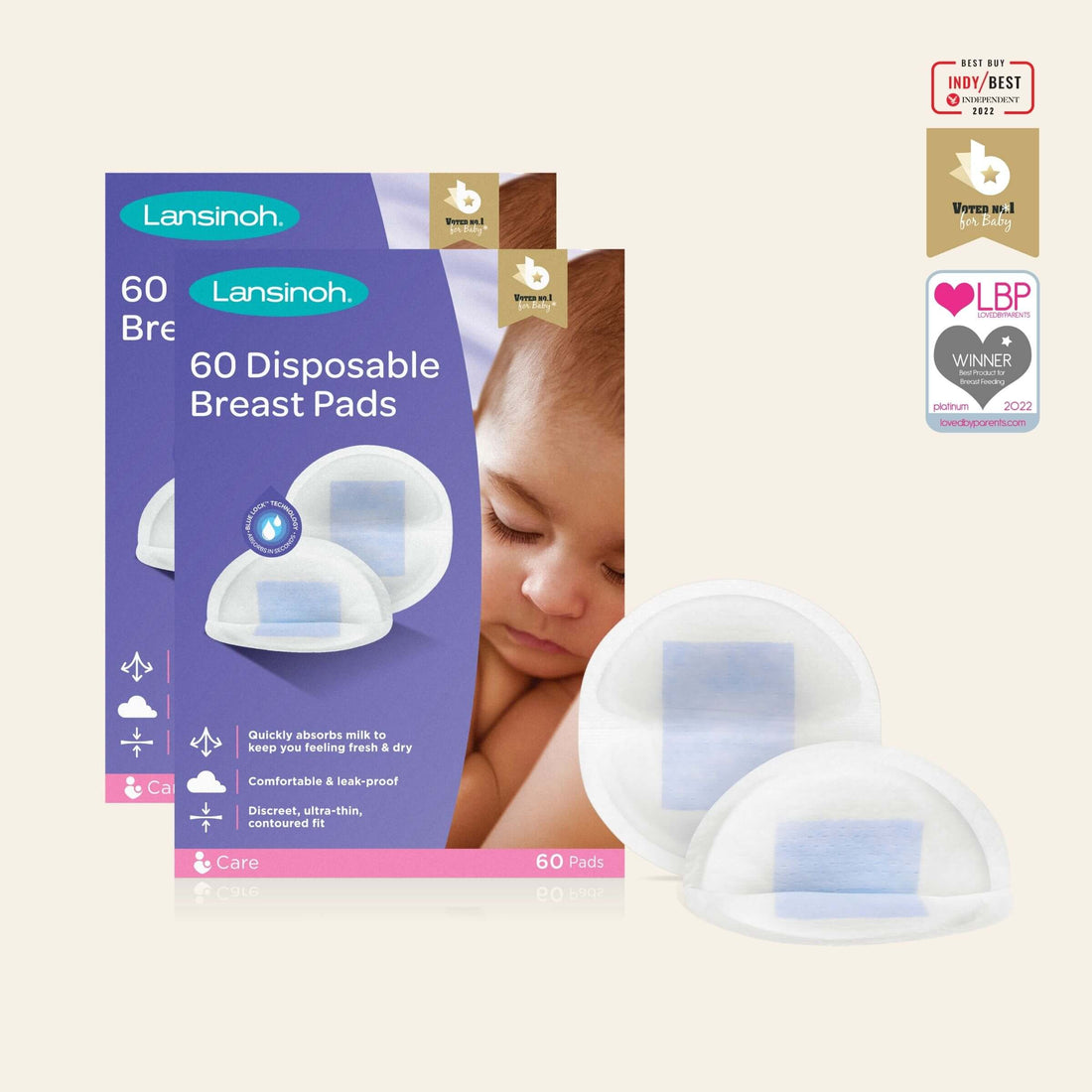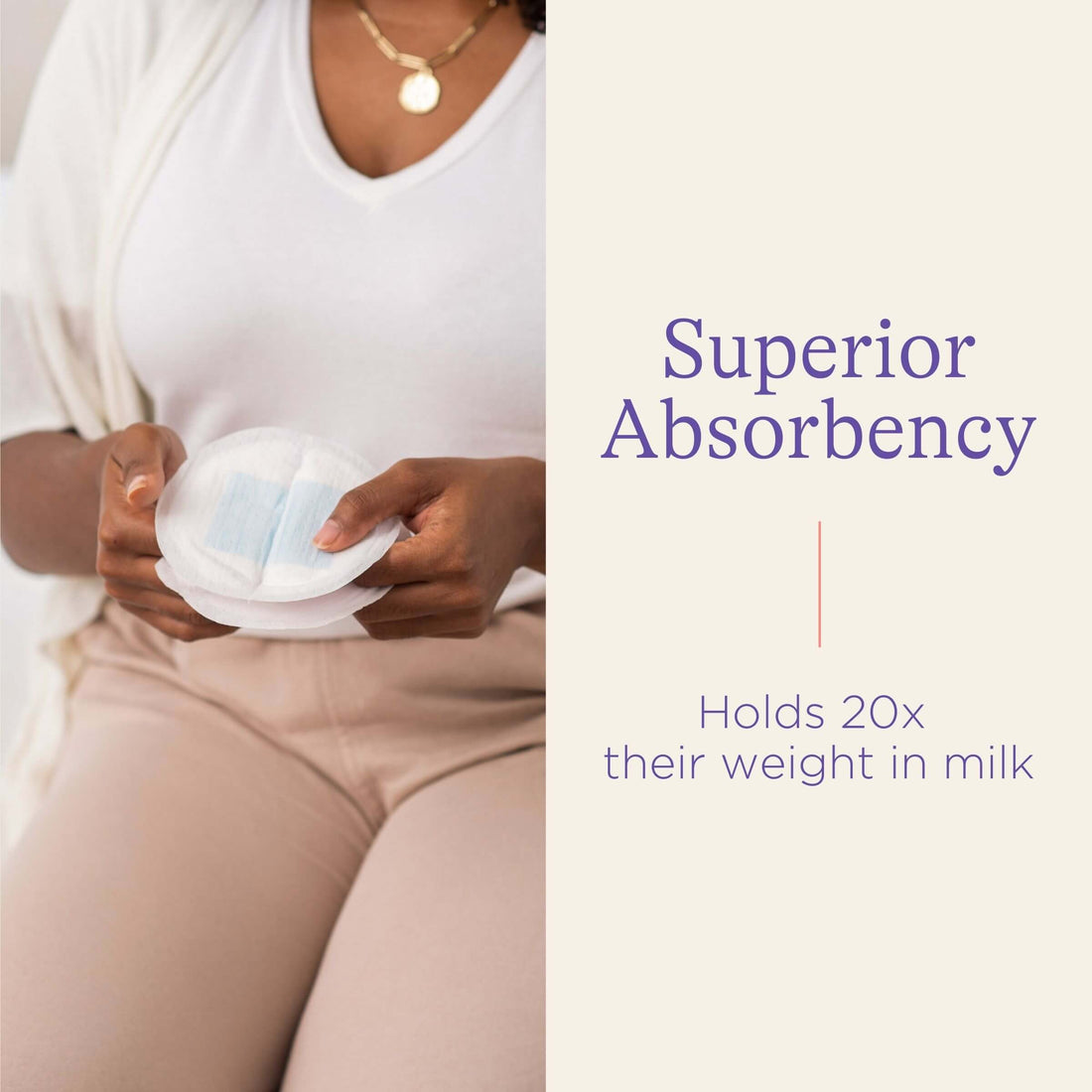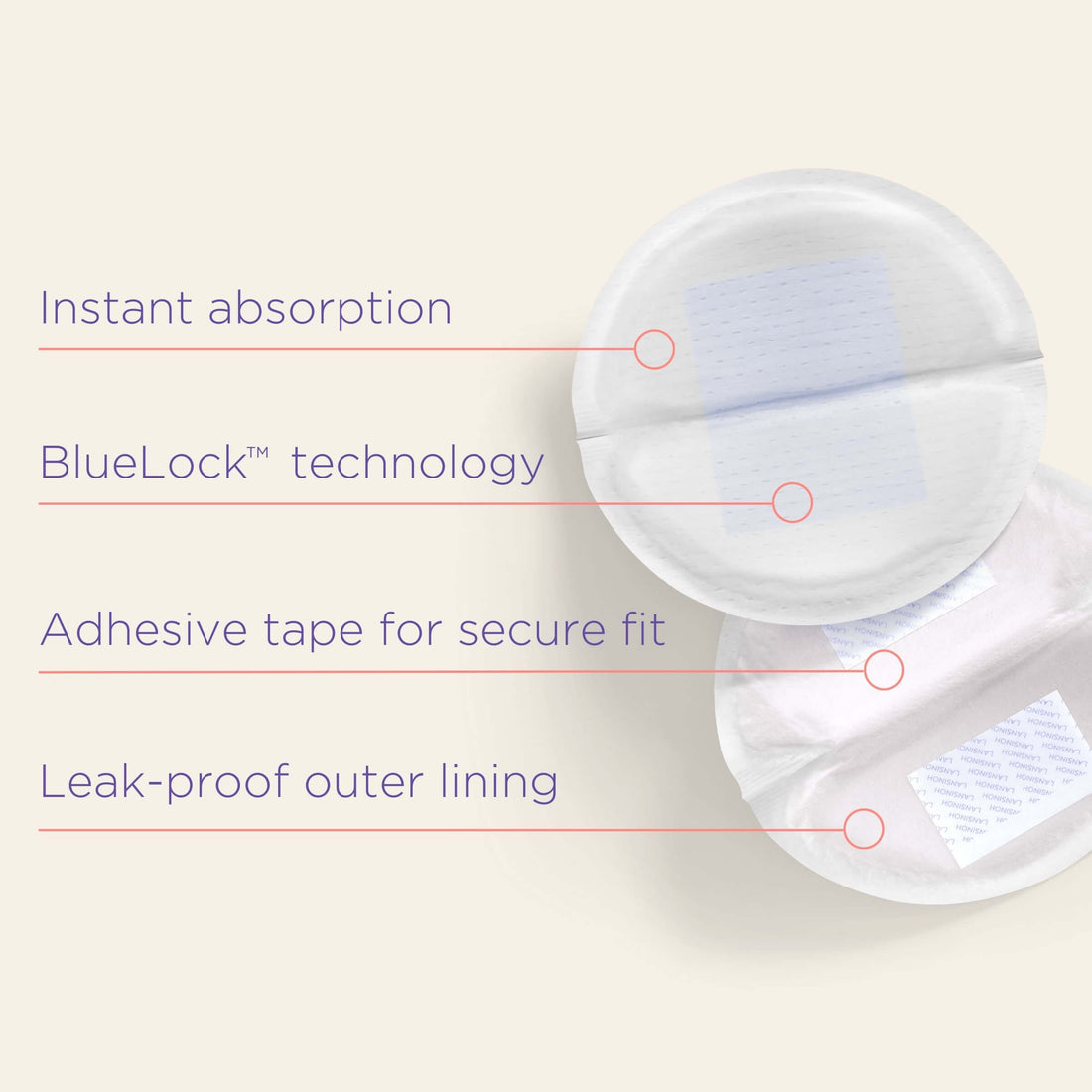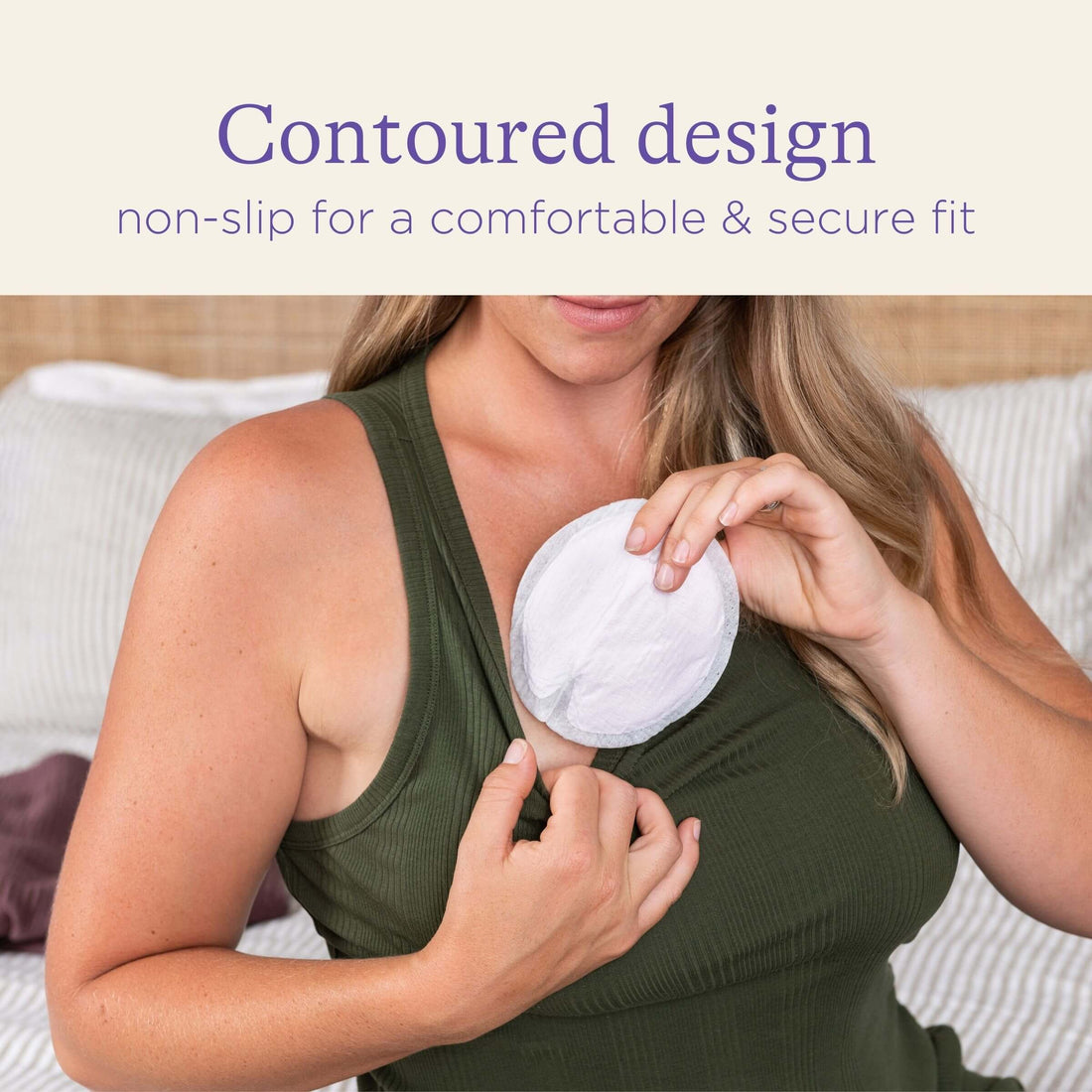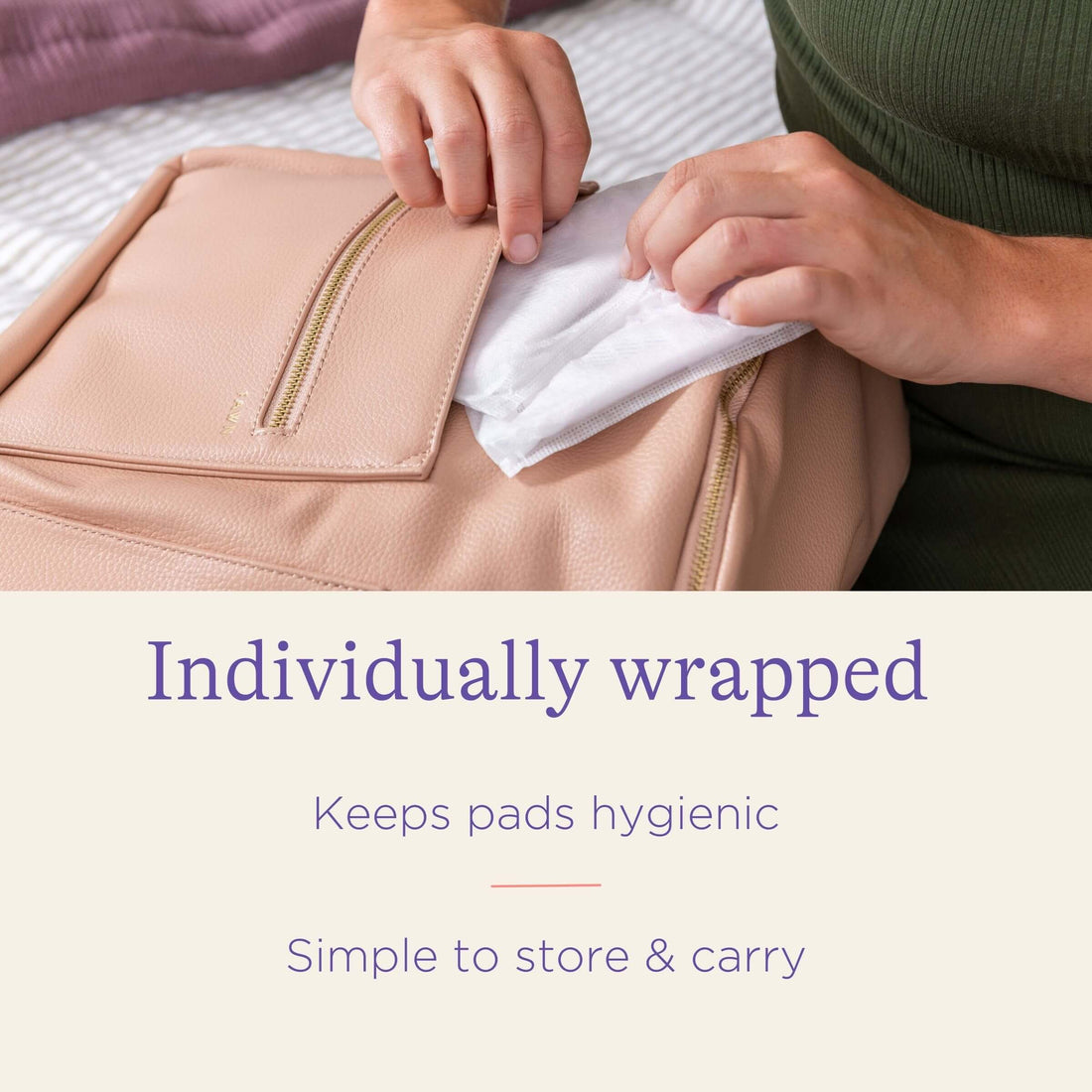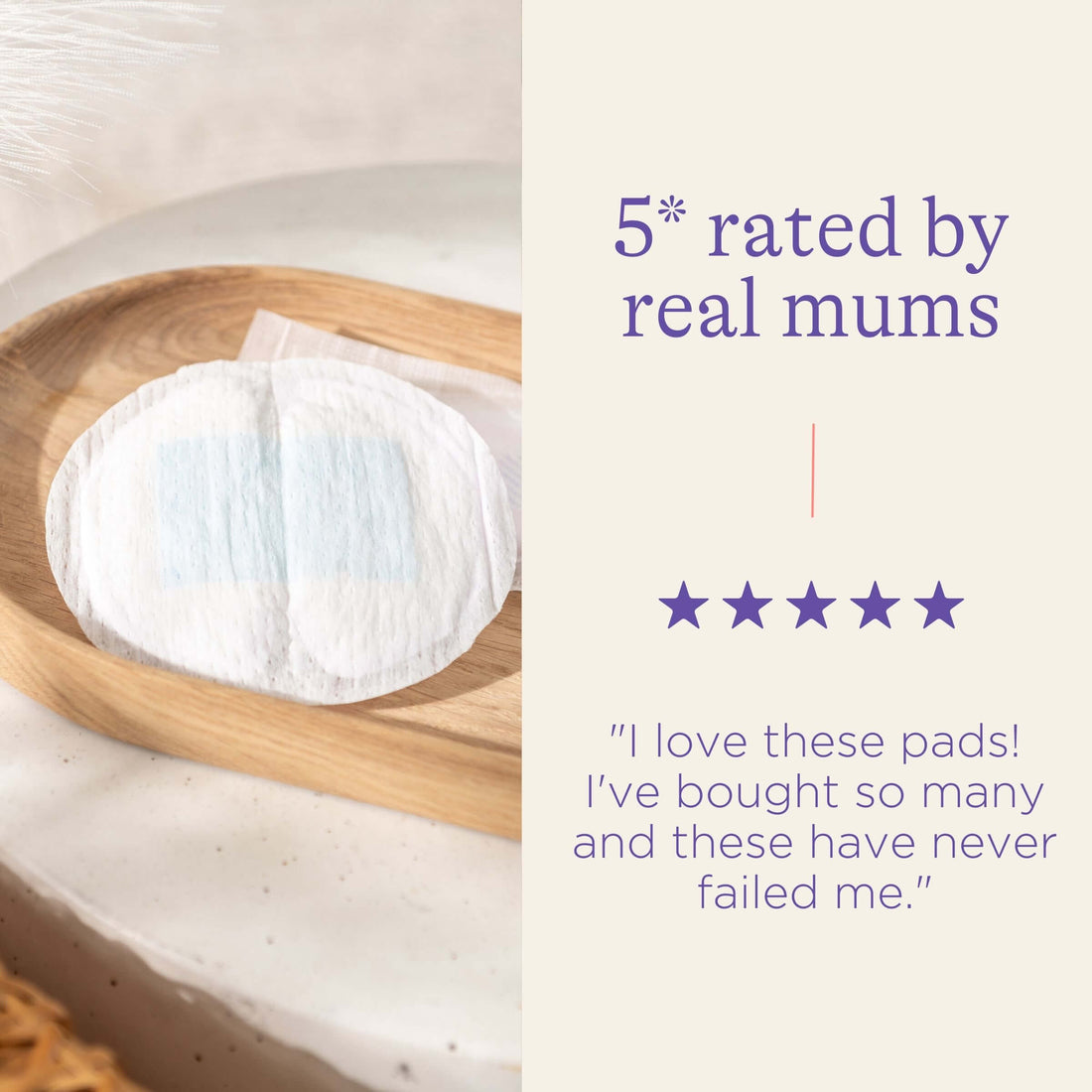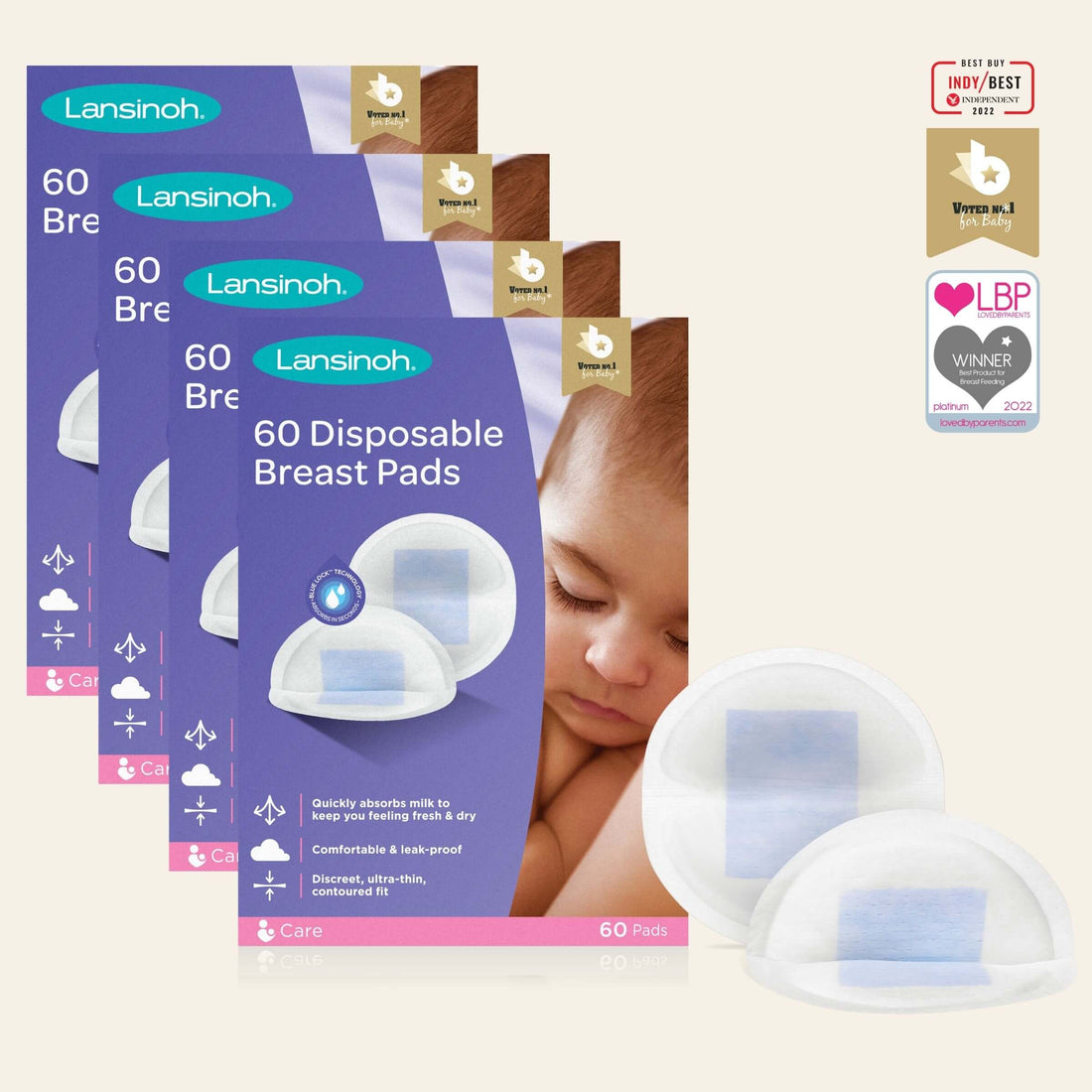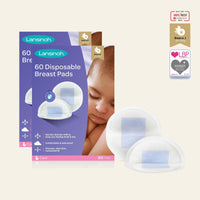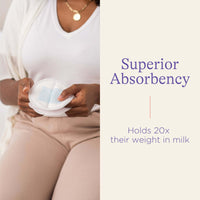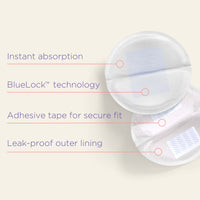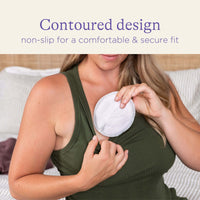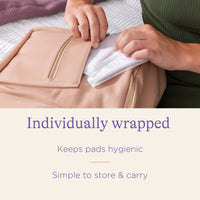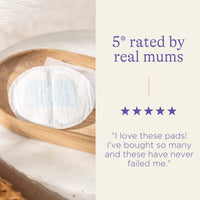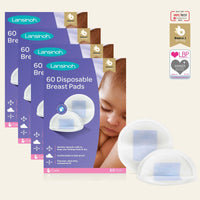 Disposable Nursing Pads
<! –– Bazaarvoice Shopify Integration Version 2.1 ––>
Lansinoh Stay Dry Nursing Pads, now more absorbent for maximum protection day & night. Dermatologist tested and super-soft for sensitive skin.
Waterproof lining
Absorb moisture in seconds
Discreet
BPA Free
Application is simple.
Start by removing the pad from the wrapper. Before application, peel off protective sheets from the two adhesive strips on the pad.
To apply, place the pad in your bra with the contoured edges at the sides. The adhesive strips will stick to your bra, keeping the pad in place.
Change pads as needed to maintain healthy-looking skin; a general guideline would be after each feeding. Remember, keep wrapper away from baby and dispose properly.
The award-winning Lansinoh Disposable Nursing Pads now feature a Blue Lock™ core to ensure that moisture stays locked in, and are more absorbent than ever – capable of holding up to 20x their own weight, whilst still retaining their shape.
The soft, stay-dry lining draws milk away from the skin and into the core of the pad where it is absorbed by a special polymer to prevent leakage.
This along with the two non-slip adhesive tapes keep the pad in place, and the contour creates a natural fit that won't leak or show under clothing. Ensuring mum feels dryer, quicker and for longer.
Each pad comes individually wrapped for convenience and hygiene – perfect to slip into a handbag or nappy bag.
Top FAQ's
These are the most common questions we are asked by mothers about this product.
The thing about nursing pads is, you don't have to choose! You might find that a combination of both works well.
Disposable nursing pads are for one-time use. They're super-absorbent and virtually leak-proof. The two adhesive strips keep them in place. Consider using disposable pads in the early days of breastfeeding, when your body is getting the hang of things, or when you're out and about and need a new pad, quick!
Washable nursing pads are just that: products you can wash and reuse. They will save you money and they reduce waste—a definite win for the environment. In addition, some women find washable pads to be softer and more comfortable than disposables. While Lansinoh washables pads are much more absorbent than other washable pads, try disposables for maximum absorbency.
Just remember, whether you wear a washable pad at home or disposable pad when you're on the go, always change your nursing pads when they get wet to maintain healthy skin!
The pads are individually wrapped and should be stored in a dry location. Please note, the pads are for one-time use only and should be disposed of after use.
While there are components in the pads that are recyclable, the intact pad itself is NOT. The outer wrapping of each pad is recyclable by facilities that process #5 plastics. Lansinoh is working towards producing more environmentally friendly products and have recently launched a washable nursing pad. To reduce waste, it is recommended to use a washable nursing pad at home and at night (depending on flow) accompanied by disposable pads when out and about during the day.
Yes, many moms find the Disposable Nursing Pads very absorbent, especially at night. It is recommended to change the pads during the night if they become saturated.