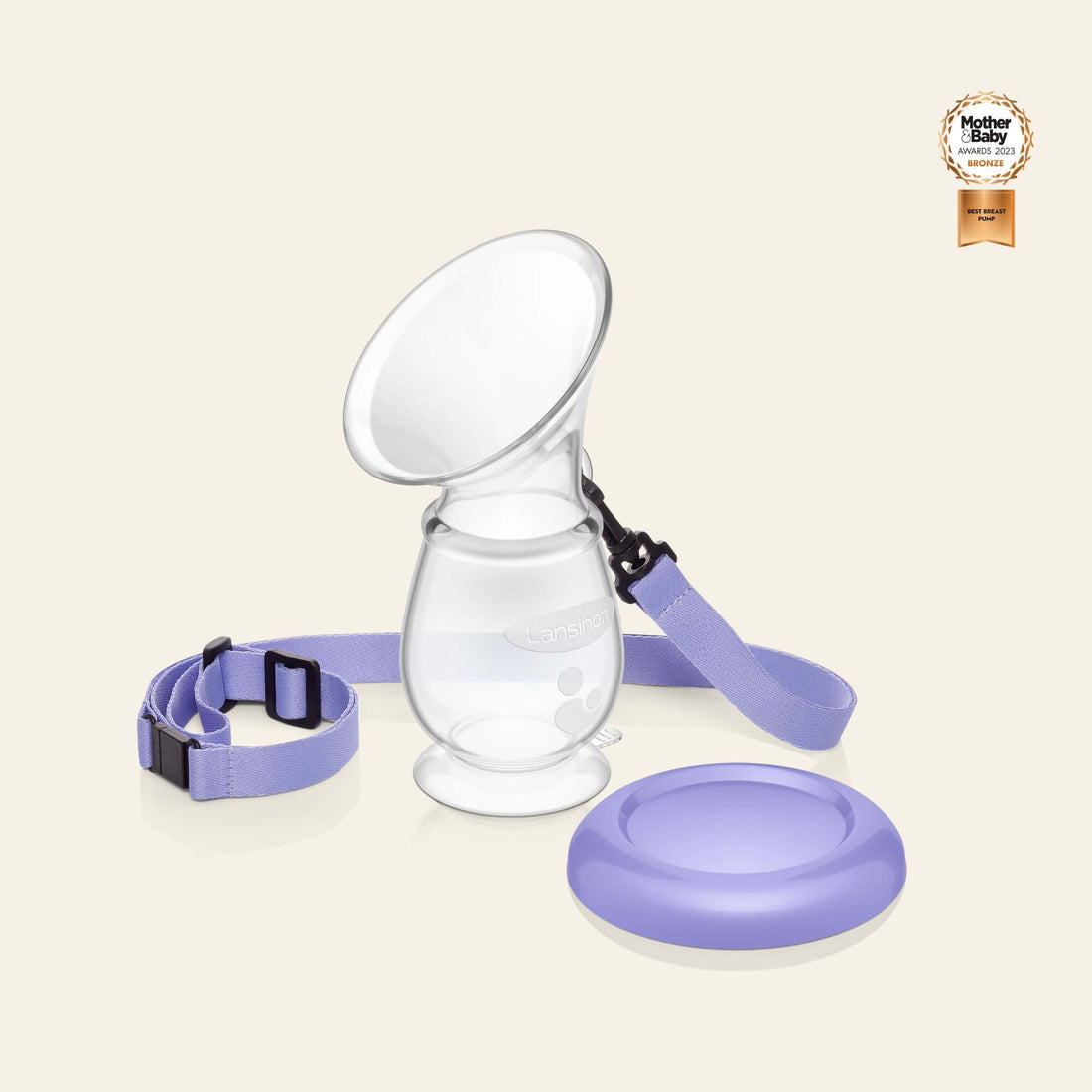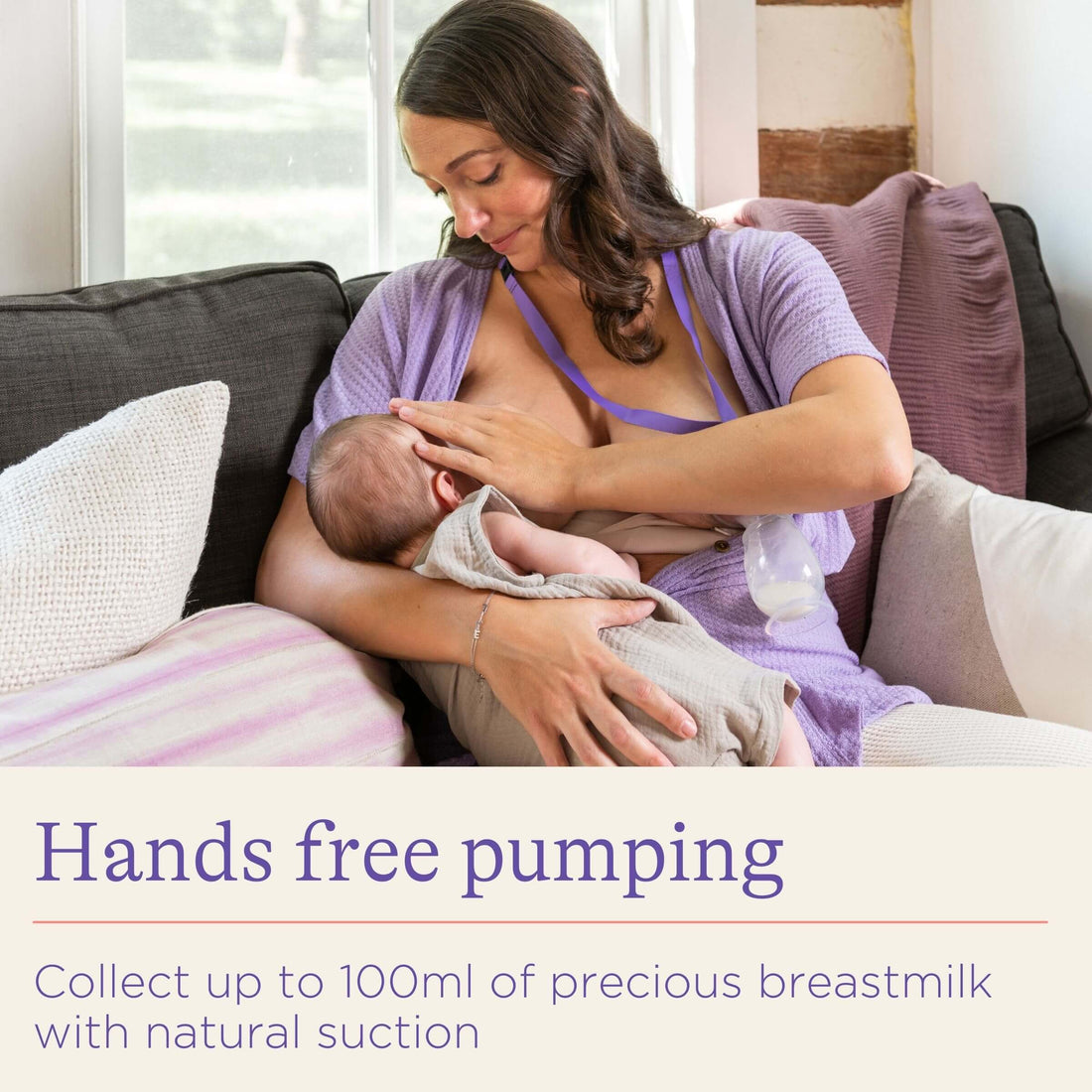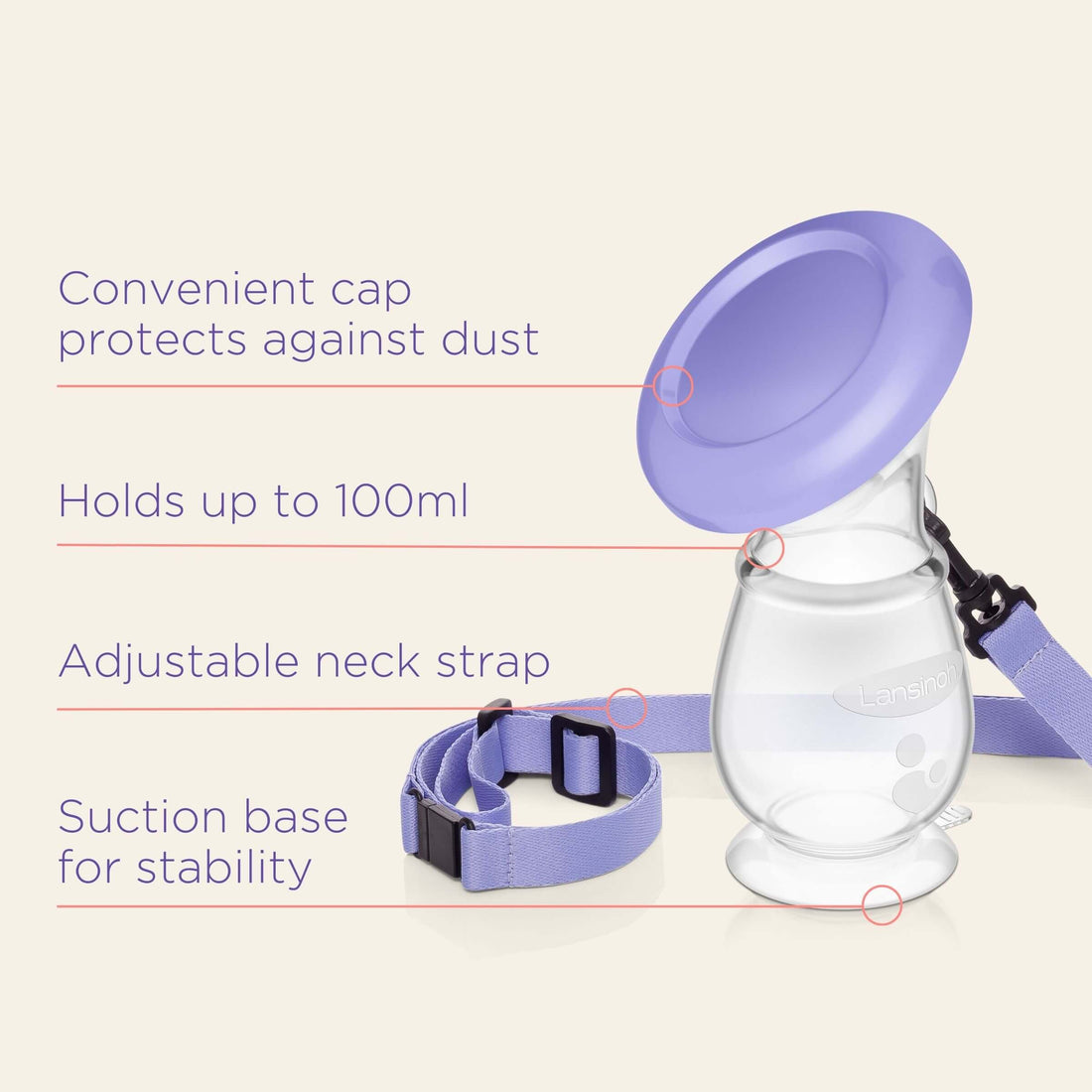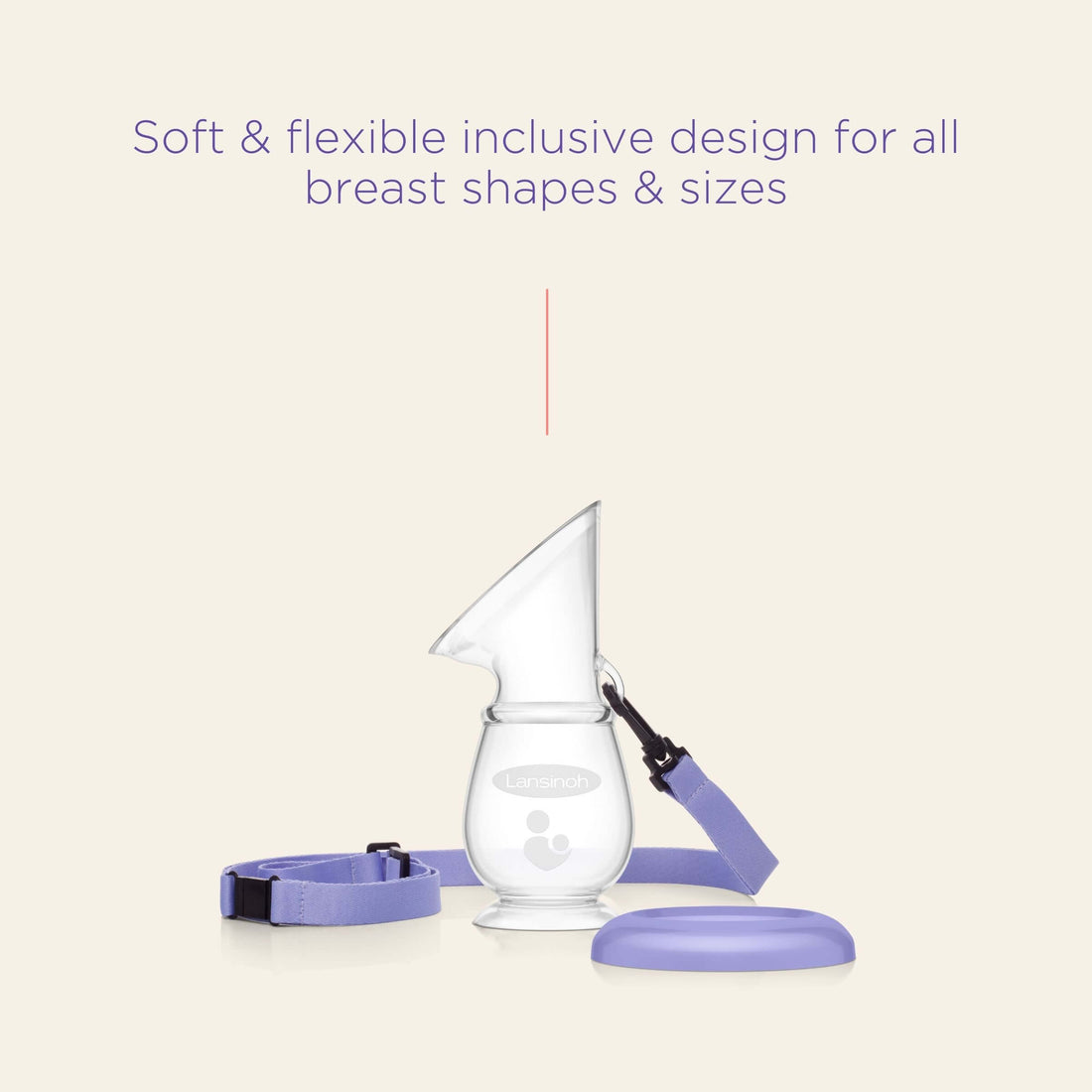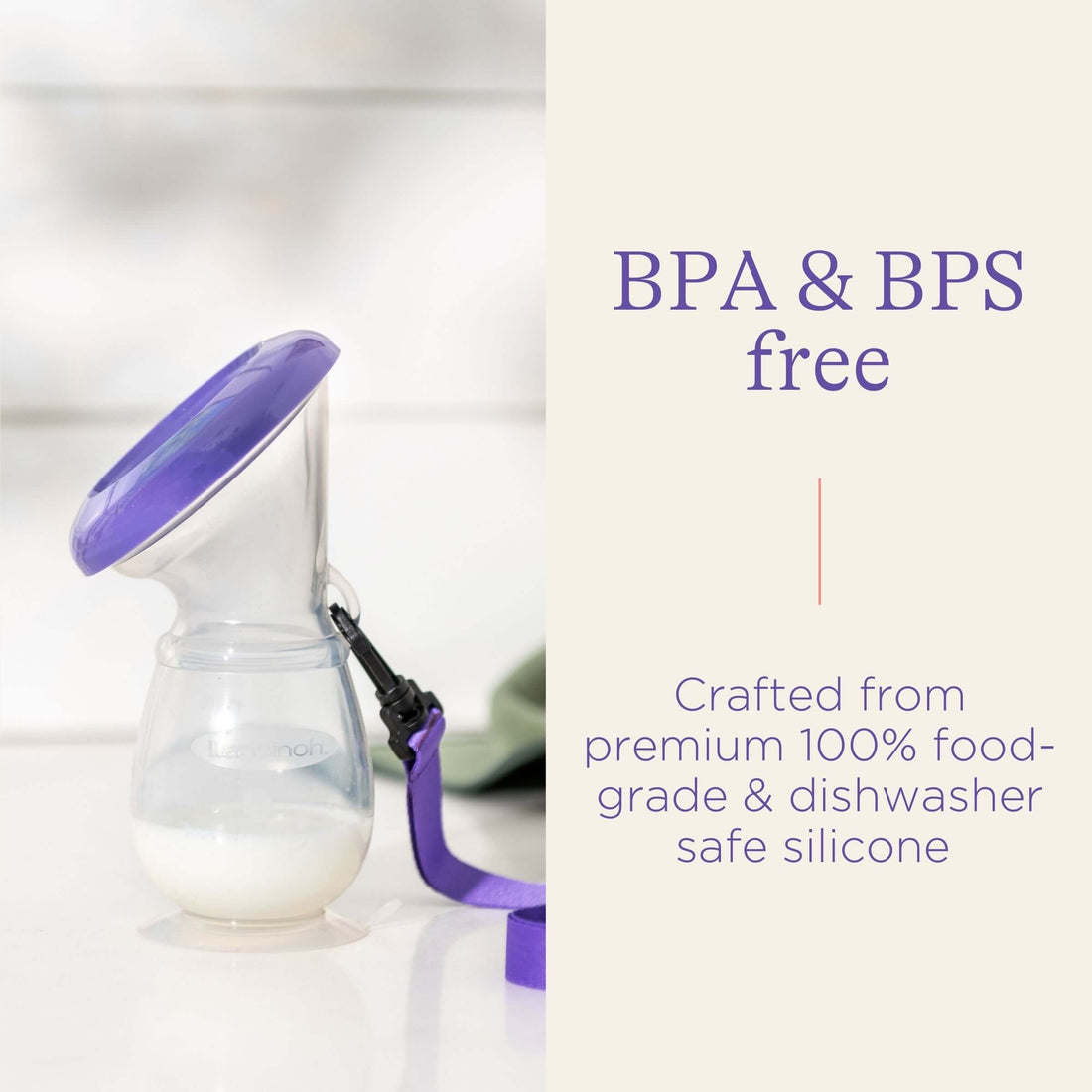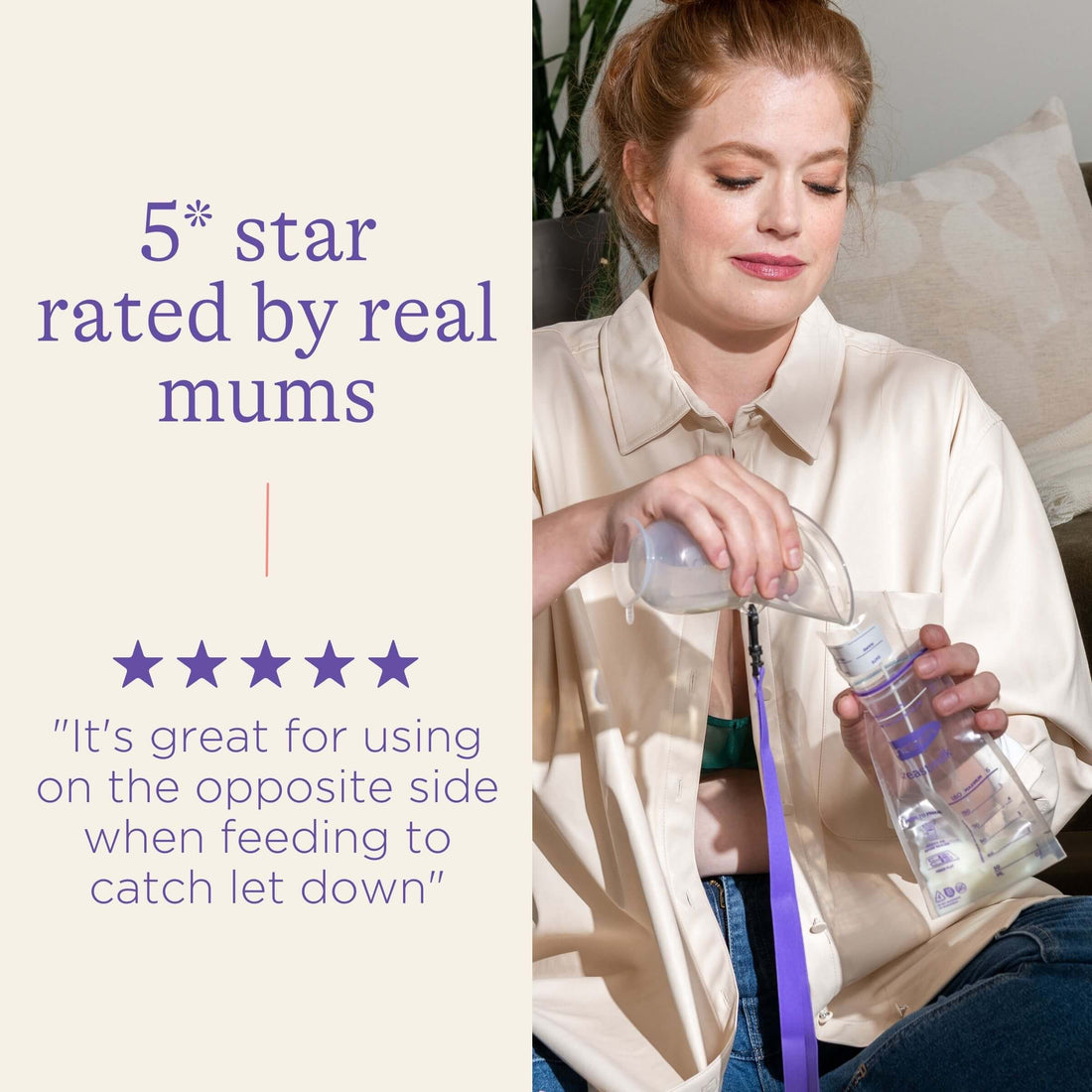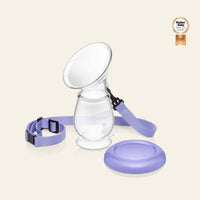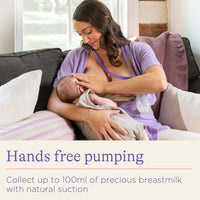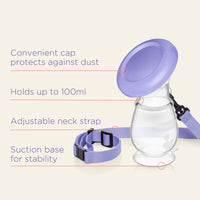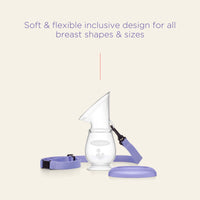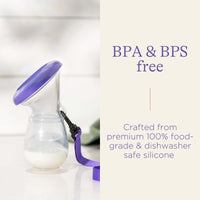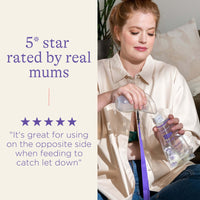 Silicone Breast Pump
<! –– Bazaarvoice Shopify Integration Version 2.1 ––>
The Lansinoh Silicone Breast Pump provides a simple solution for moms by allowing them to collect breast milk when they are breastfeeding or expressing milk and the other breast is leaking. Lightweight, portable and small, it fits easily in Baby's handbag or changing bag for discreet use.
Light and portable
Hands-free system
Suitable for all breast sizes
Neck tie to keep in place
Step 1
Before feeding or pumping, attach the neck strap to the
Silicone Breast Pump and place around your neck to prevent
spills later on.

Step 2
Squeeze the centre of the Silicone Breast Pump and place
over your breast to form an airtight seal. Breastmilk will be
collected once your let-down begins.

Step 3
Once your Silicone Breast Pump is full or you have stopped
feeding, release by gently squeezing the flange area while
securely holding the base.

Step 4
Pour your expressed breastmilk into a Lansinoh® Breastmilk
Storage Bag or Breastmilk Storage Bottle. Place cap over the
top of your Silicone Breast Pump to prevent contamination.
Follow these guidelines unless specifically advised otherwise by your healthcare provider.
Before first use, place your Silicone Breast Pump in boiling
water for 5 minutes, allow to cool, thoroughly rinse and air dry.
Always wash all components of the product
immediately after each use.
Can be washed in hot soapy water and rinsed in
clean water.
Dishwasher safe on top rack only.
Safe to clean in a microwave-safe, steam sterilizer bag
and special sterilizing machine.
Remove neck strap prior to cleaning. Do not clean with
solvents or harsh chemicals.
Avoid contact with sharp objects
A light, portable and simple to use design means you can take it in your bag when away from home. The hands-free system, simply fits securely onto the breast creating a natural suction; It offers a simple way to collect precious breastmilk, for your little one.
The Breastmilk Collector is suitable for all breast sizes. It has a wide neck and simple suction technique when applying to the breast. With the added security of a neck strap, you can wear around the neck. This makes sure that if your Breastmilk Collector is knocked by your baby, your breastmilk will be safe.
Because of the natural way that your body releases breastmilk, the amount of fat in the milk available to baby gradually changes as a feed progresses. We suggest that you mix breastmilk collected with your Lansinoh® Breastmilk Collector with expressed breastmilk. This ensures the maximum nutritional benefits are achieved when feeding your little one.
Top FAQ's
These are the most common questions we are asked by mothers about this product.
Yes, the Milk Collector can be washed in the dishwasher, but only in the upper part of the dishwasher.
It is recommended to clean the Milk Collector in a microwave-safe steam sterilizer and in a special sterilization machine.
Moms have favorite breastfeeding positions, but trying new ones may make the Lansinoh Milk Collector work better.