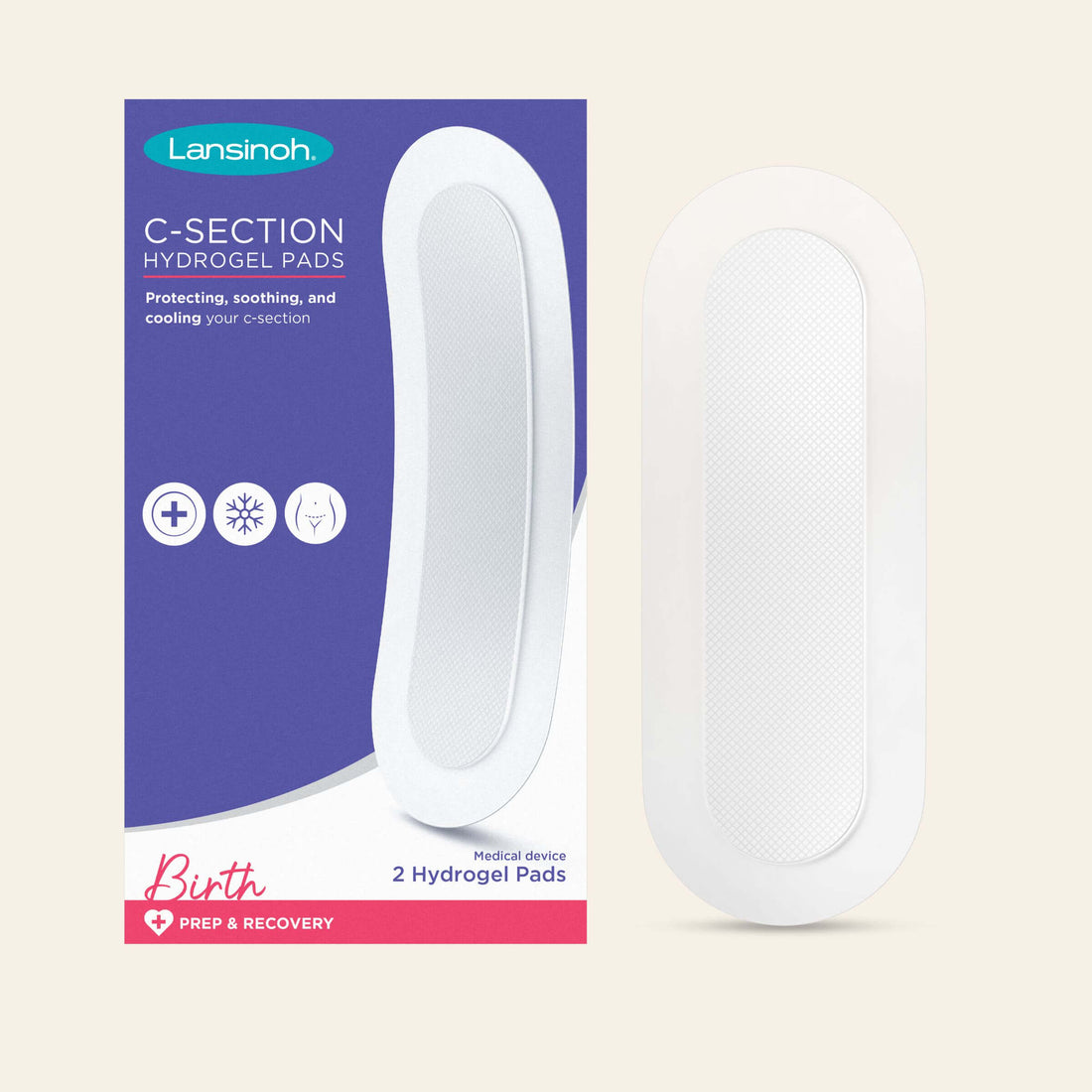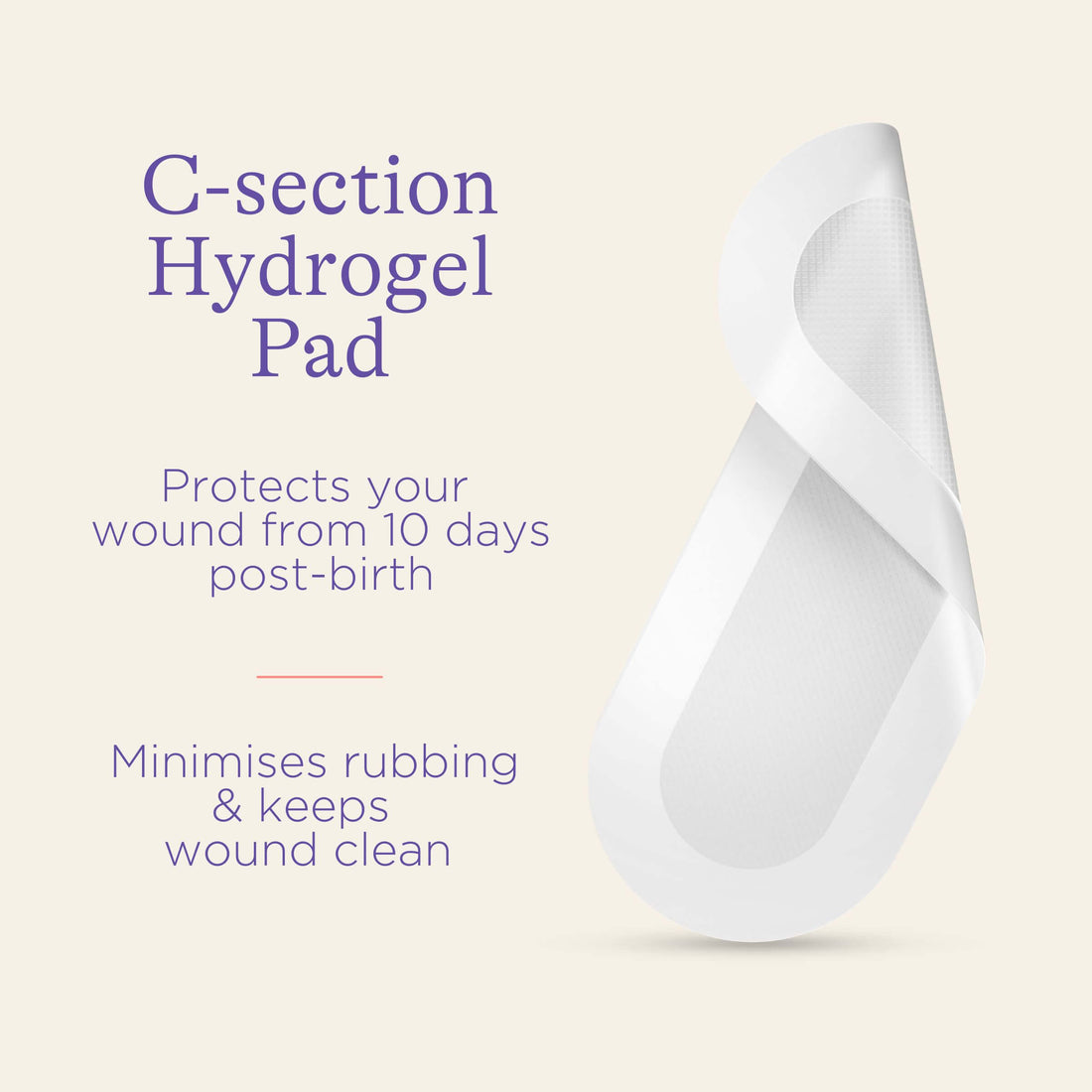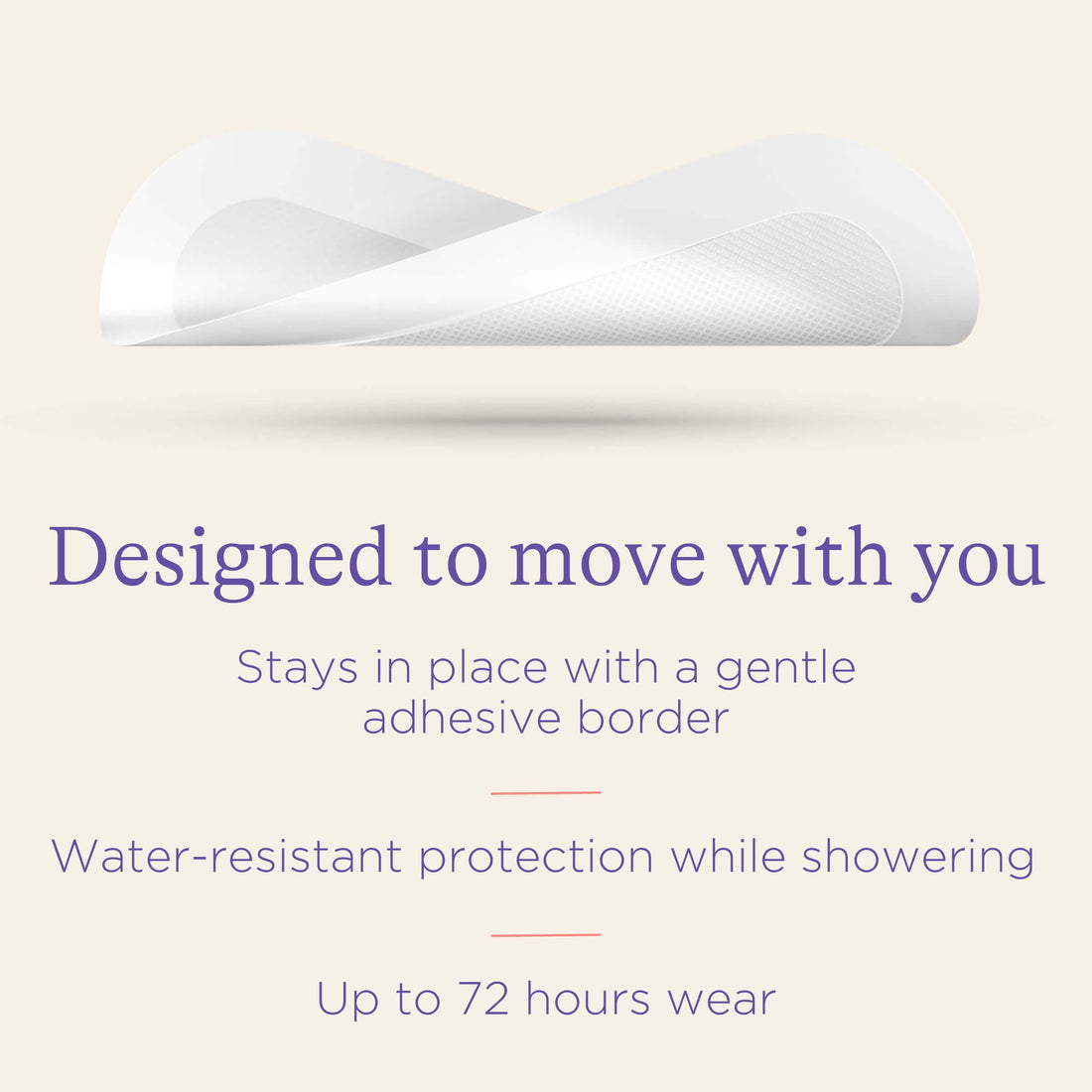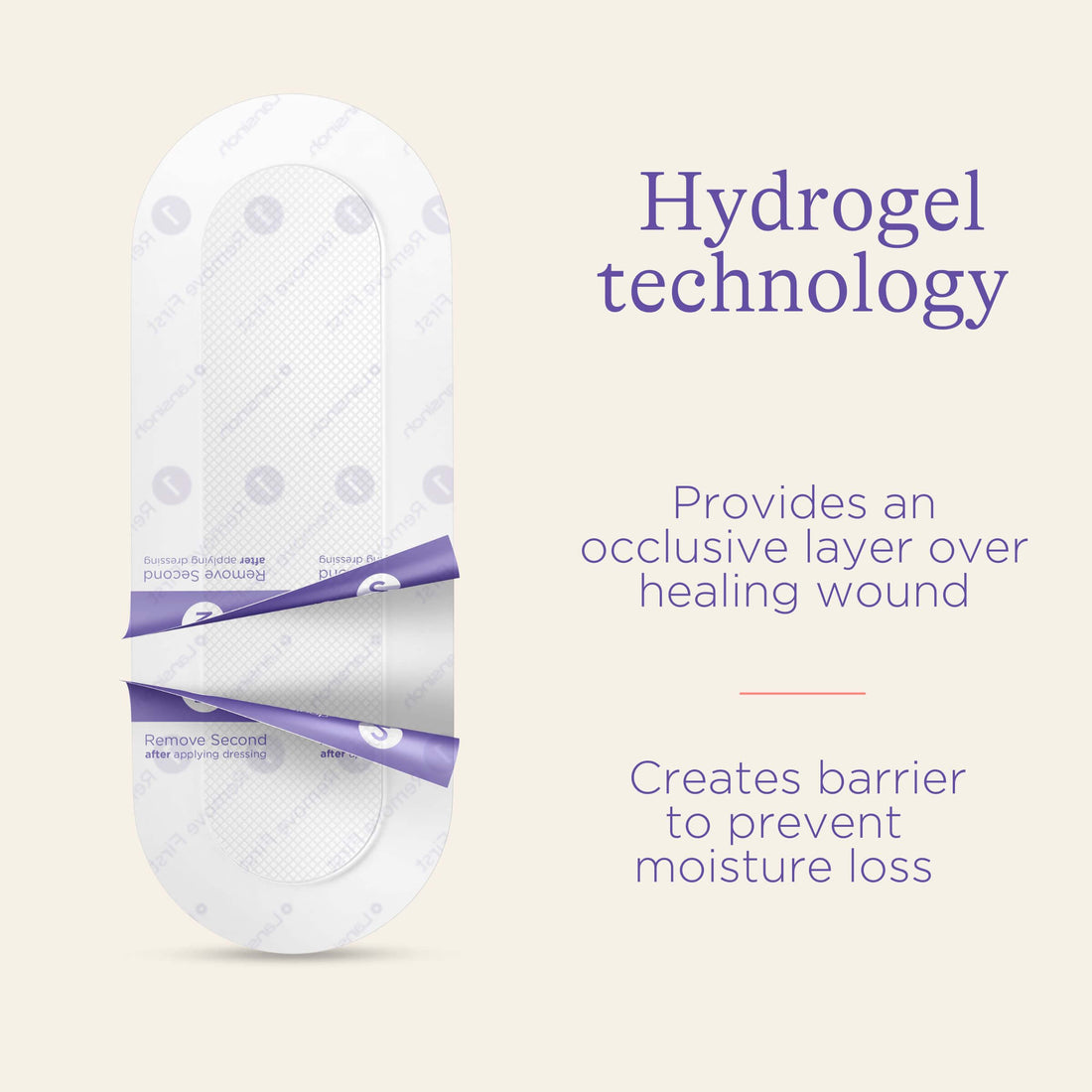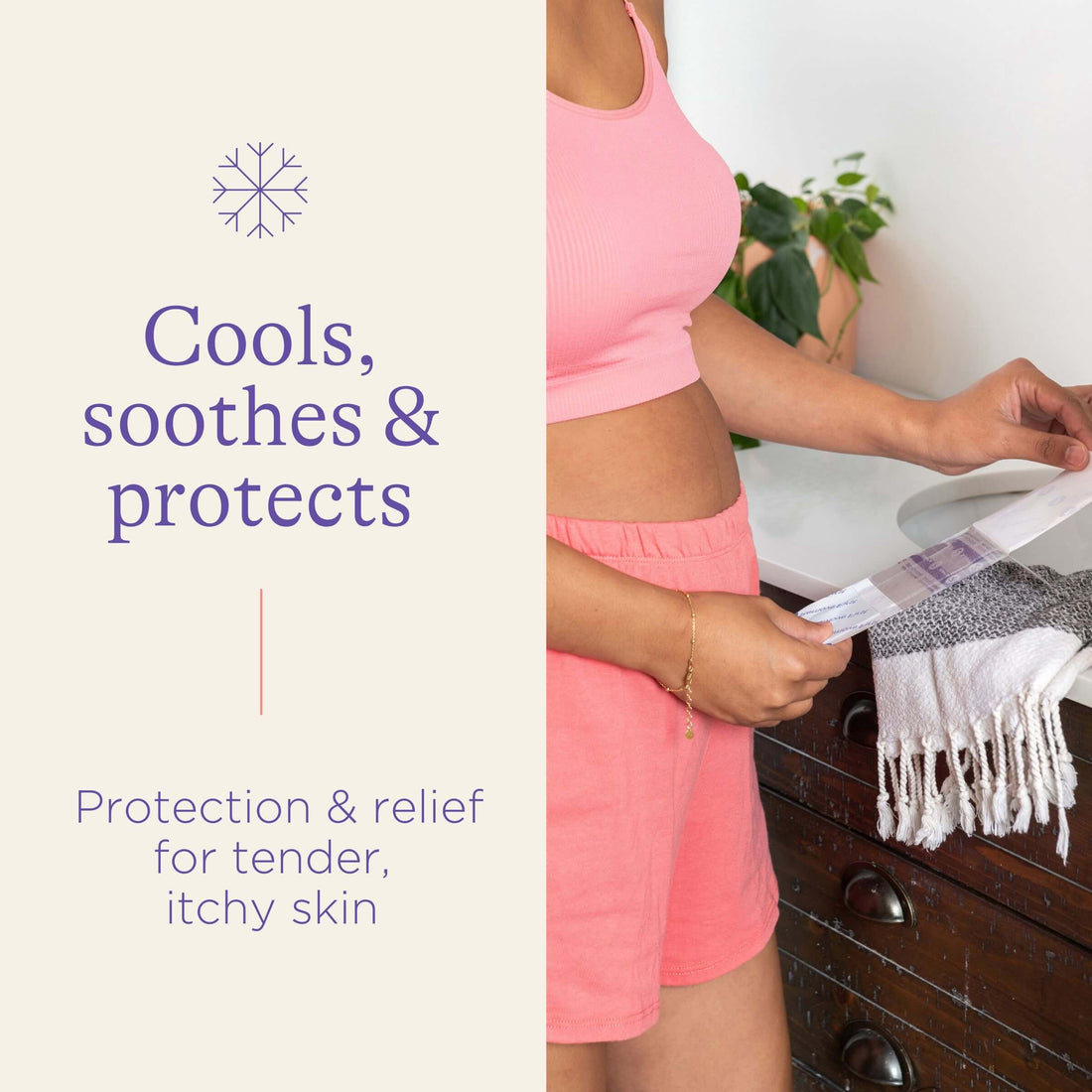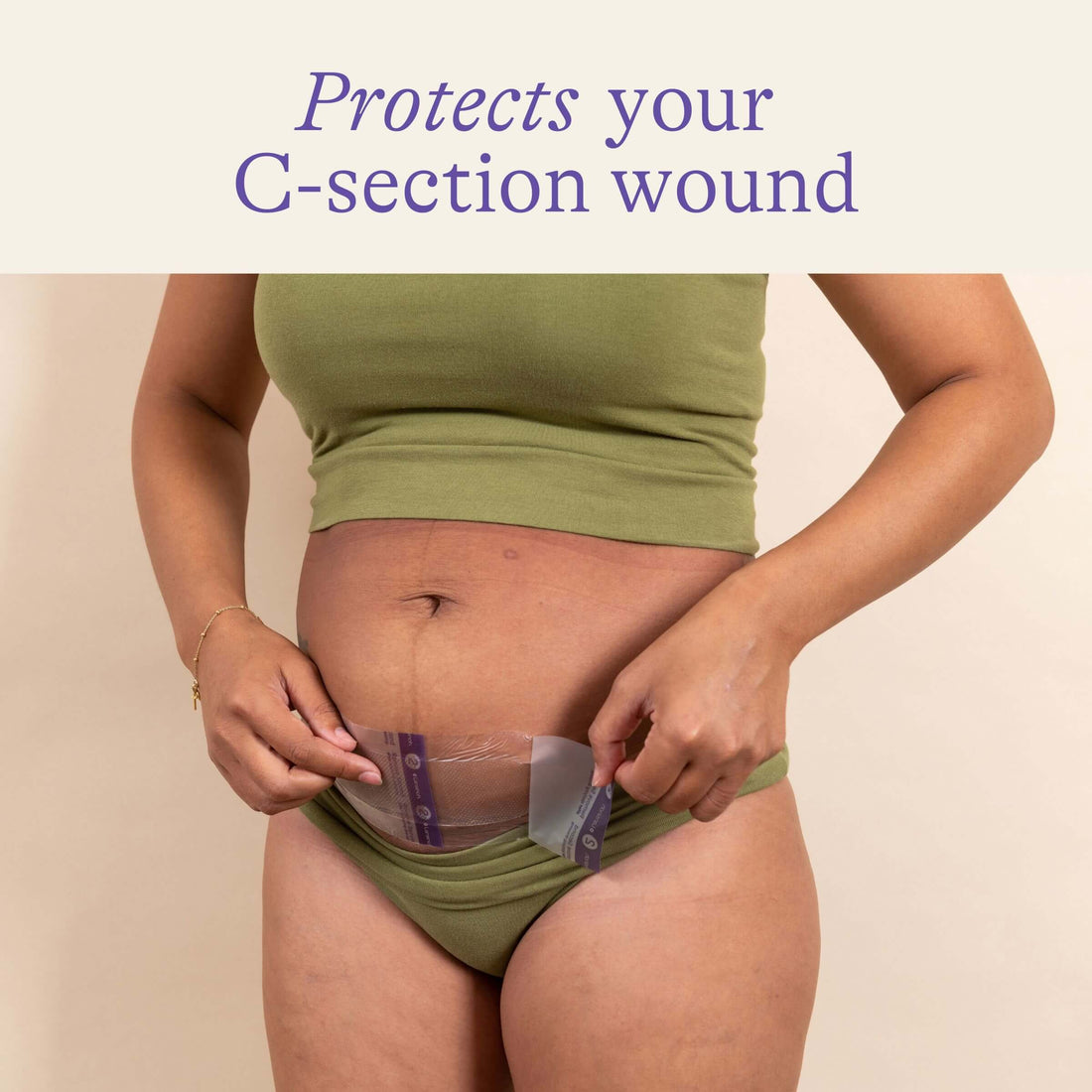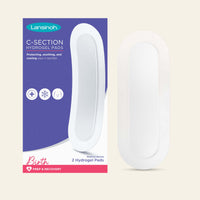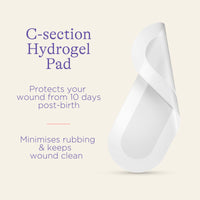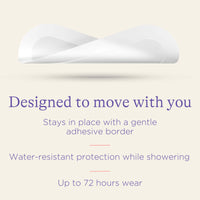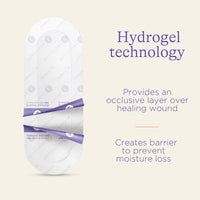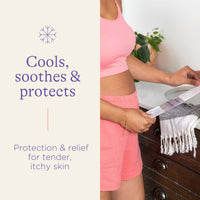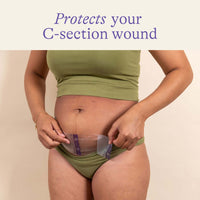 C-Section Hydrogel Pads
<! –– Bazaarvoice Shopify Integration Version 2.1 ––>
A new addition to the Lansinoh recovery range, the Lansinoh® C-section Hydrogel Pad helps new mums protect their c-section incision site - minimizing friction from clothing while providing soothing, cooling relief for tender, itchy skin.
• Padded c-section dressing minimizes friction from clothing and keeps the wound clean
• Provides cooling and soothing effect as the incision heals
• Can be placed in the fridge for extra cooling effect
• Suitable for use on keloid & hypertrophic C-section scars
• Designed to stay in place for up to 72 hours.
• Crafted from LDPE adhesive backing with a 50% hydrogel island in the centre
• Transparent and slim, latex and DEHP free
• 90% of new mums surveyed would recommend

Ensure the area is clean and dry before applying the hydrogel pad. Open pouch and remove the gel pad then peel back the release paper on the side marked (1). Gently place the gel side of the pad directly over your closed incision site. Apply the pad by massaging the area using a smooth motion from the centre outwards before removing the release paper on the side marked (2). For an extra cooling effect, refrigerate unopened pads before use.

To remove, hold the centre of the pad and gently pull the pad edge outward to release the adhesive. Continue to pull the edge, stretching outward (not upward) and in the same direction of any hair growth.

CAUTION: Use only as directed. Keep out of reach of children. For external use only. Suitable for use from 10 days after childbirth or when stitches or staples have been removed or have dissolved. If an infection is present or suspected do not use and seek medical advice. Should sensitivity or irritation occur then stop using and seek medical advice. Wear for a maximum of 72 hours. Single use only. The C-section Hydrogel Pads may rarely cause pain on application, skin reaction, infection, foul odour, edema, ulceration, allergic reaction or skin damage.

Store in a dry place at room temperature when not in use. Avoid direct sunlight.

Includes 2 single use C-section Hydrogel Pads
Developed to be used from 10 days postpartum (after stitches have been removed and when the wound is closed but still healing) the innovative hydrogel island provides an occlusive layer over the healing wound, forming a protective layer on the surface of the skin and creating a barrier to prevent moisture loss and provide cooling relief.
Designed to ease discomfort so mums can focus on recovery and their newborn, these water resistant c-section padded dressings also protect the wound from sweating caused by overhang creasing, or when showering.
Top FAQ's
These are the most common questions we are asked by mothers about this product.