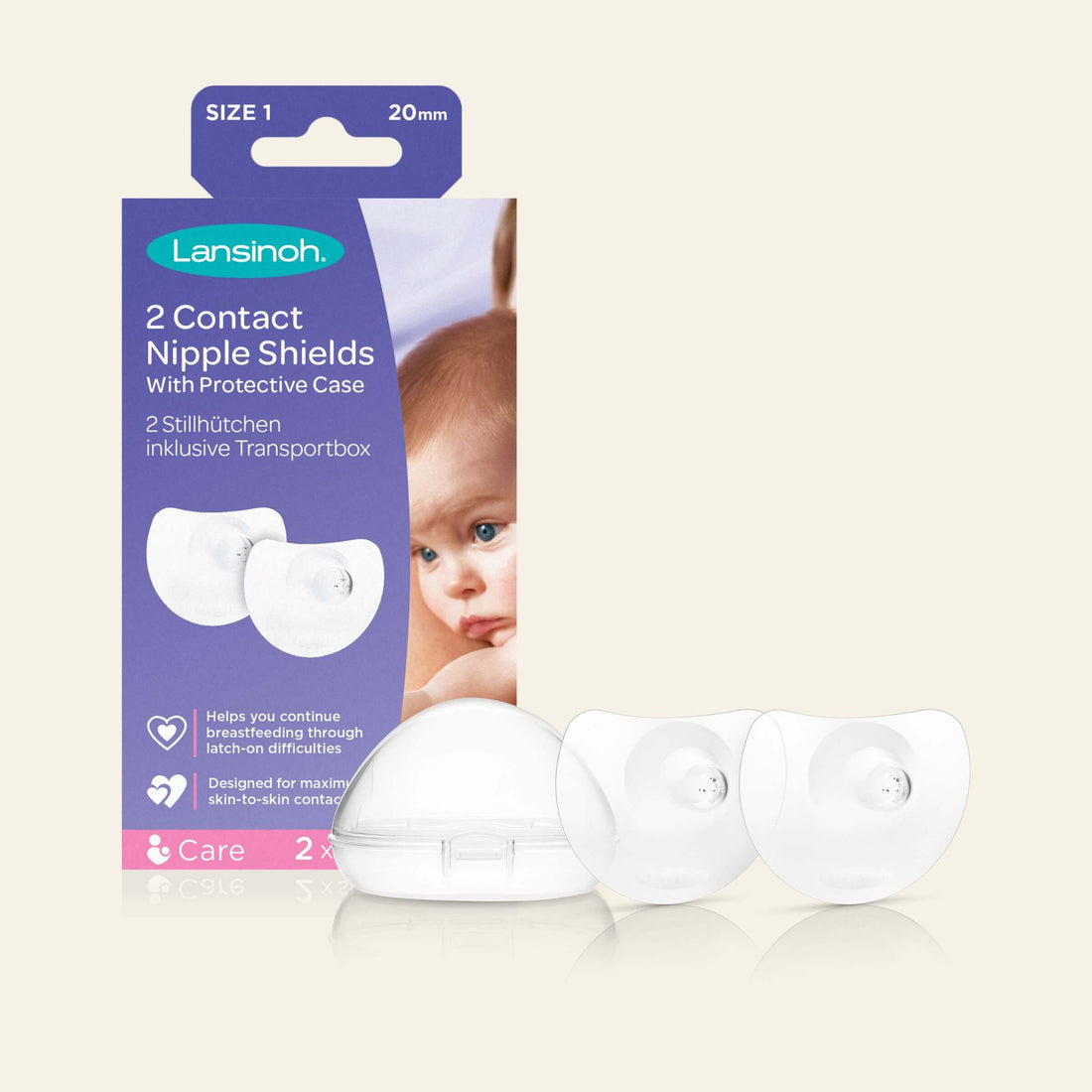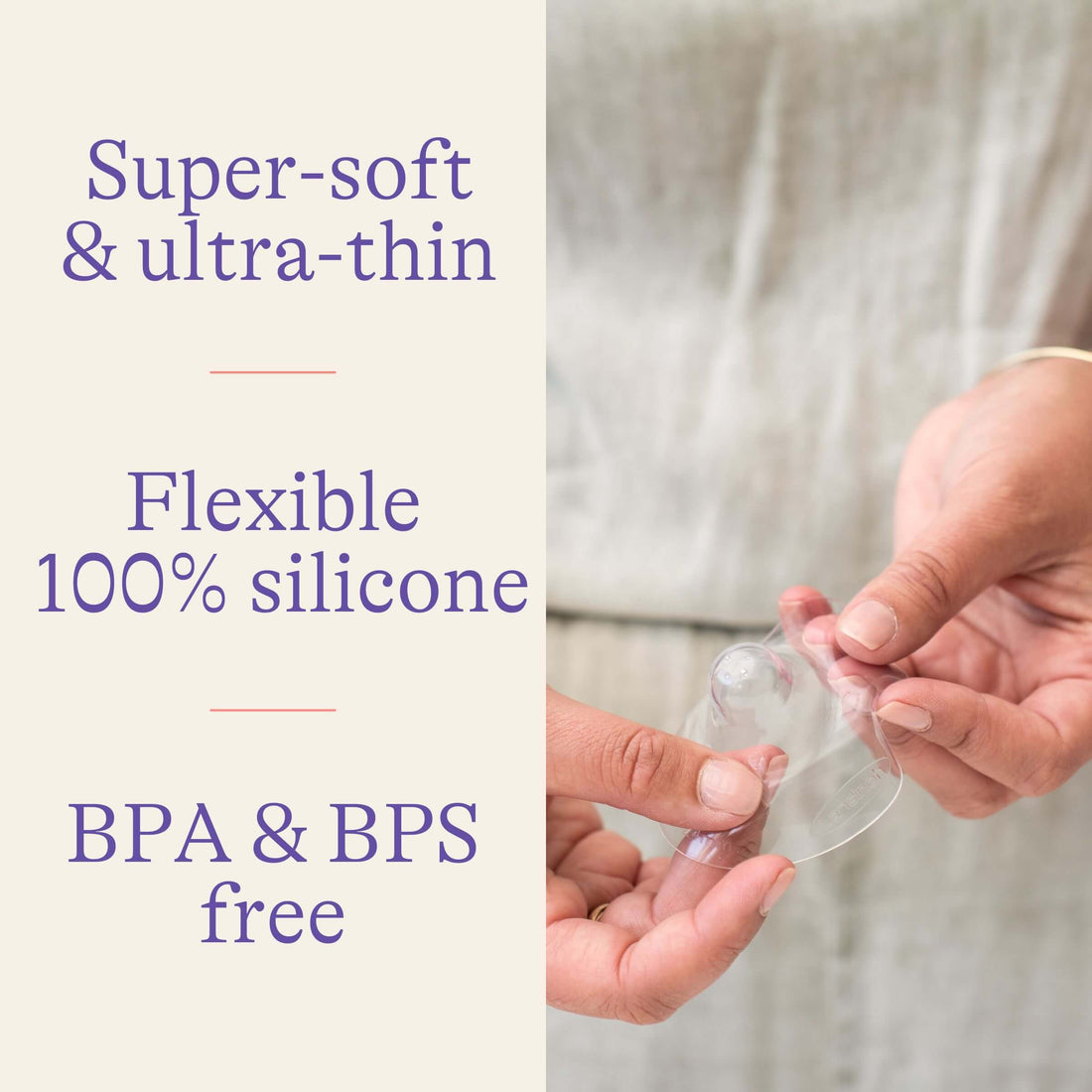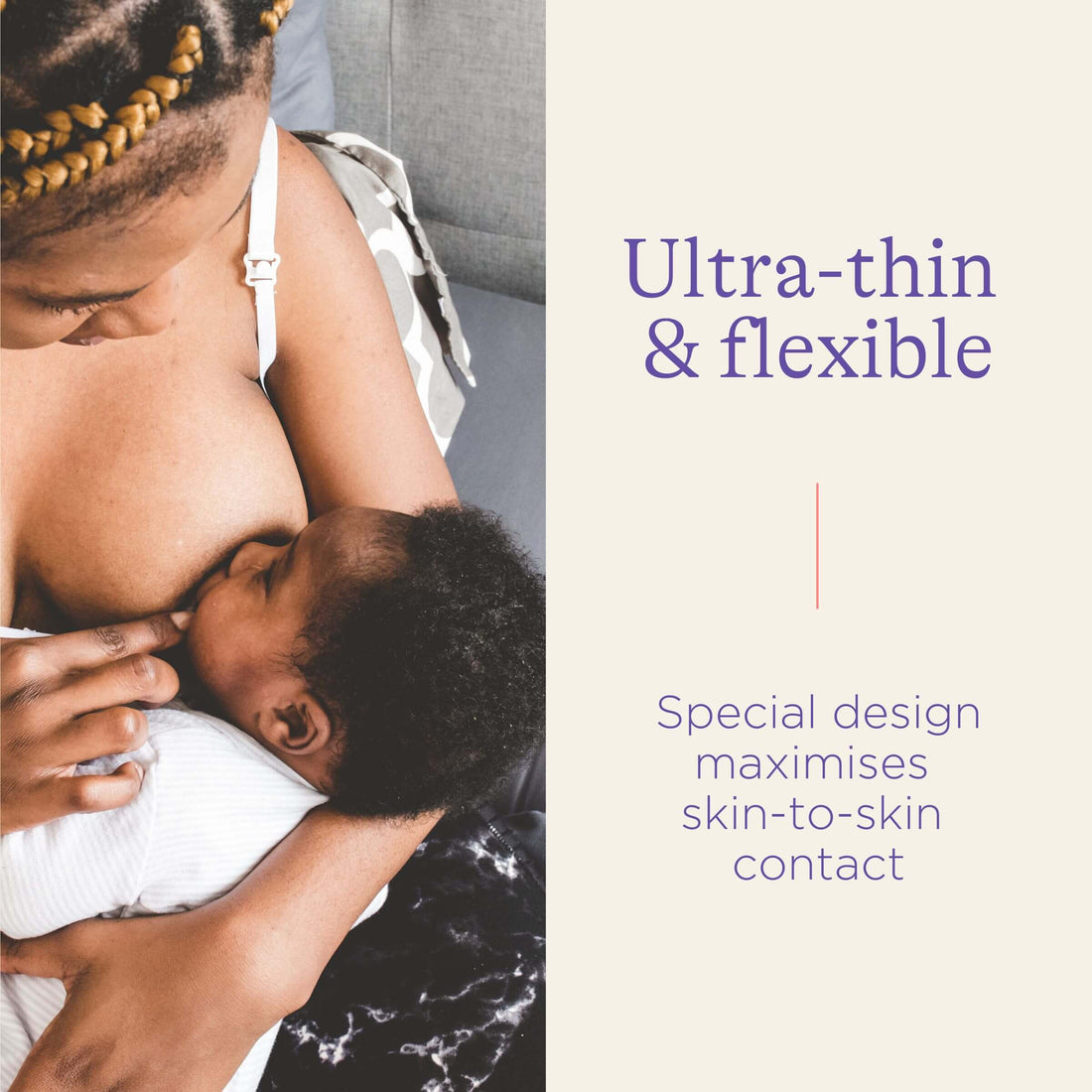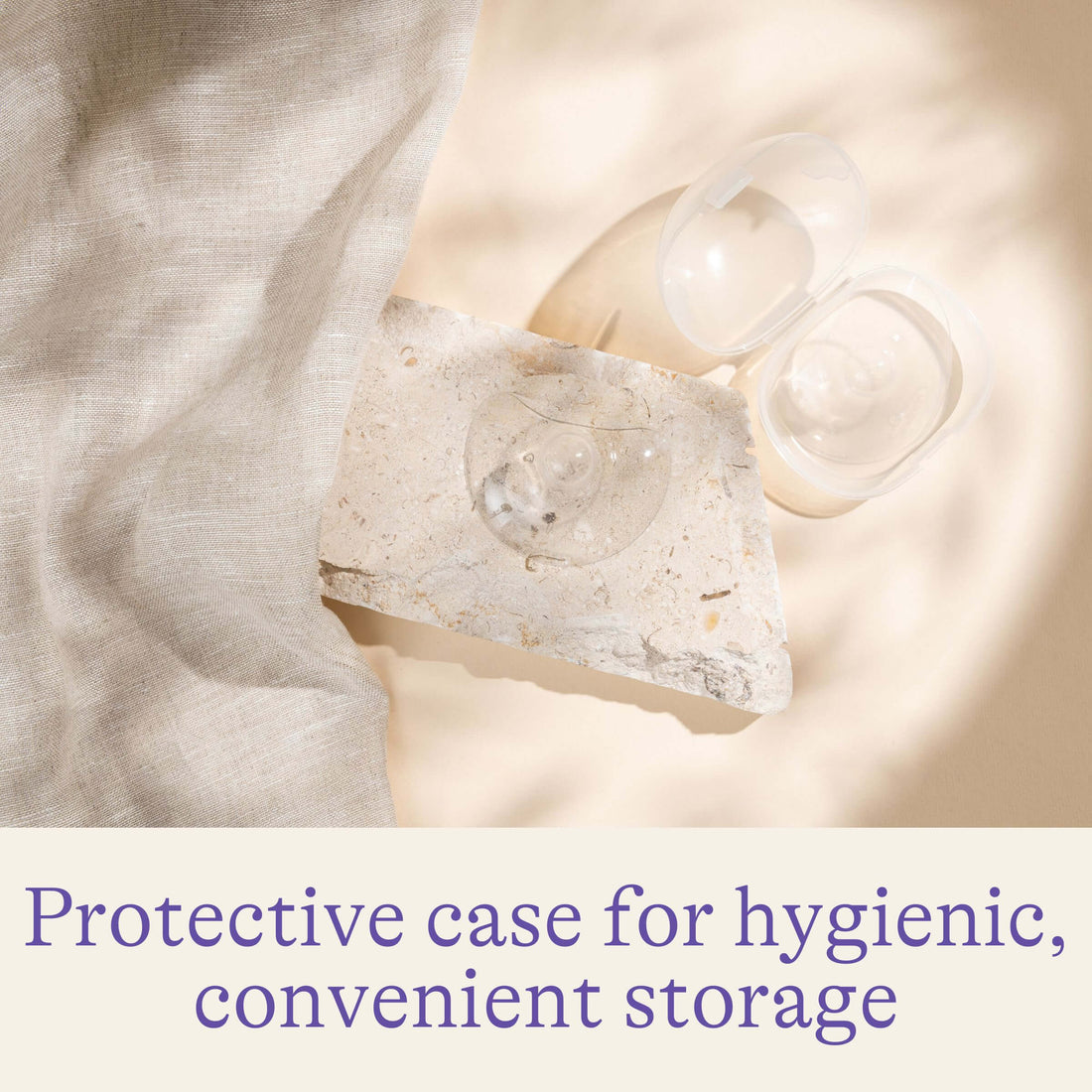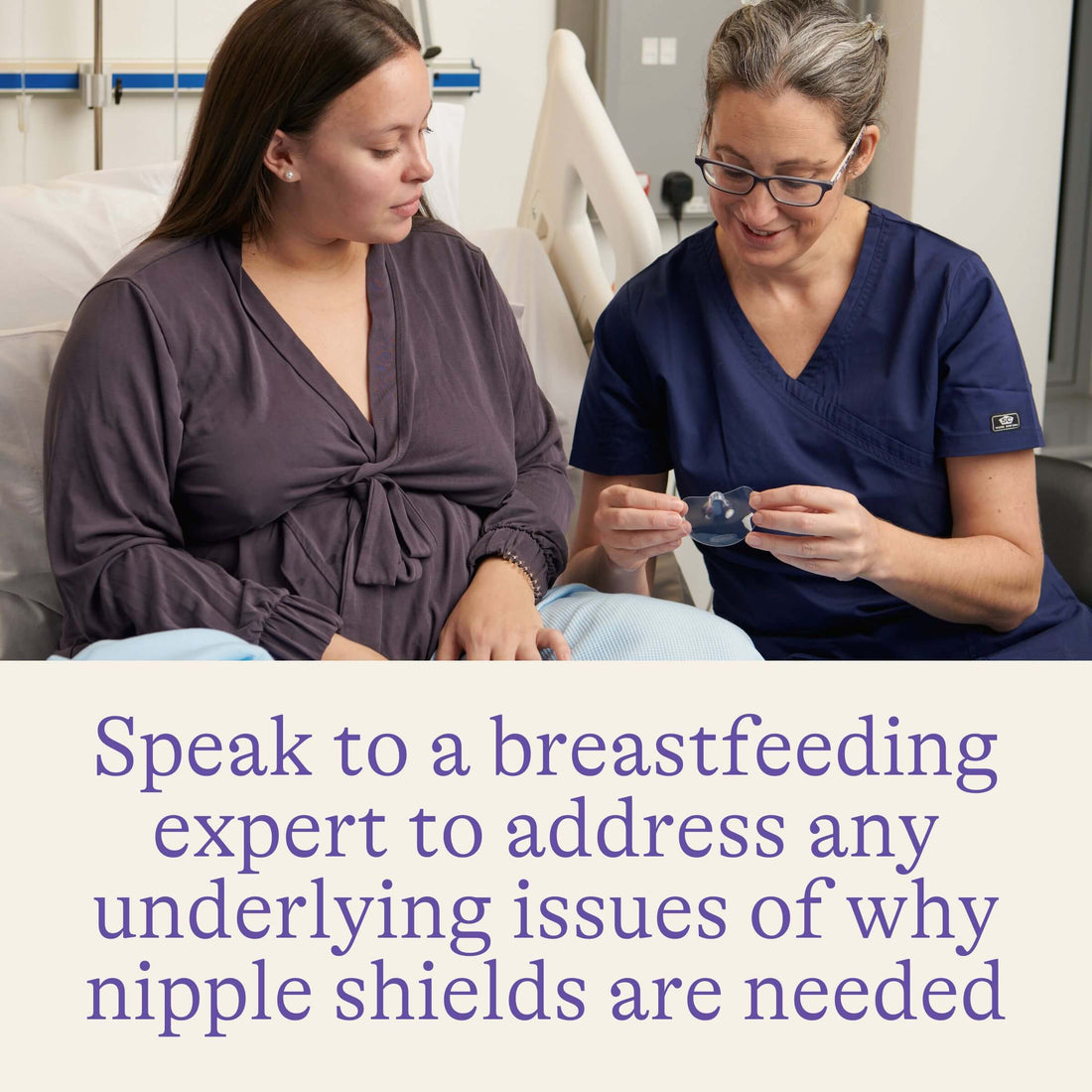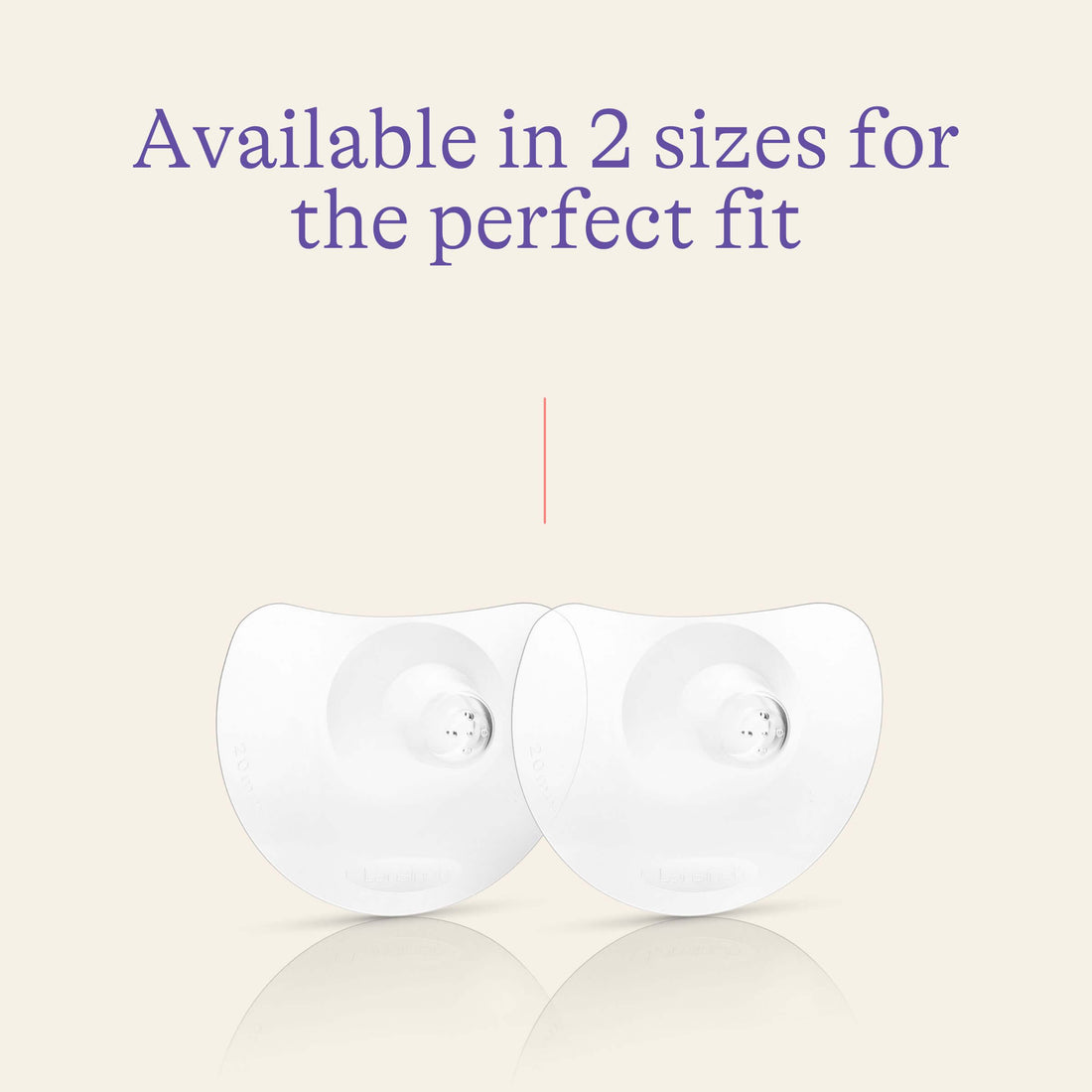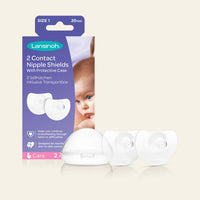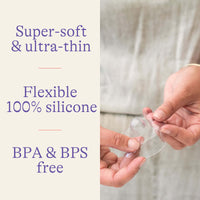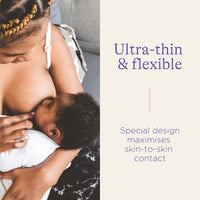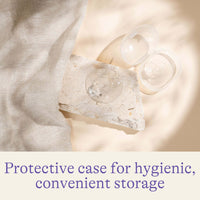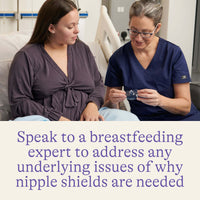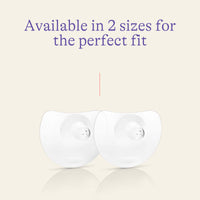 Contact Nipple Shields size 20mm (2pk)
<! –– Bazaarvoice Shopify Integration Version 2.1 ––>
Lansinoh® Contact Nipple Shields are effective tools for addressing short term latch-on issues related to premature, small, or ill infants as well as flat or inverted nipples, tongue tie, lip tie, or overactive let-down.
The nipple shields have been specially designed to maximise skin to skin contact, are ultra thin, super soft and flexible.
They come in 2 sizes ( 20mm and 24mm ) are made from 100% silicone and are BPA free. Comes in a pair, with a protective case for hygienic and convenient storage.
All nipple shields should be used under the advisement of a breastfeeding professional.
Wash your hands and healthy tips in warm soapy water and rinse thoroughly before use.
Apply a little Lanolin HPA cream to the edges of the nipple shield, this will help hold it in place without hands, allowing you to position and hold baby correctly.
The cut out part of the nipple will accommodate the baby's nose when breastfeeding. Place the nipple shield over your nipple, aligning the holes with your nipple.
Slightly turn the nipple shield so that it perfectly matches the shape of your breast and that your nipple is well in the nipple shield.
We recommend that all mothers consult with a healthcare professional or breastfeeding expert before and during the use of a nipple shield. Nipple shields are designed to address short-term latching problems until the underlying issue can be resolved.
Top FAQ's
These are the most common questions we are asked by mothers about this product.
The Contact Nipple Shields are recommended for breastfeeding moms who experience latching issues. The Lansinoh® Contact Nipple Shield offers a short-term solution that allows moms to continue feeding at the breast while the underlying issue is resolved. All nipple shields should be used under the advisement of a breastfeeding professional.
No, the Contact Nipple Shields are NOT dishwasher safe. It is recommended to gently handwash them in hot soapy water after each use.
Yes, the Contact Nipple Shields can be sanitized by boiling in water for five minutes. Please be sure that there is ample water in the pot, so that no parts of the nipple shield touch the bottom or the sides of the pot, as this could cause them to melt.
It is best to have a consultation with a lactation professional prior to using a nipple shield. The consultant will be able to assess needs of mom and baby and make a recommendation for the proper size. Additionally, the lactation professional will be able to help address the underlying issue that requires the use of the nipple shield and advise on how to wean from using the shield.