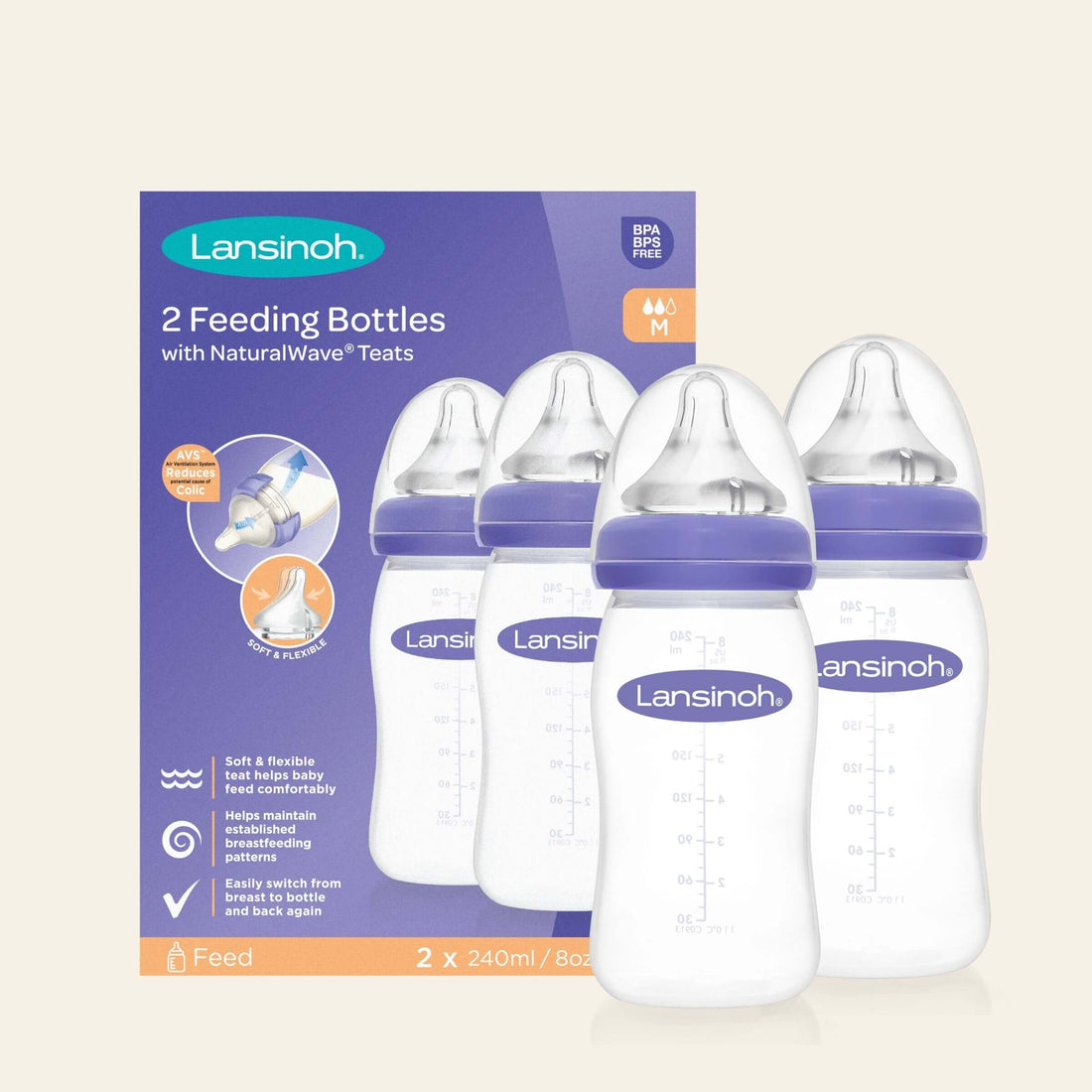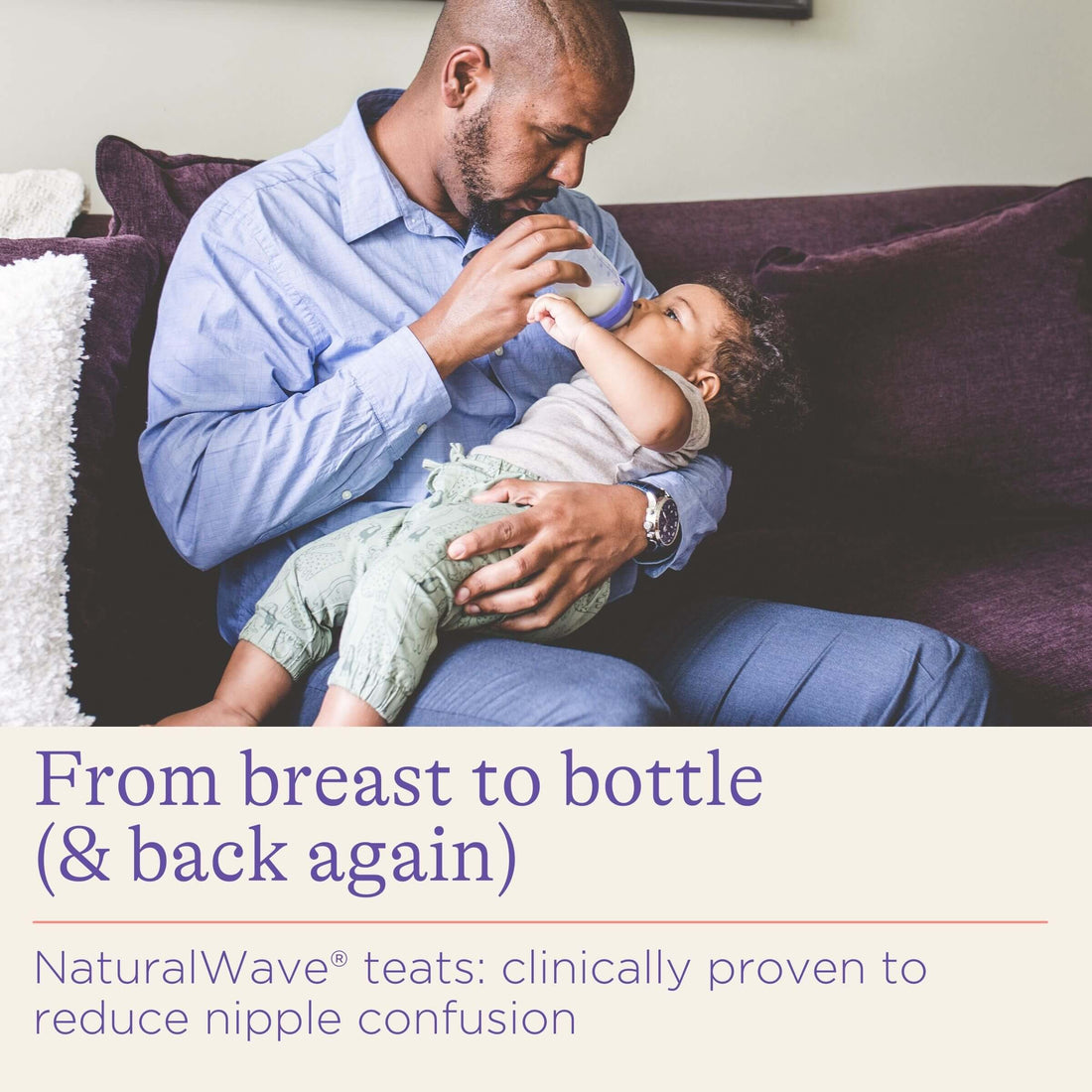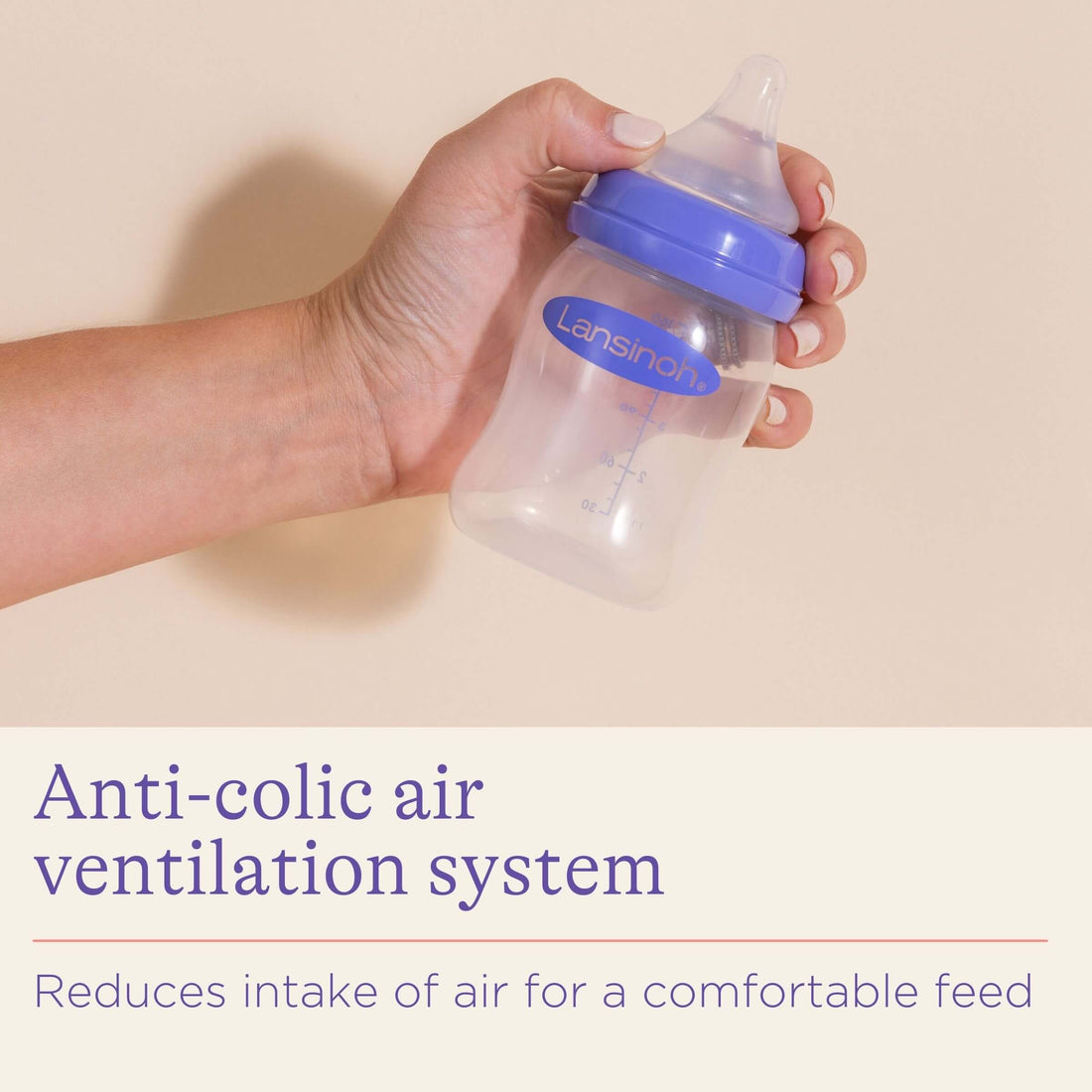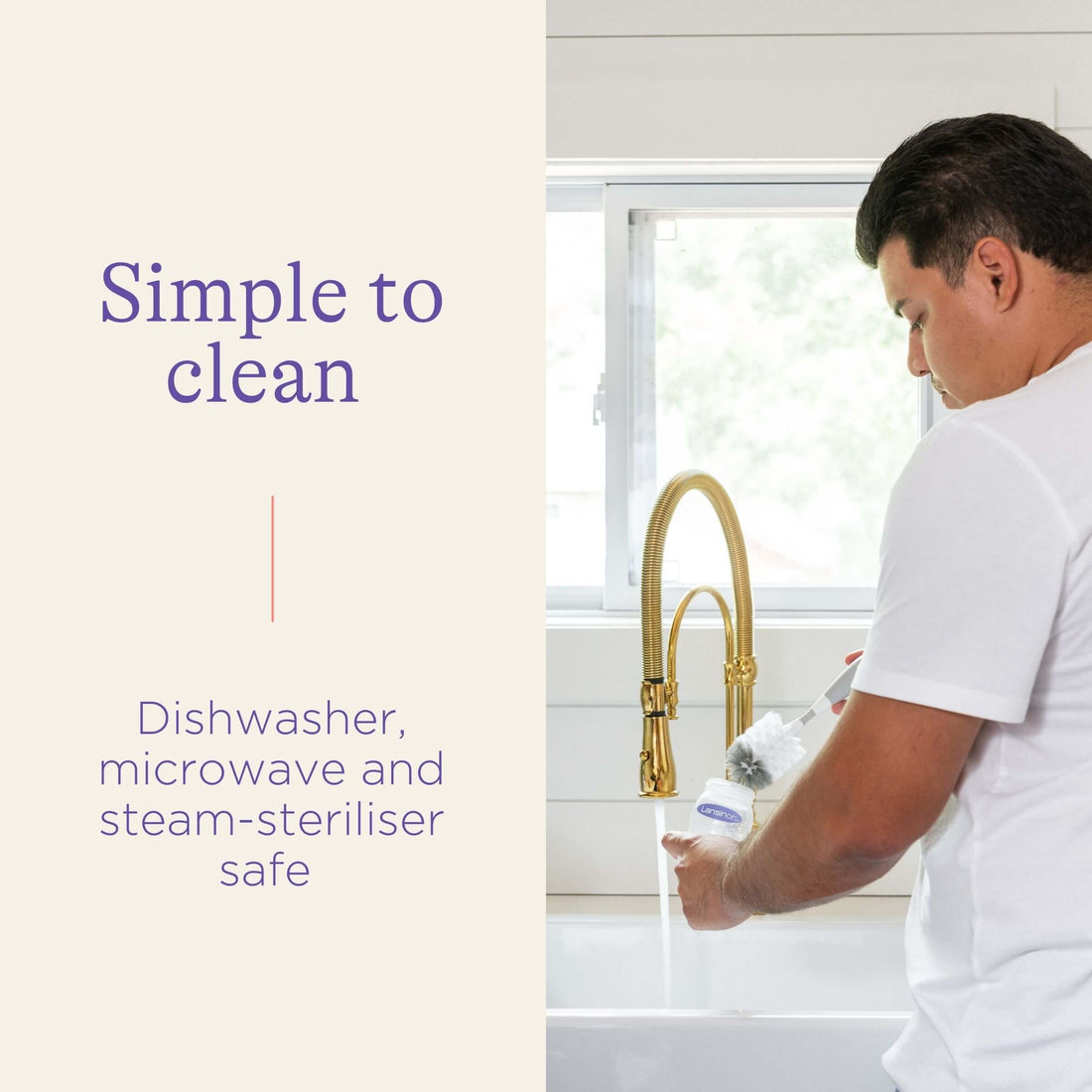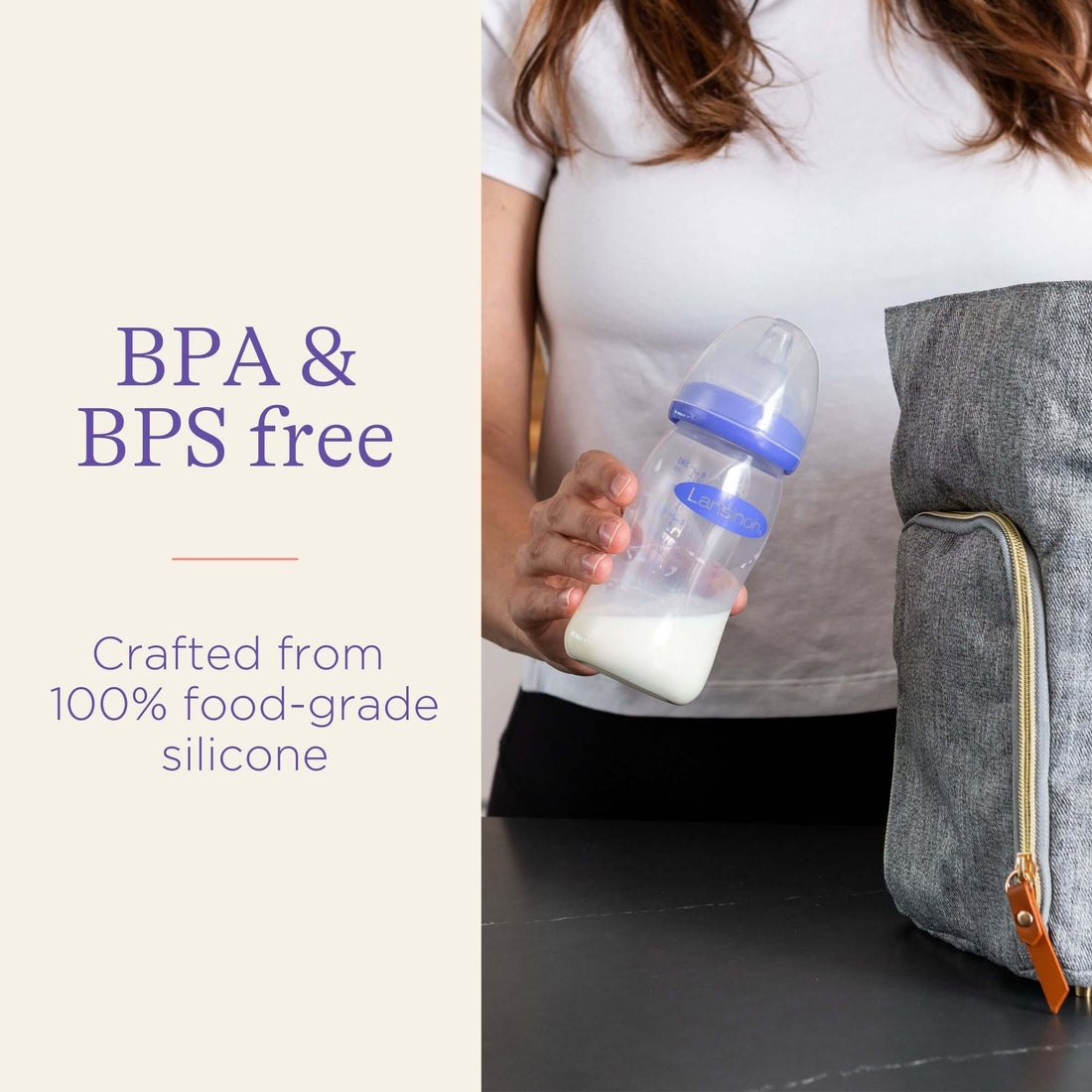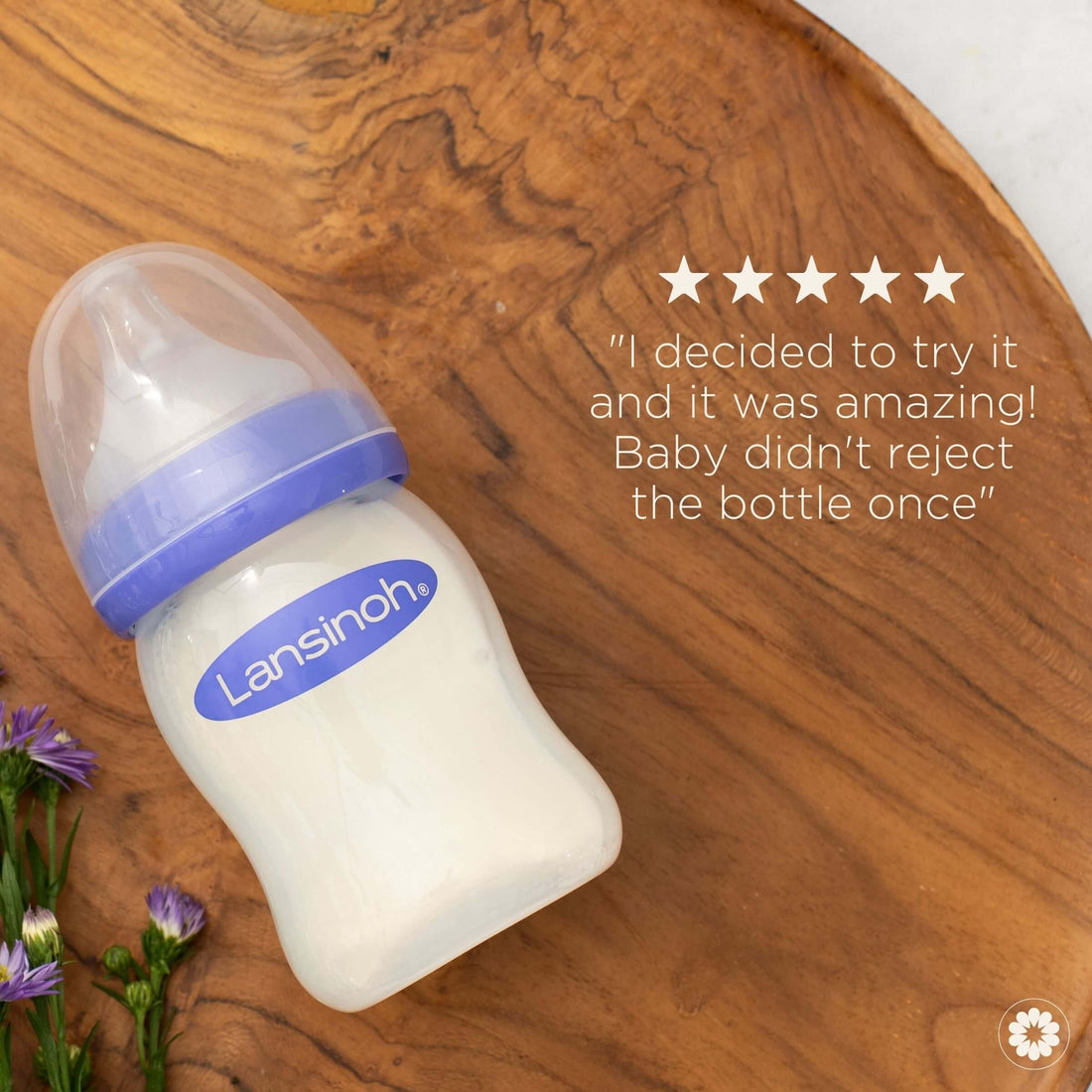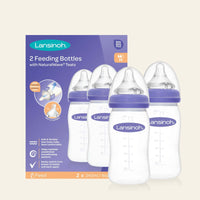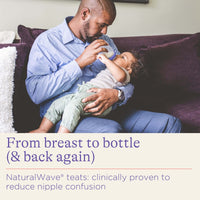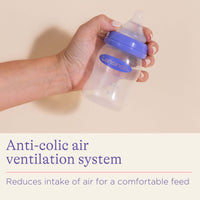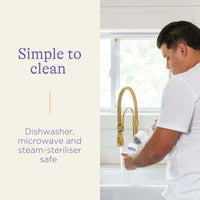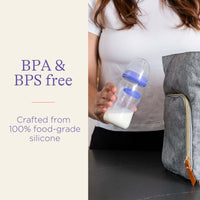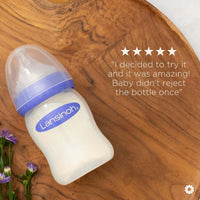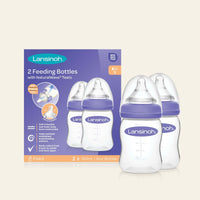 Feeding Bottles with NaturalWave® Teat
<! –– Bazaarvoice Shopify Integration Version 2.1 ––>
The Lansinoh® bottle and its NaturalWave® peristaltic nipple are specially designed for breastfed babies. It encourages baby's wave-like tongue movement, promoting natural oral development.

240ml comes with Medium Flow Teat

160ml comes with Slow Flow Teat
Lansinoh's Feeding Bottle with NaturalWave® Teat has been specially designed so that your little one can enjoy your expressed breastmilk even when you're apart. Based on more than 50 years of research, the NaturalWave® teat promotes your baby's instinctive sucking action for natural oral development, which helps you switch easily between breast and bottle so that you can maintain your established breastfeeding patterns.
AVS System
The Air Ventilation System® reduces the amount of air swallowed, thereby reducing the onset of gas and the symptoms commonly associated with frequent colic in babies.
Top FAQ's
These are the most common questions we are asked by mothers about this product.
Lansinoh® bottles and NaturalWave® Nipples are dishwasher safe on the top rack only. However, to extend the life of the NaturalWave® Nipple, it is recommended to gently handwash.
The Air Ventilation System reduces the intake of air, which is a potential cause of colic and spit up.
No, it is NOT recommend heating breastmilk or any liquid for a baby or toddler in a microwave as the microwave can create hot spots and damage breastmilk nutrients. It is NOT recommend heating the bottle in the microwave in any form.