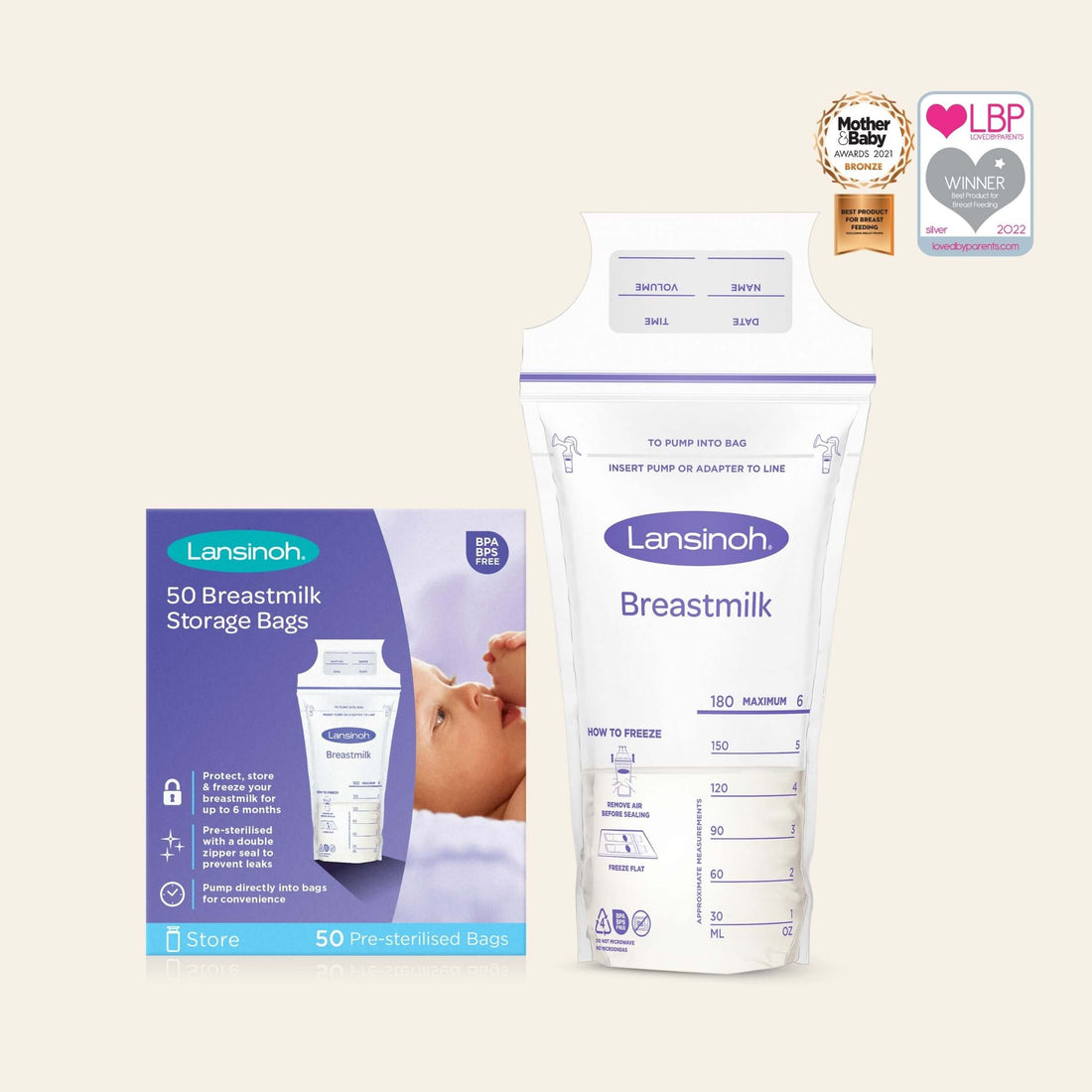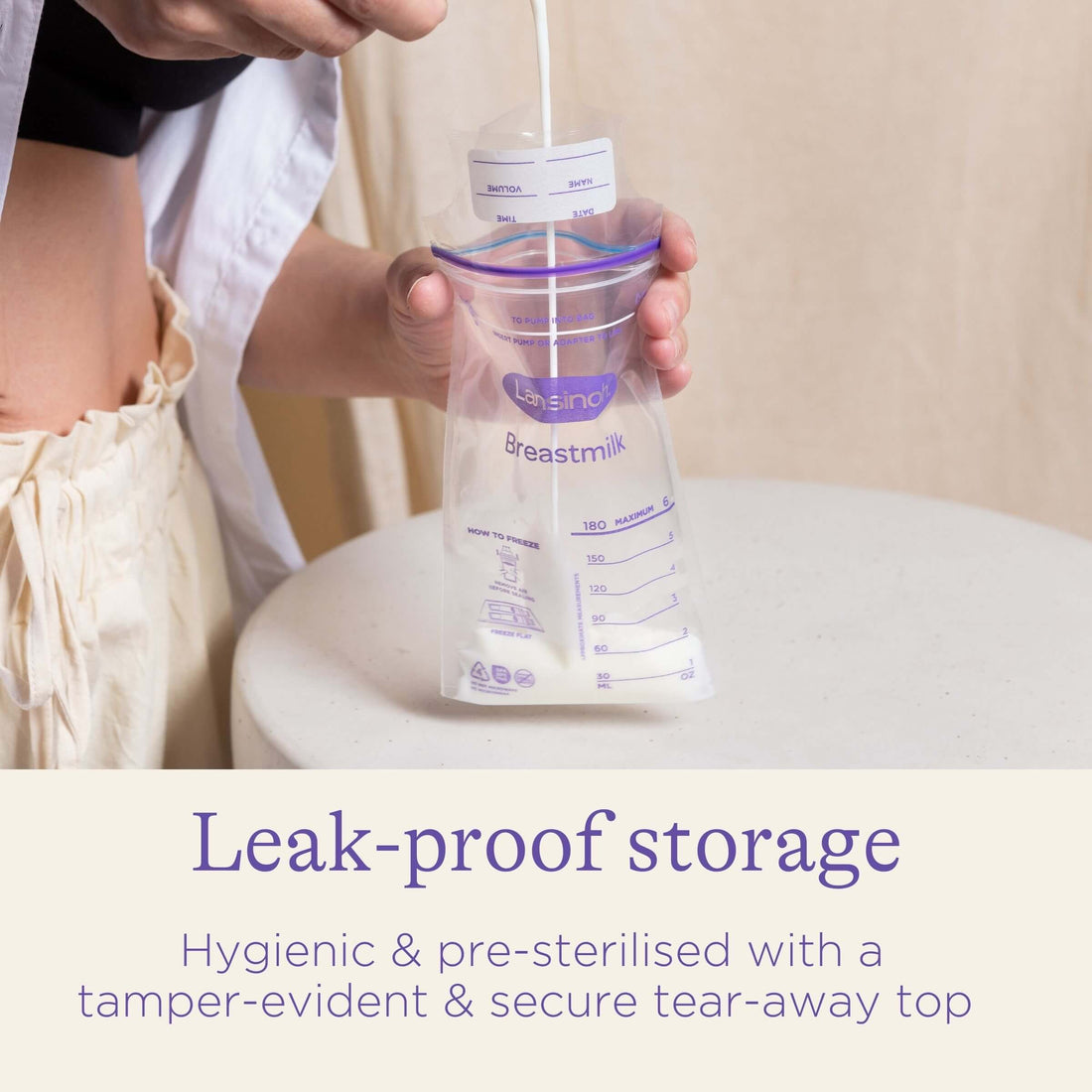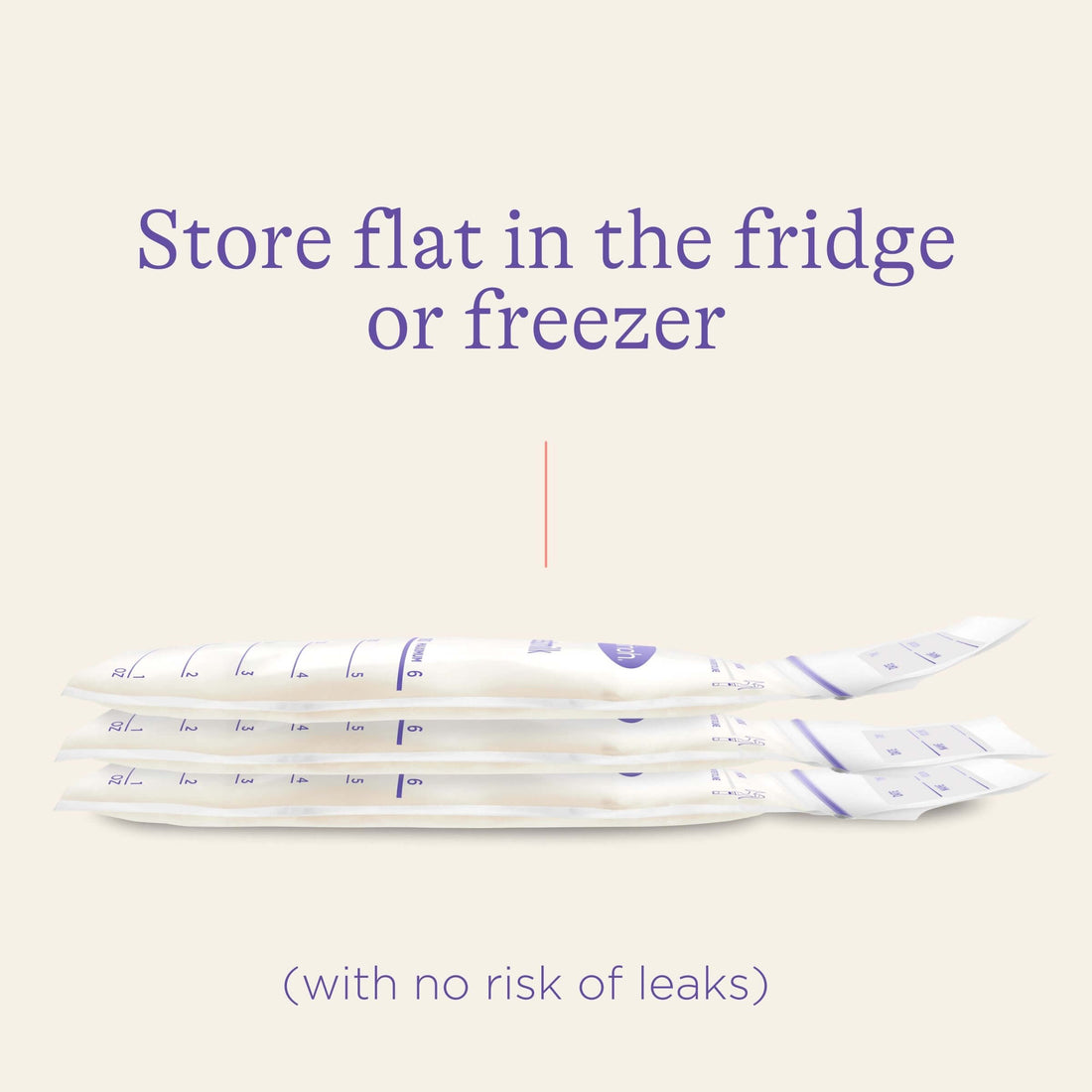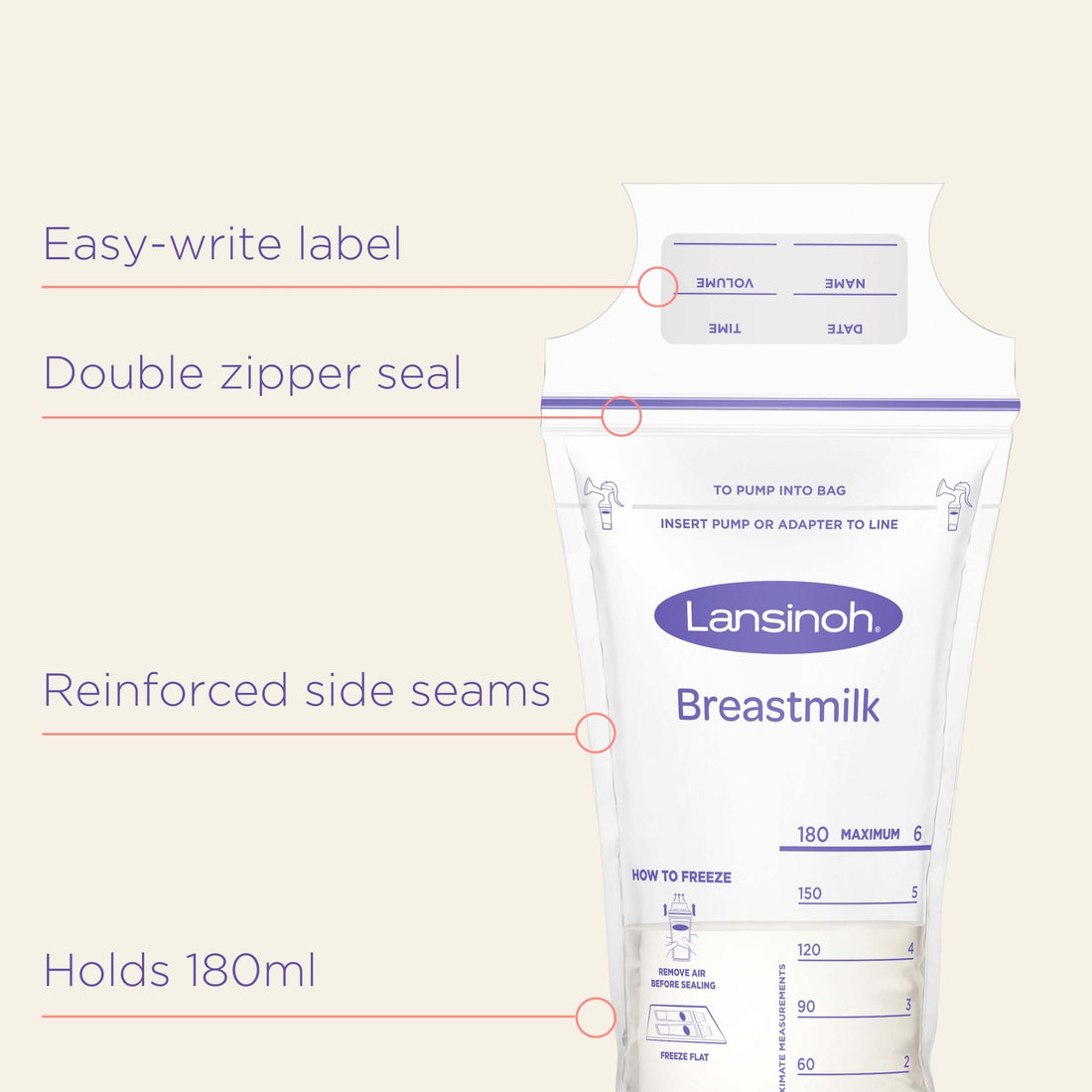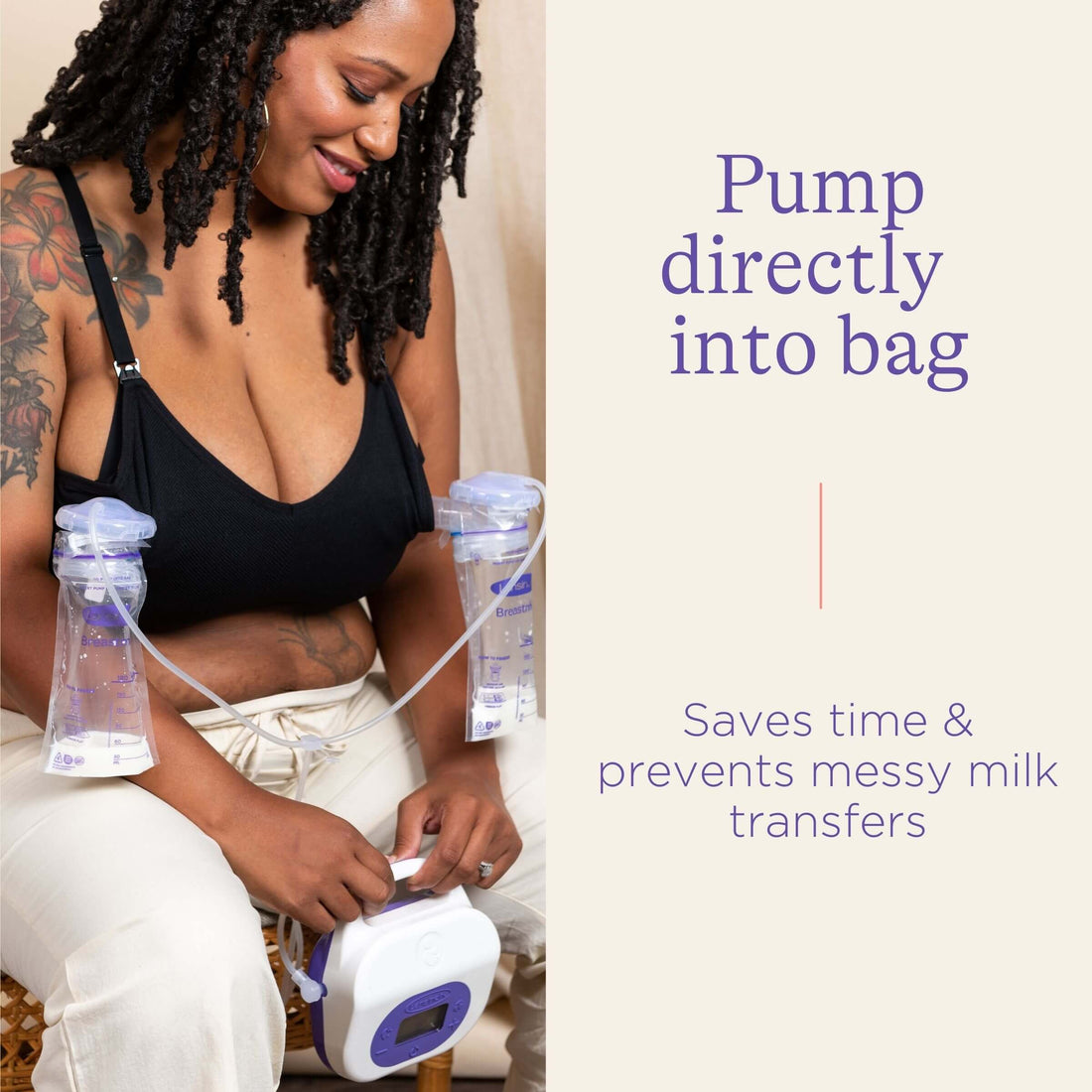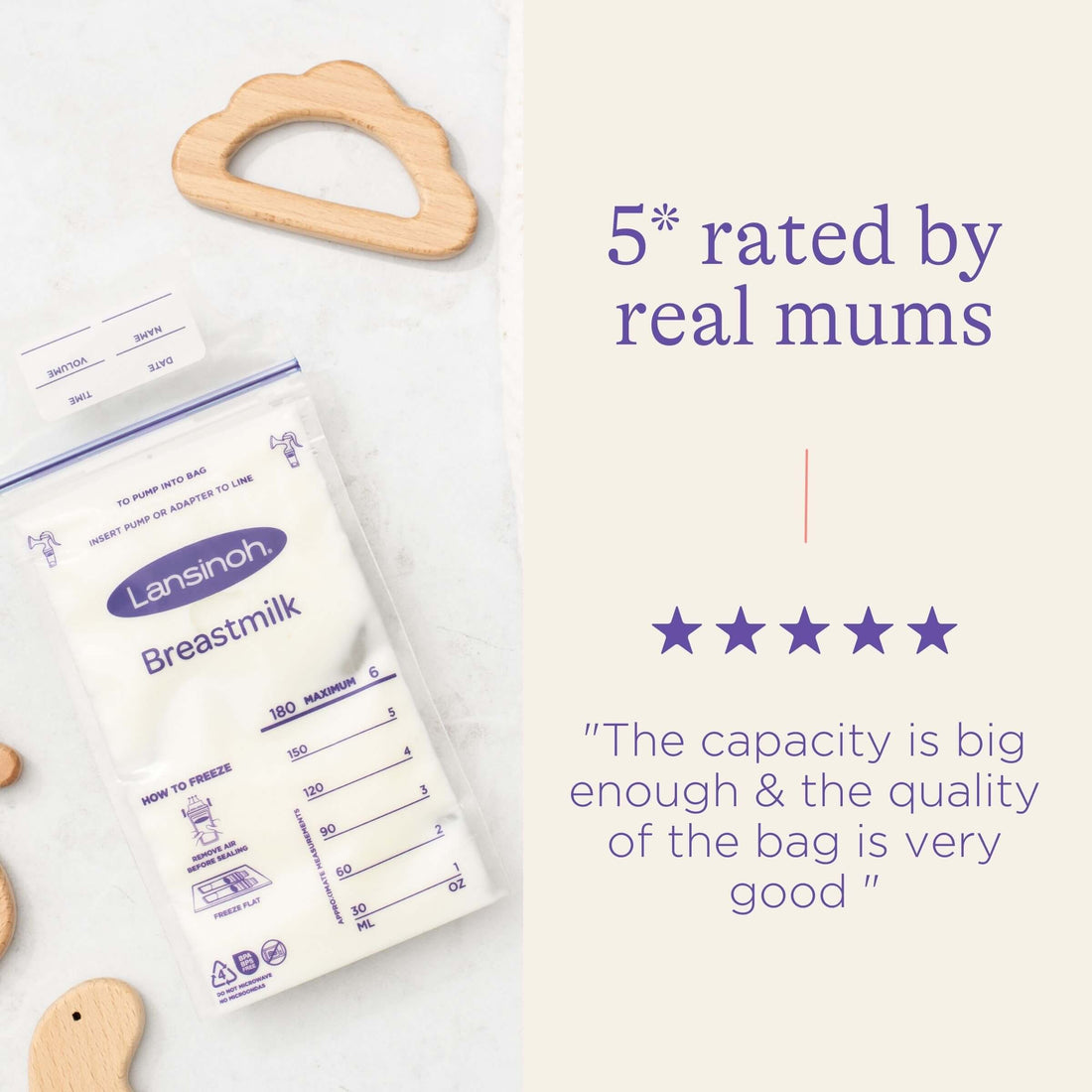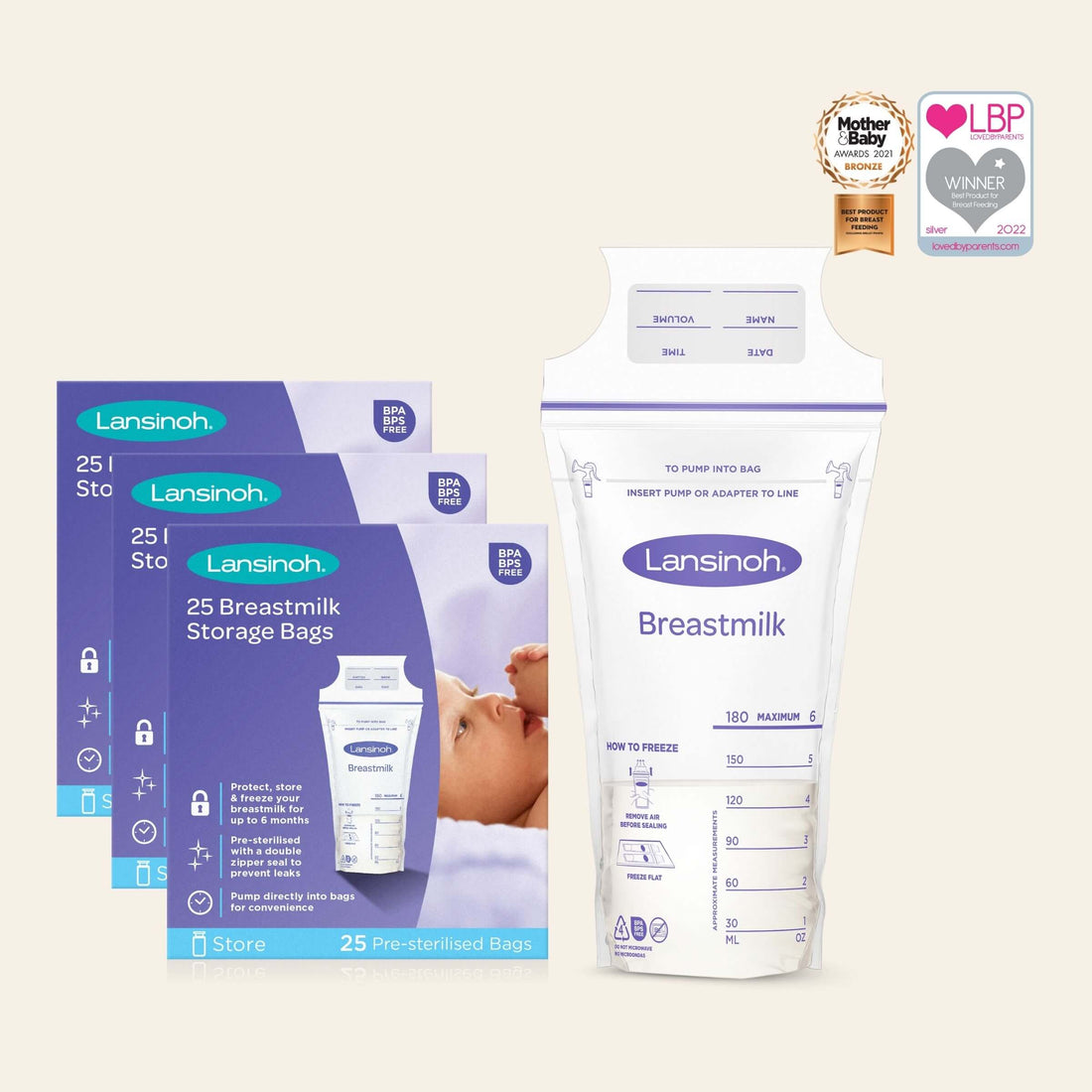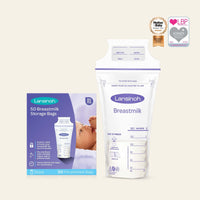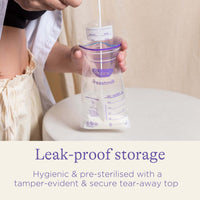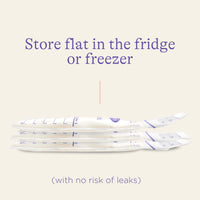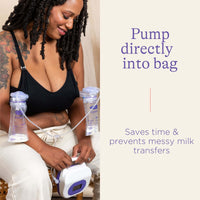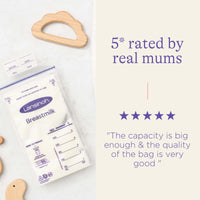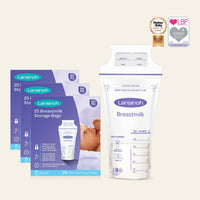 Breastmilk Storage Bags
<! –– Bazaarvoice Shopify Integration Version 2.1 ––>
Lansinoh's Breastmilk Storage Bags are ideal for storing expressed breastmilk in the fridge or freezer, and now come with a hygienic tamper-evident and secure tear-away top, with a double seal to prevent spills or leaks.
Pre Sterilised
Freezer Safe
Pump directly into Bag
1. Using Lansinoh® breast pumps, attach bag to expression set and pump directly into bag.
2. Using most standard size pumps: Use the Lansinoh® Pump Adapter to pump directly into bags. Adapter sold separately. Fits most Medela®, Ameda®, and Evenflo® pumps.
They're a great way (if possible) for mums to create a bank of breastmilk that can be stored until they are needed, and because they are made from polyethylene they are food safe which means no toxins will reach the breastmilk.
The bags also have double-sealed side seams for extra strength, are pre-sterilised and plasticiser-free.
The double zipper provides a secure seal and the easy pour design minimises the chances of spillages – there is even a convenient tab to note the date of expression and a 'use by' date.
You can now pump directly into our Breastmilk Storage Bags from any Lansinoh breast pump, just ensure that your Lansinoh Breastmilk Storage Bag has white and purple flowers and a white line above the logo. If your bag does not have this design, it is not compatible with pumping directly into the bag.
Top FAQ's
These are the most common questions we are asked by mothers about this product.
No, the Breastmilk Storage Bags are not re-useable, and are for one-time use only.
Yes, the Breastmilk Storage Bags are recyclable. They fall under the #4 recyclable category which includes bags, merchandise bags, pharmaceutical, packaging, etc.
When thawing breastmilk, please remember to handle it as gently as possible to preserve all the valuable nutrients. Frozen Breastmilk Storage Bags can be thawed in the refrigerator or at room temperature, depending on the required speed of thawing.
The frozen sealed bag may also be placed in a bowl of warm tap water; please never use extremely hot or boiling water on a stovetop.
DO NOT microwave the milk to defrost, as this process may destroy nutrients in the milk, and create "hot spots" that would be dangerous to baby. It is recommended to lay the Milk Storage Bag flat to freeze, as it makes the thawing process quicker and easier.
Yes, it is possible to conveniently pump directly into Breastmilk Storage Bags with any Lansinoh® pump. To pump directly into the bag with a non-Lansinoh pumps, a pump into bag adapter is required (sold separately). The pump into bag adapter is compatible with most Medela®, Ameda®, Evenflo®, or other standard neck pumps.