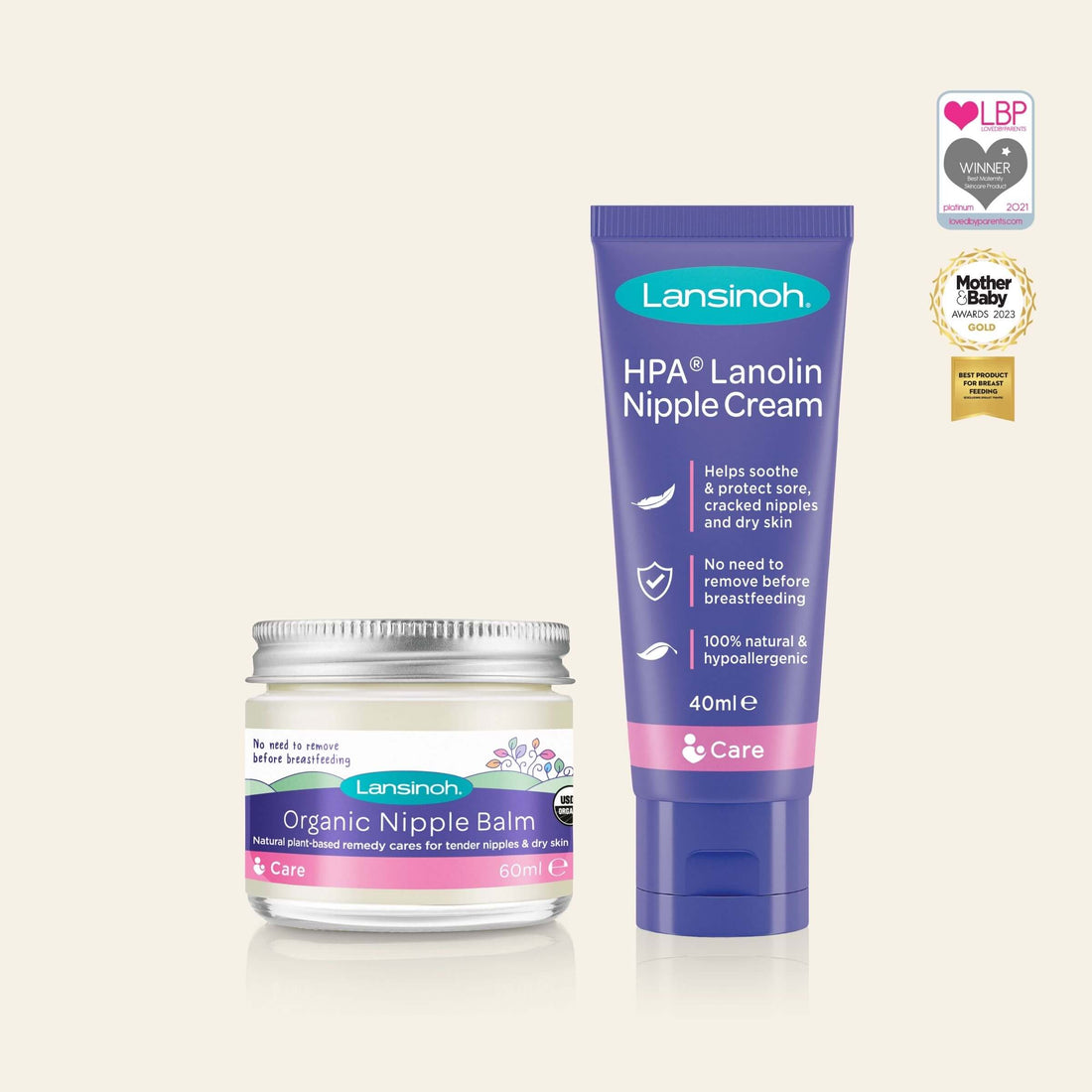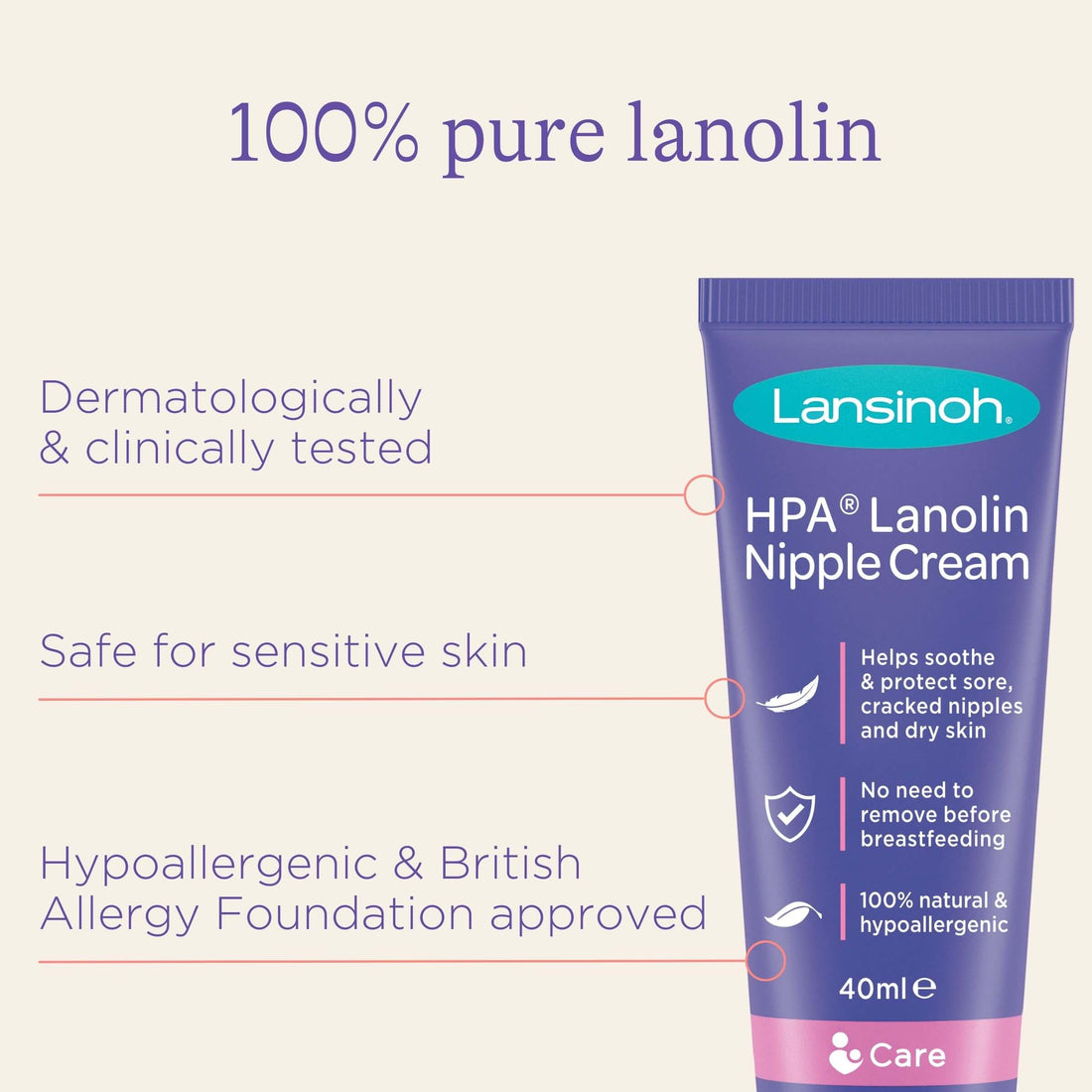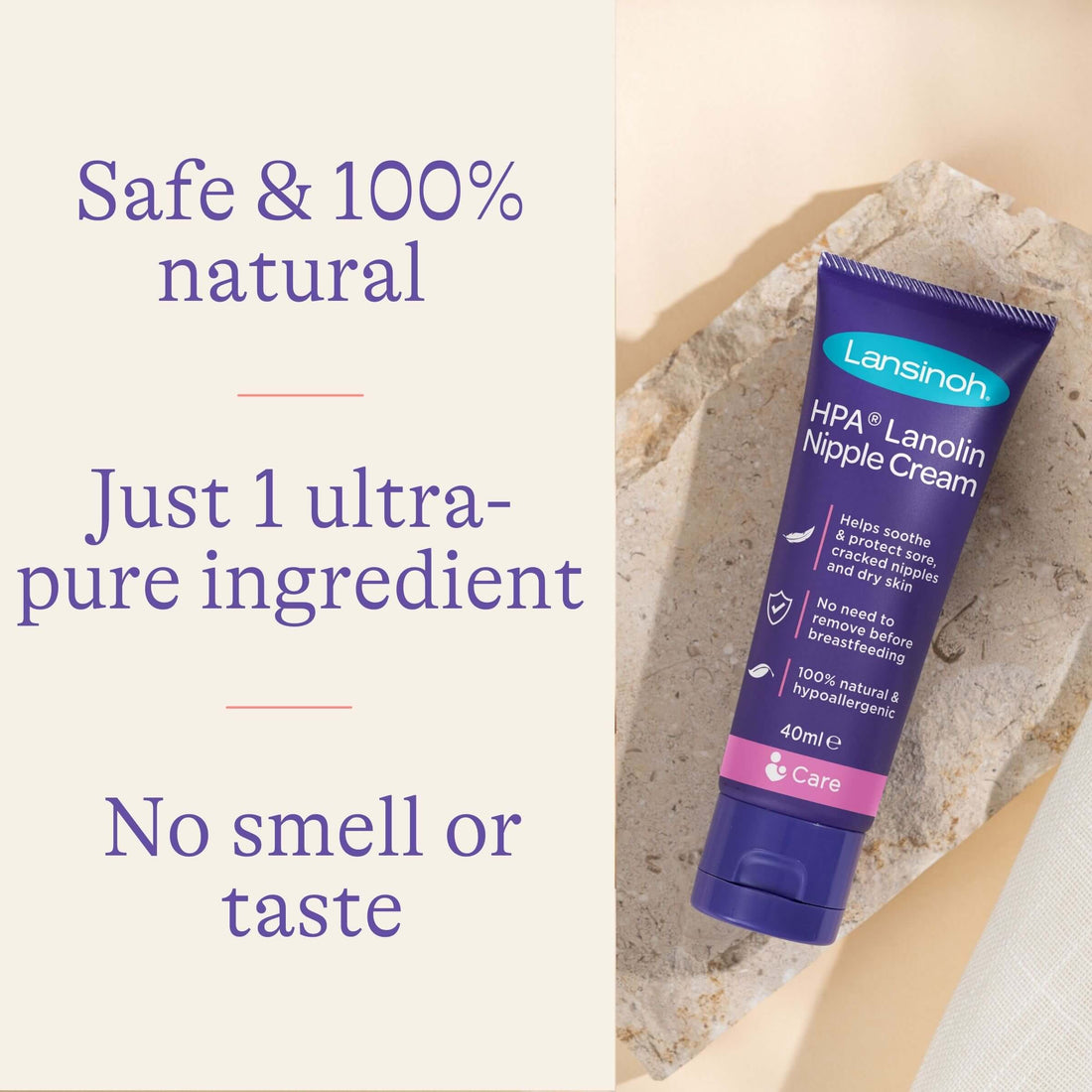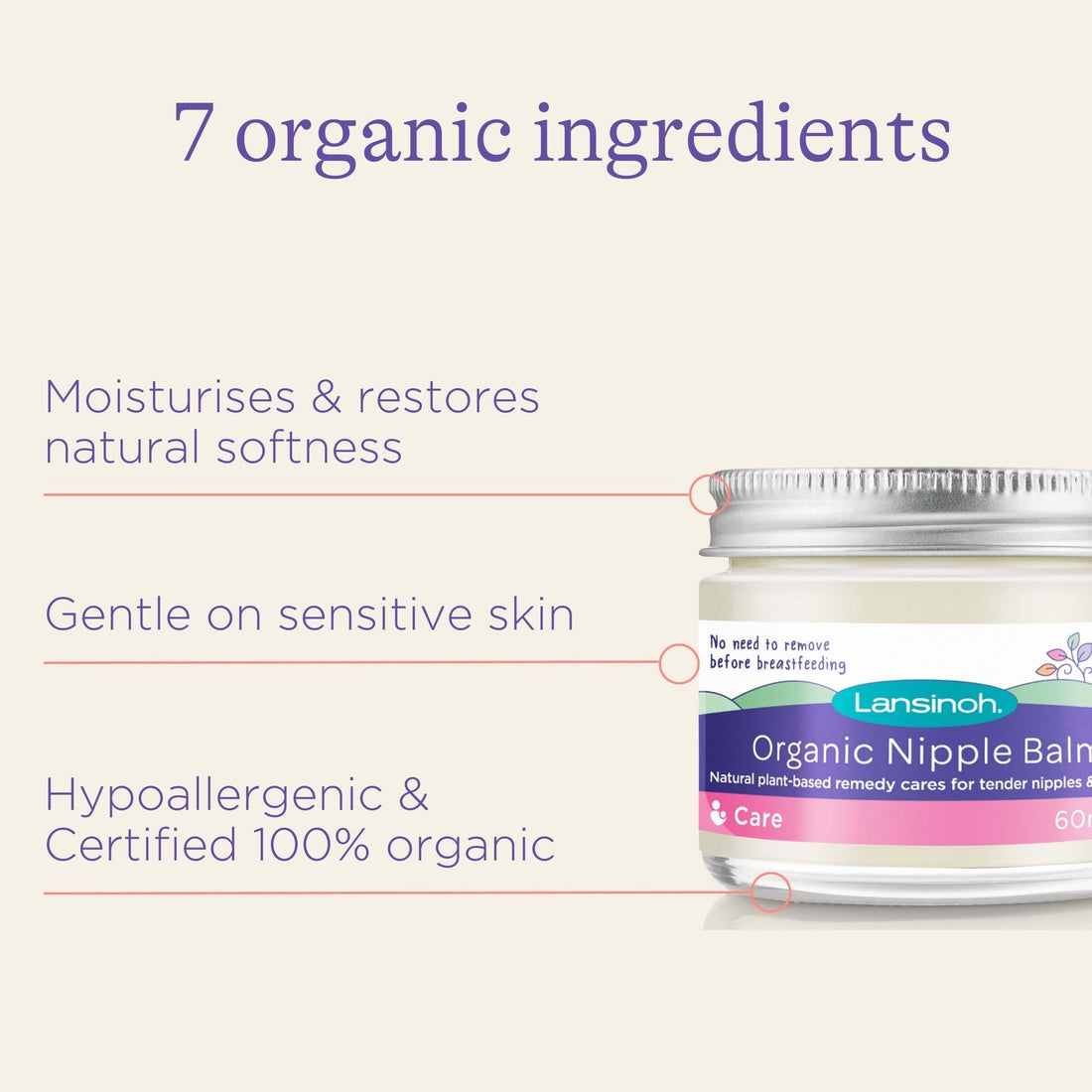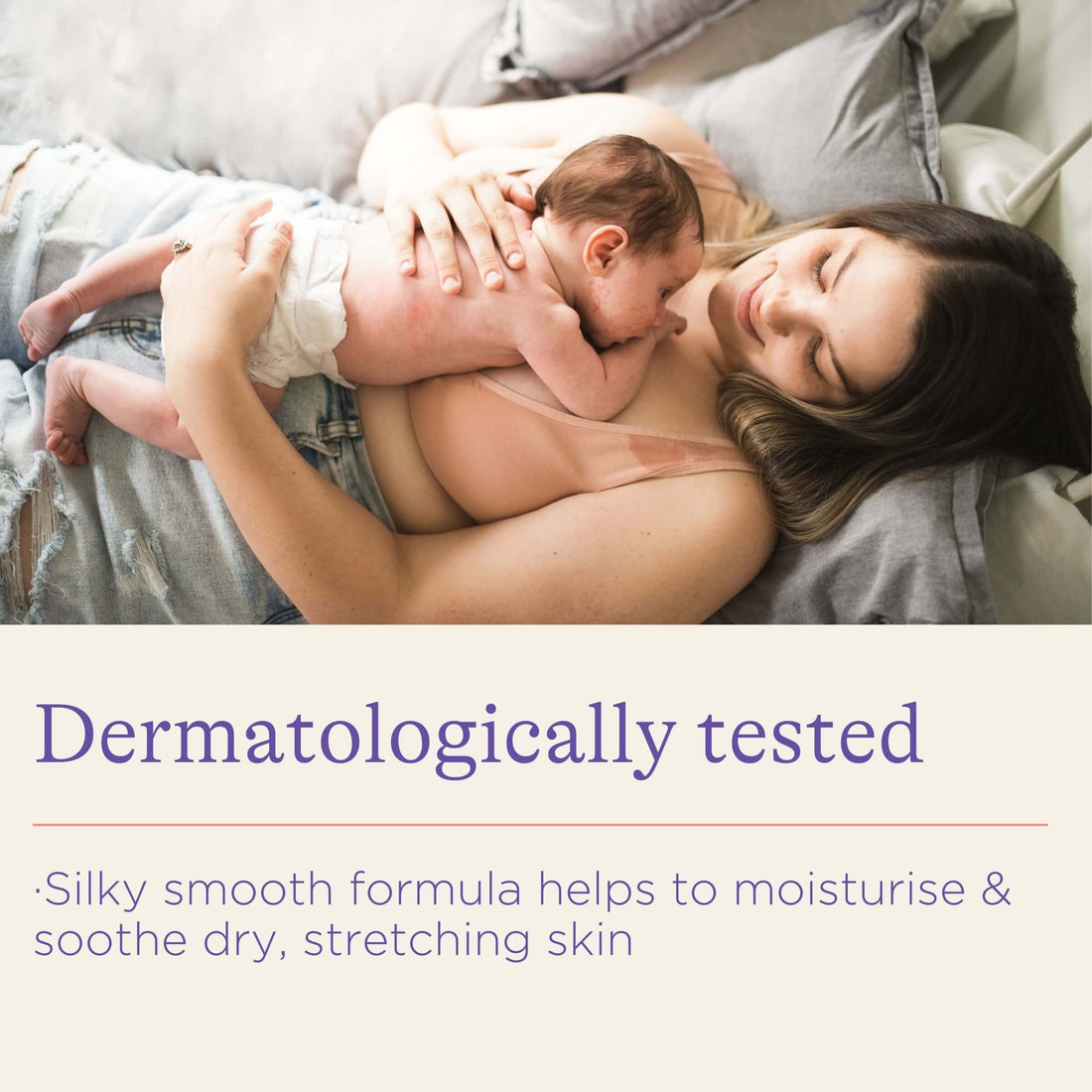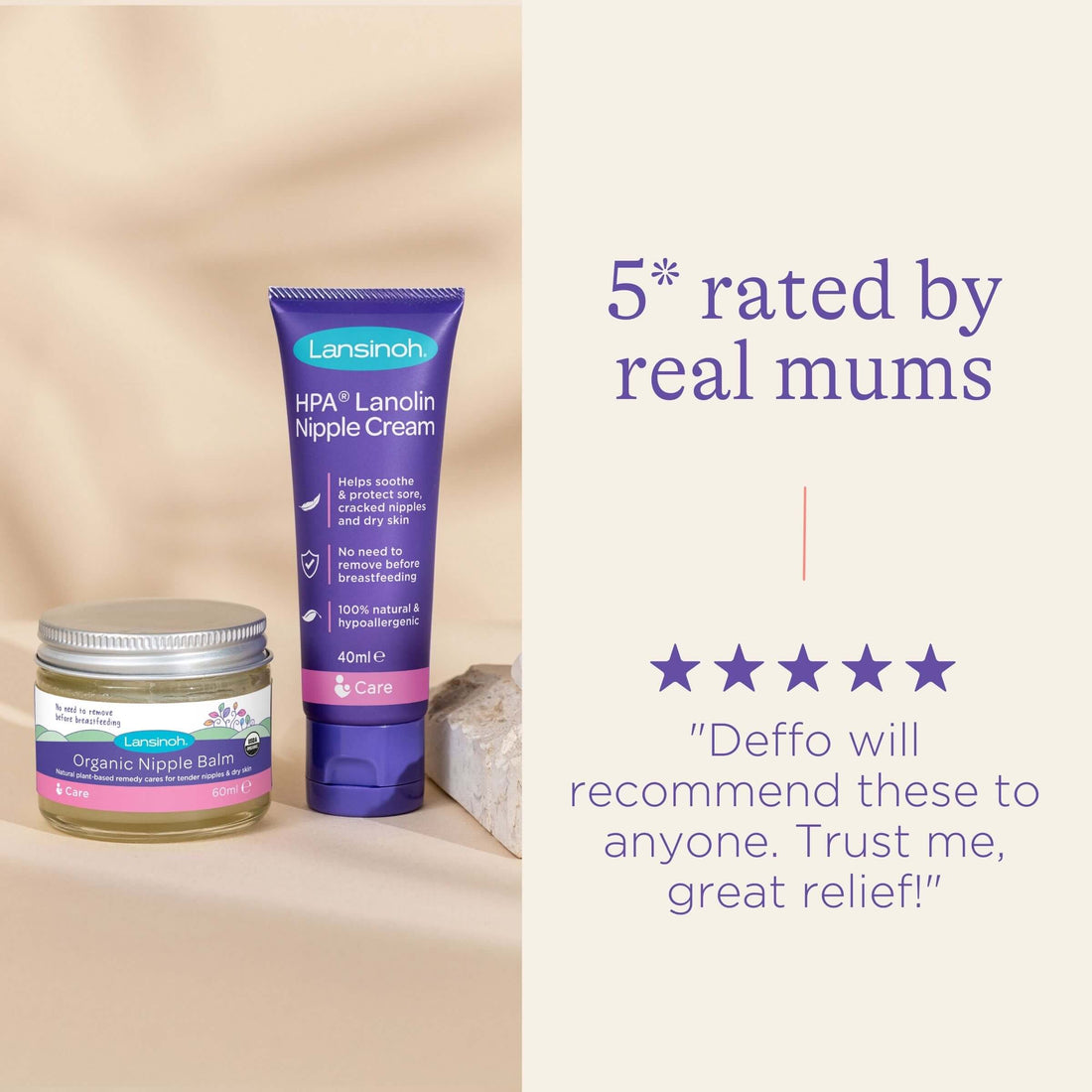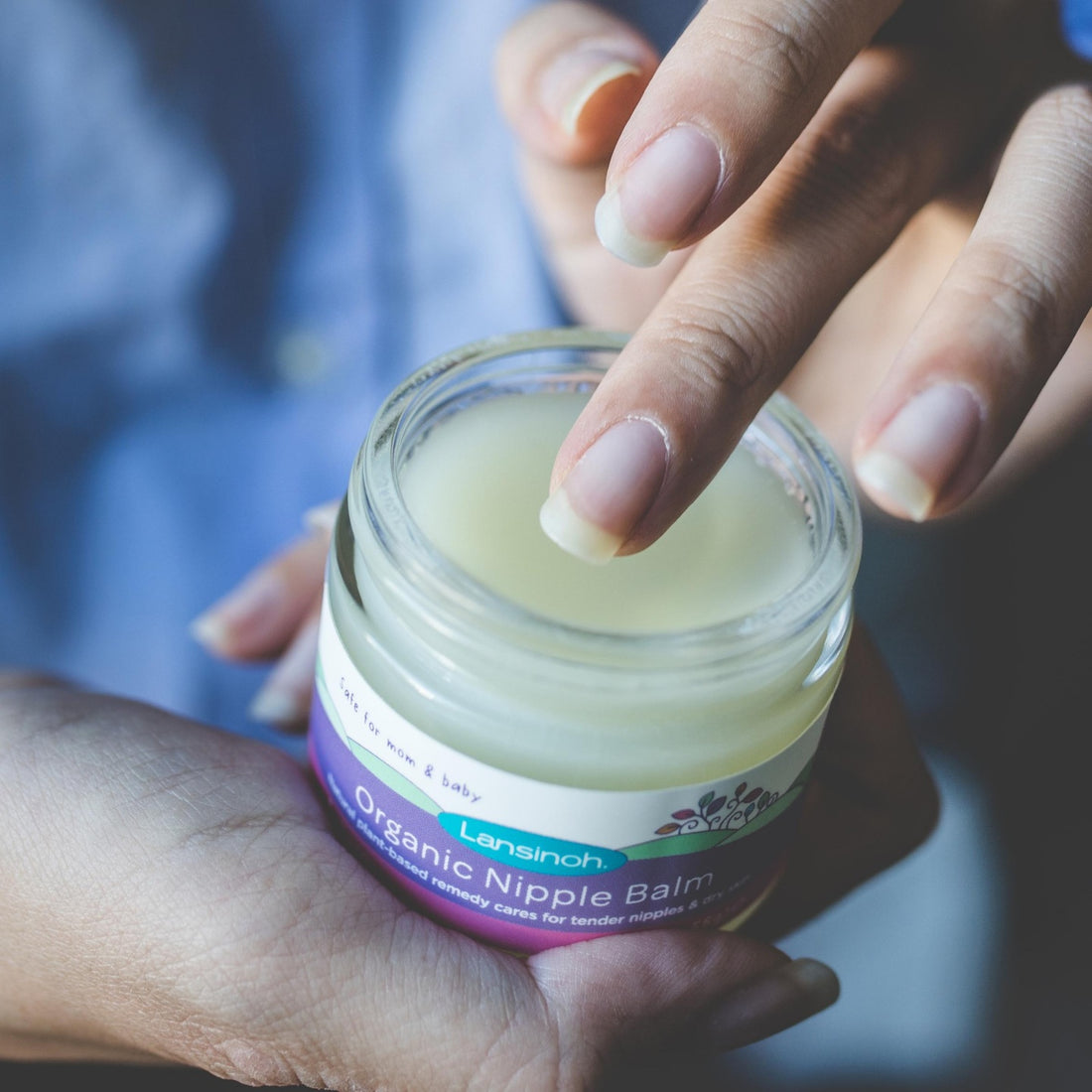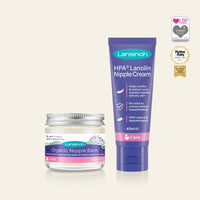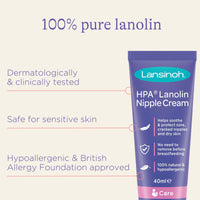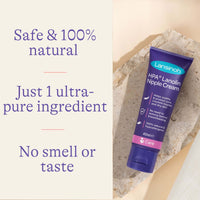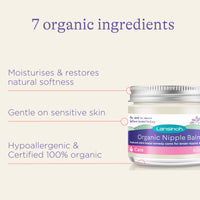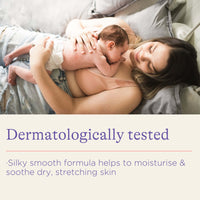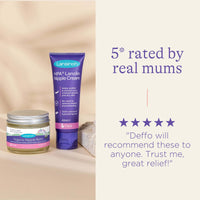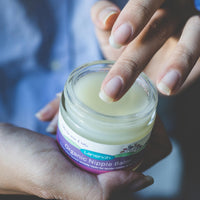 HPA Lanolin Nipple Cream & Organic Nipple Balm Duo Pack
<! –– Bazaarvoice Shopify Integration Version 2.1 ––>
Lansinoh HPA® Lanolin Cream helps soothe and protect sore, cracked nipples. It provides much-needed relief for breastfeeding mothers. Lansinoh Organic Nipple Balm has a 100% natural formula to soften nipples and dry, itchy skin during pregnancy or the first few days after childbirth.
Lanolin Cream
How to use to protect sore, cracked nipples:
Apply a pea- sized amount of HPA® Lanolin nipple cream after every feed to ensure your nipples are protected and healing in between feeds.
Organic Balm
How to use while pregnant on dry, stretching skin:
Wash hands thoroughly. Apply to your skin, and rub in a gentle circular motion.
How to use while breastfeeding on tender nipples:
Wash hands thoroughly. Apply a pea-sized amount to the entire nipple area after each feed or as needed.
Lanolin
100% HPA Modified Lanolin.
Organic Balm
Helianthus Annuus (Sunflower) Seed Oil*, Olea Europaea (Olive) Fruit Oil*, Beeswax*, Cocos Nucifera (Coconut) Oil*, Butyrospermum Parkii (Shea) Butter*, Calendula Officinalis (Calendula) Flower Extract*, Argania Spinosa (Argan) Kernel Oil*
*Certified Organic Ingredient(s)
Lansinoh HPA® Lanolin is composed of an ultra-purified grade of lanolin which has been refined using a unique process. It is safe for both mum and baby, with no need to remove before breastfeeding. 100 per cent natural without any preservatives or additives, it is naturally hypoallergenic. It is also the only lanolin product to have received the British Allergy Foundation Seal of Approval.
This plant-based remedy has been handcrafted to care for tender nipples and dry skin. Lansinoh's unique blend of organic ingredients is safe for baby and designed for breastfeeding, with no smell, taste or colour.
Top FAQ's
These are the most common questions we are asked by mothers about this product.
The best thing to do is to treat the Lanolin stain like a grease stain prior to washing. If the item has already been washed and dried, it will be more difficult to remove the stain. Since lanolin is an organic ester; the stain will eventually come out, but it may take a special effort. First, spot treat the stain; it is recommended to use a grease-fighting dishwashing liquid (like Dawn), as this has shown to be quite effective for removing the stains. Next, soak the item, the longer the better, overnight if possible, in either hot water or some type of stain removing pre-treater. Finally, wash the stain as normal and it should come out.
Store the Lansinoh®Lanolin Nipple Cream with the cap on, in a dry place at room temperature when not in use.
Organic Nipple Balm is a natural plant-based remedy designed to care for breastfeeding moms' tender nipples & dry skin. It can also be used during pregnancy to relieve dry, stretching skin.
Yes, Organic Nipple Balm is 100% natural.
Yes, Our organic nipple balm is suitable for Vegetarians and handcrafted from plant-based, herbal ingredients.